Plantation shutters are a classic window treatment that can add a touch of elegance and style to any home, and also let you control the amount of light and privacy in a room. However, many people are unsure about investing in plantation shutters because they have many questions about how much they cost.
In this blog, we'll explore how they work and provide an overview of the costs of purchasing and installing them.
How do plantation shutters work?
Outdoor plantation shutters are a window treatment in which a frame borders some horizontal slats called louvres that let you control the amount of light and privacy in a room.
This is how they work: the louvres are connected to a rod that runs through the centre of the shutter, letting them be up or down as desired.
On the other hand, the shutters' frame is attached to the window frame itself, and the shutters can be opened and closed to provide easy access to the window.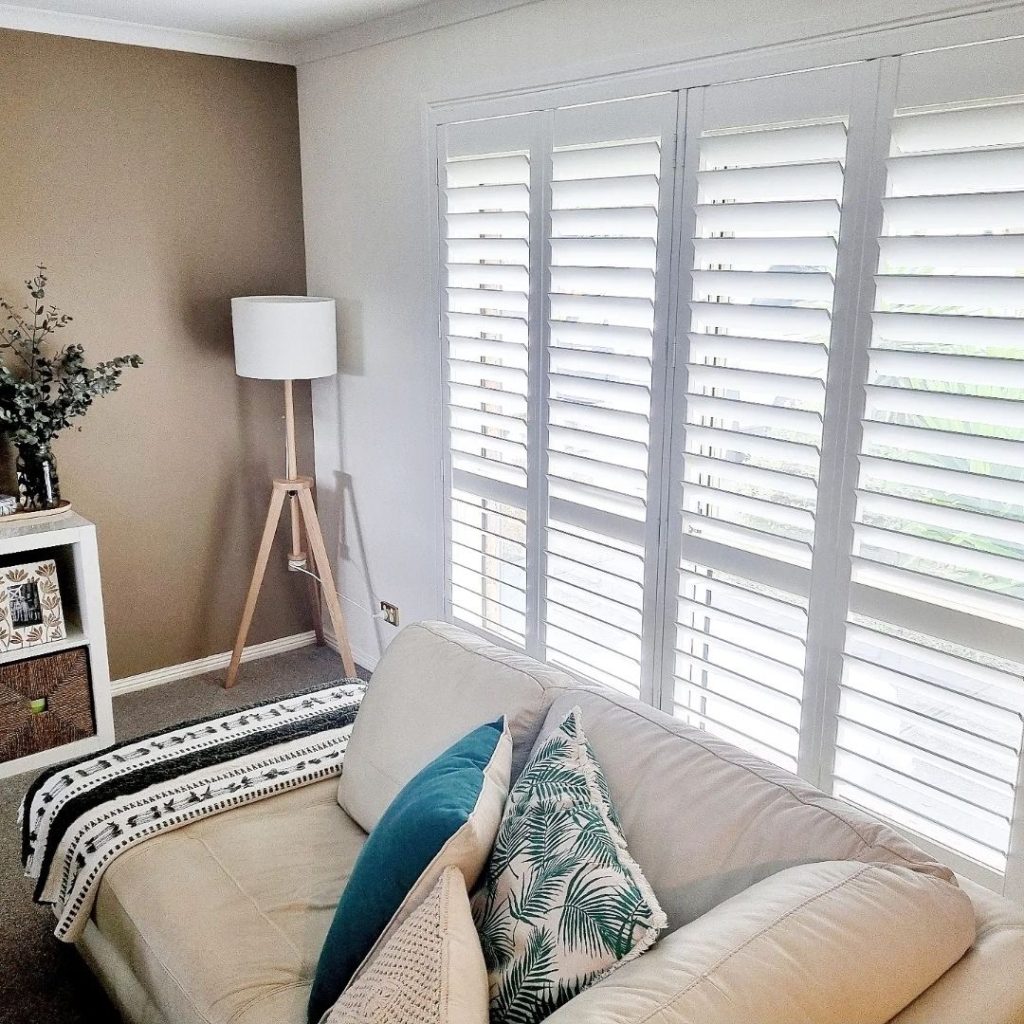 Benefits:
One of the primary benefits of plantation shutters is their versatility, as you can adjust the louvres as you want and let in as much or as little light while maintaining privacy.
On the other hand, they offer more benefits such as:
So, as you can see, outdoor plantation shutters are an ideal window treatment that creates a cozy, inviting atmosphere for any room in your home, including bedrooms, living rooms, and kitchens.
Exterior plantation shutters:
Outdoor plantation shutters are an excellent option for those looking to add some extra style to the alfresco, veranda areas, patio or balconies at their homes.
This window treatment is a great addition to any outdoor area as they are made from aluminium. Also, plantation shutters come in different colours to suit the style of any home while offering longevity, strength and protection.
For example, they are a great way to add privacy screens to a balcony without compromising your safety or losing your view.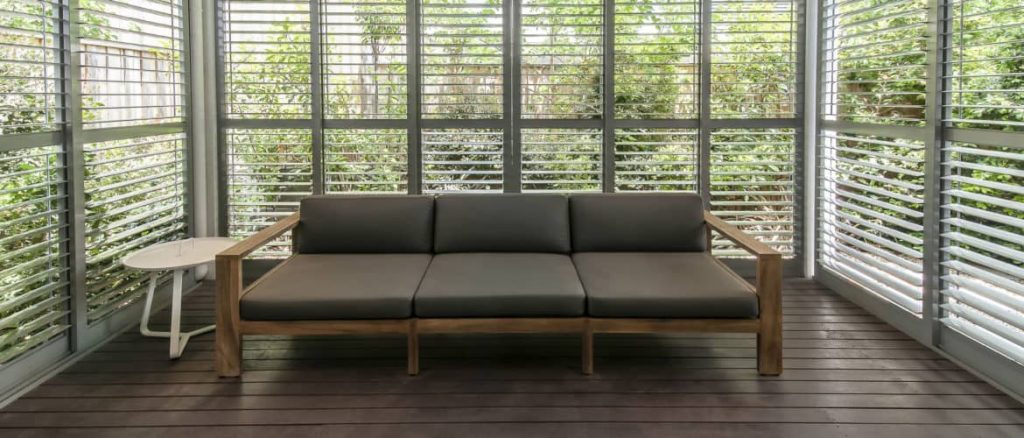 Plantation shutters for sliding doors:
One of the most common questions from our clients is if plantation shutters fit on sliding glass doors. The answer is "YES"!
This window treatment is an ideal solution for those who want to enhance different areas of their home without losing easy access, light and privacy.
Moreover, indoor shutters offer the benefit of controlling and optimising the airflow in the room. All you have to do is adjust the shutter louvres to let the air and light in as desired.
Cost of plantation shutters:
The cost of outdoor plantation shutters can vary widely depending on several factors, including the size of your windows, and the type of installation required. Here's a list of some of the costs you can face with purchasing and installing them:
Material Costs: Plantation shutters come in various materials, including wood, vinyl, and PVC, with wood being the most expensive and vinyl and PVC shutters being less expensive.
Installation Costs: It will depend on the type of installation required. For example, if you want to DIY the plantation shutters, you may save some dollars on installation costs.
Customization Costs: If you have shaped windows or doors, or want a unique colour or finish for your shutters, you may need to pay extra.
Plantation shutters add an extra touch of style to any area of your home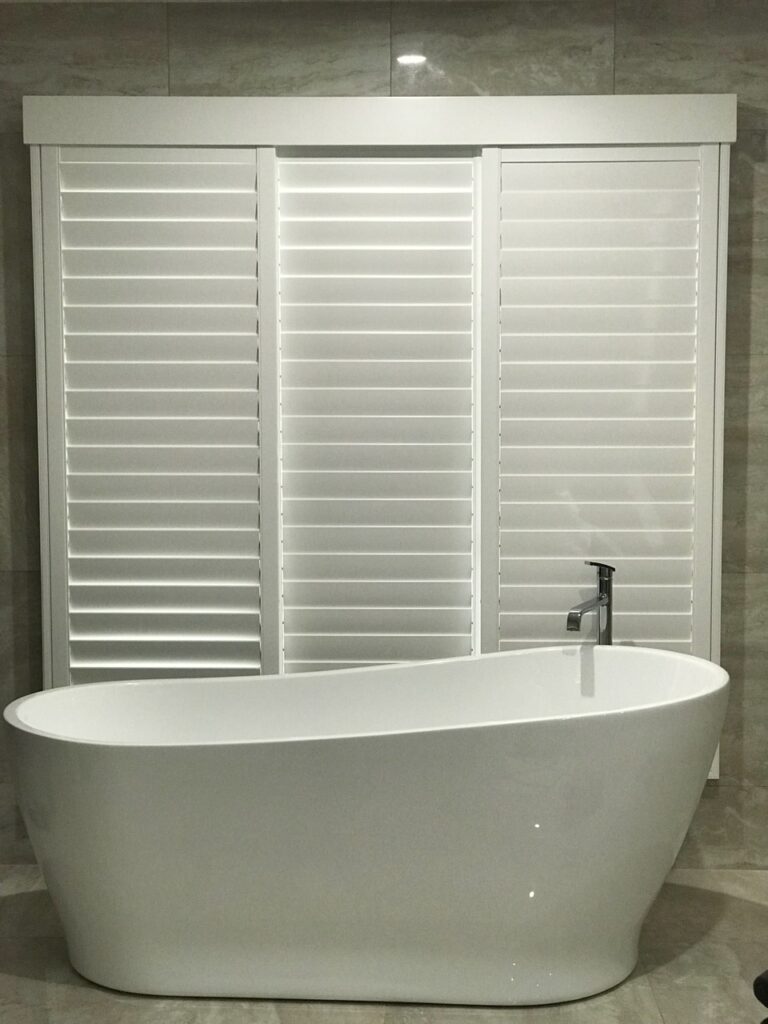 Conclusion:
Finally, if you're considering plantation shutters for your home, we suggest reading first and understanding the costs involved before getting into it.
While they can be more expensive than other types of window treatments, they offer many benefits, including versatility, durability, and energy efficiency. Also, it is important to remember that they are a long-term investment and can add more value to your property.
The best plantation shutters in Adelaide are from Open N Shut:
Our professional team will work closely with you to create the perfect shutters for your Adelaide home based on your needs and budget. Choose from a wide range of materials, including wooden and PVC options, and an array of colours and styles to suit your tastes.
Transform your home with Open N Shut Adelaide – request your free quote today!
Learn how to clean plantation shutters at home.
Plantation shutters near me: