THE BEST ROLLER SHUTTERS IN ADELAIDE AT UNBEATABLE PRICES
No FUSS! – WE WILL MATCH OR BEAT ANY GENUINE QUOTE.
Window roller shutters in Adelaide
Best roller shutter Adelaide by Open N Shut.
Our fantastic products are backed up by excellent customer service, meaning we have been in business for over 20 years.
We have earned a reputation for excellent quality roller shutters at unbeatable prices on roller shutters.
As a family-run business, we take ownership and pride in all we do.
We are proud to be a South Australian company, offering 100% Australian-made window roller shutters and security roller shutter products whilst creating jobs in Adelaide for South Australian and Western Australian residents.
These include roller shutters, outdoor blinds, plantation shutters and security doors.
As you deal directly with the owner and manufacturer, we offer savings, guaranteeing the best-priced roller shutters in Adelaide.
If you are looking for the cheapest roller shutters in Adelaide, then Open N Shut is your trusted provider. Our Adelaide roller shutters are of the highest quality, featuring insulated slats and high manufacture specifications at prices where we will beat any genuine quote on roller shutters. Check our ultimate guide to buying roller shutters here.
If you don't have a price from us yet, fill up the contact form now and we will get back to you with a quote as soon as possible. We offer a FREE home visit and measure-up service for roller shutters. You will have a chance to choose your modern roller shutter colour scheme to match your home style.
Discover more about Exterior Design and how Roller Shutters can increase curb appeal and increase home value
As trusted professionals, we take care of everything, from custom-making the outdoor roller shutters to your exact measurements, manufacturing, and installing them. There are no middleman margins to pay and one point of contact for all your needs.
We are open Monday to Friday from 8 am-4 pm and are always around to take your call. So, just sit back and relax, knowing you are in good hands.
Get a quote for your Roller Shutters or any of our products:
We offer competitive prices as we are Roller Shutters manufacturers and installation specialists! Don't buy your roller shutters until you have had a quote from us!
You will be surprised by the HUGE SAVINGS we offer. At Open'N'Shut, we will beat any genuine quote!
ROLLER SHUTTER FEATURES AND BENEFITS
Whatever Adelaide roller shutters you want, we will take care of you! At Open'N'Shut, we manufacture, supply, and install modern roller shutters and security roller shutters for commercial roller shutters and residential roller shutter projects all over Adelaide.
No job is too small or too large for us! So, whatever the size of your window roller shutter requirements, from one or two windows to a whole house or factory, we would be happy to quote your roller shutter job.
Live in a bushfire or high-wind area? We got you covered!
We manufacture the full range of fire-rated roller shutters and cyclone roller shutters for Adelaide climate profiles. At Open'N'Shut, we are pleased to offer both of these for Adelaide residents.
Our fire-rated roller shutters have been extensively tested and certified by CSIRO.
When tested against severe bushfire conditions (stimulated), there was no ignition or flaming observed on our fire roller shutter! Furthermore, they were able to withstand a maximum radiant heat exposure of 40kw/m2 after 60 minutes.
Hence, our bushfire shutter has received a Bushfire Attack Level (BAL) of 40, the highest rating for roller shutters, which will give you peace of mind for a secure home during Adelaide bushfire season.
Paul Vafiades
7. November, 2023.
Great team from start to finish work was excellent would recommend them to anyone
Shani S
28. October, 2023.
Open N Shut were fabulous - good price, great service, and I'm really happy with my new roller shutter and screen door. Definitely recommend.
Mathew Devine
14. September, 2023.
Wanted new roller shutters, so I contacted Open N Shut. It's really quick to get someone out to me . The person who arrived (Will) explained everything very well and I even got an EOFY discount. All were made to my requirements in SA. All were delivered and installed in no time. Highly recommended
Anthony White
31. August, 2023.
Great choice if you're looking for shutters and blinds. Highly recommend. Great customer service, good workmanship and friendly people. It's a rarity these days. They will be back to do more work in the future.
Chris Kelly
17. August, 2023.
I highly recommend this fantastic family owned company! I have used them multiple times now for screen doors and blinds and have always been happy with every aspect - workmanship, price, professionalism and communication. 😊🙌
Jodie Watson
17. August, 2023.
I had Open N Shut come out and install a security screen for my front door and two roller shutters. Great service from the quote right through to installation. No mess left behind, quick turnaround and unobtrusive installation. Highly recommend. I'll be back for my internal roller blinds 😀
Karen Squire
5. August, 2023.
I had a shutter installed by Open N Shut 3 years ago, the service and product supplied I can not fault. Recently decided to install motorised black cafe blinds on the patio and another shutter on the front of the house. I again went to Open N Shut. From quoting to installing the communication, service and installation on every aspect was 10/10. Highly recommended.
Roller Shutter Installation Expertise
If you're looking for a dependable company to install roller shutters, Open N Shut is the way to go.
We're known for offering best roller shutter products and services, and we always make sure to find the best solution for each customer.
We are a dependable company with decades of experience in the industry and will fit your shutters quickly, efficiently and save a huge amount of time and money compared to DIY or other companies.
We promise to beat any quote so its worth getting a quote from us too!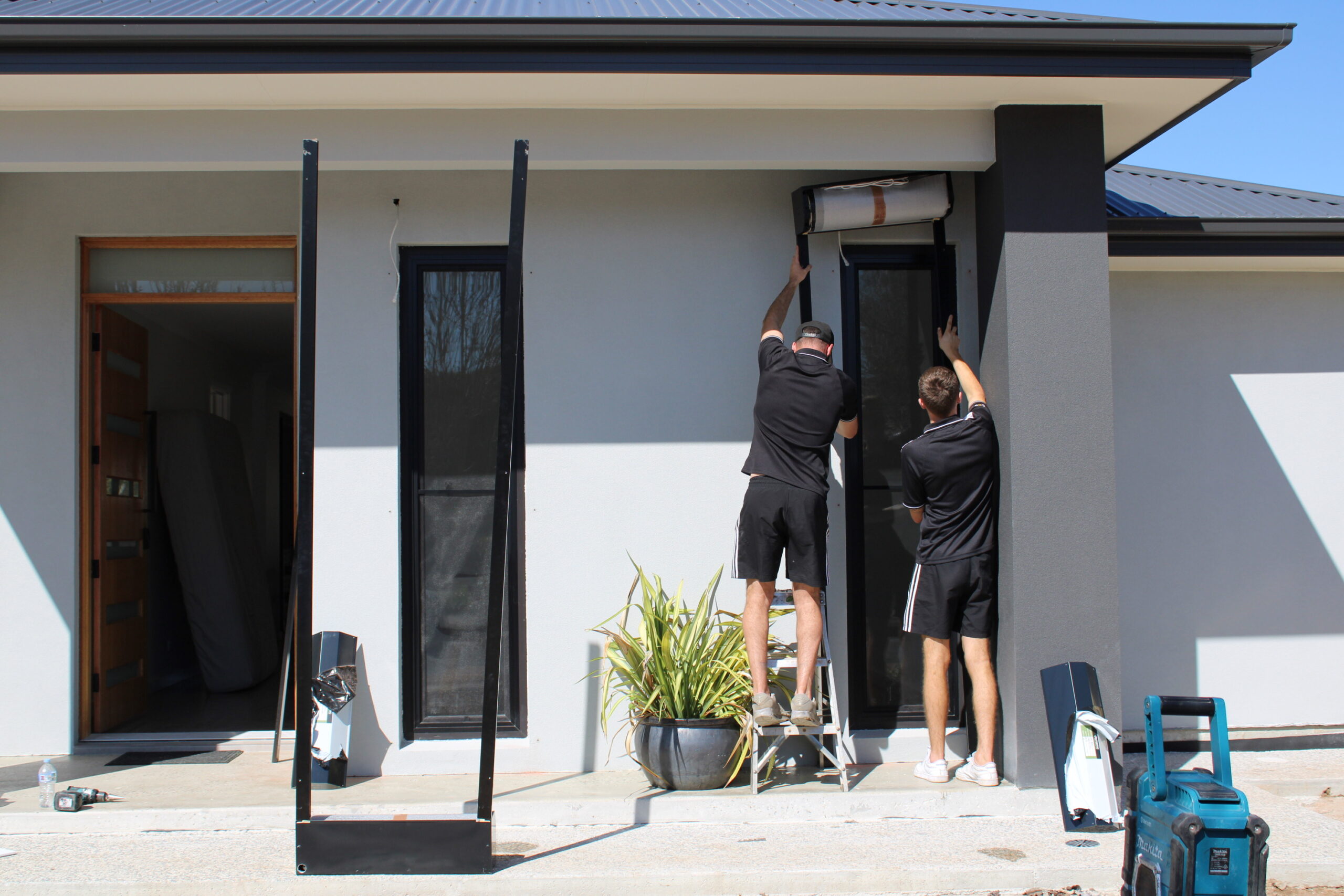 Roller shutter installation is very difficult to do and requires electrician to get the job done correctly.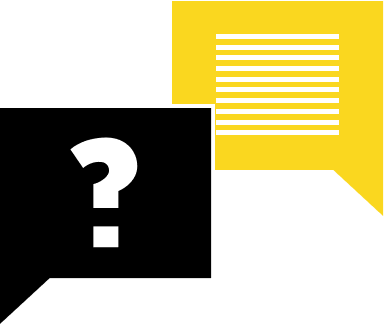 HAVE ANY QUESTIONS FOR US?
Are aluminium roller shutters completely black out?
Roller shutters are a great solution as they offer benefits such as privacy and allow light and air to flow. 
In terms of lighting, the roll security shutters can be fully closed to have a room-darkening effect ideal for shift workers, babies or toddlers who need to sleep during the day. 
In the case of the airflow, at the top of each slat of the shutters, they have small perforations that allow light and air to flow freely. 
All you have to do is deploy the shutters and stop the winder just a couple of centimetres. You can do this before reaching the bottom of the window to retain airflow and visibility. Otherwise, to create a dark room, wind the shutter down until it locks into position at the base of the window.
Can you use roller shutters on a two-storey home?
Roller Shutters are a fantastic solution for two-story homes, especially those in high-wind areas. They protect both the window and window frame from the elements. 
To install roller shutters on a two-storey home, at Open N Shut, we use scaffolding to access the second-storey windows.
If you select manual roller shutters, do you need to go outside to operate them?
We deploy all shutters - manual, battery or mains operated from inside your home.
If I install window roller shutters, how would I get out in the event of a fire?
In most situations, the main exit from the home in the event of a fire will be through the doors. 
Manual roller shutters will operate in the event of a fire, and provide the protection you need as there is no interruption to the power supply. 
Alternatively, battery-operated roller shutters are an ideal solution if you live in a bushfire-prone area. They operate quickly and effectively independent of the main power supply.
I have electric roller shutters – will they work in a power outage?
Electric window shutters will be inoperable in the event of a power outage. However, if this is something that concerns you, battery-powered roller shutters may be your ideal solution.
get in touch with us today and find out how much you can save with Open'N'Shut
You are dealing directly with the factory, which means huge savings
We offer 50-months interest free finance with no deposit
Adelaide's largest independent manufacturer of roller shutters
Minimum 5-year quality guarantee
100% Australian made roller shutter
We match or beat all genuine quotes
We provide all roller shutter parts and repairs
50 Months, No Deposit, No Interest Finance on Installation & Service
Open'N'Shut supplies and installs most Australian-made shutter products within 3-5 business days. So if you need something installed on a tight timeframe, we have got you covered!
Do you want more? Everything we do is backed by a 5-year guarantee that covers both parts and labour!
Contact us today for peace of mind, and join the thousands of other Australian homeowners who have taken advantage of our 5-stars security roller shutter products and market-leading shutter technology at the best prices available in Adelaide.