For some people, plantation shutters are related to old windows or transport them to their grandparents' house but the truth is that these types of shutters are considered top sellers in many window treatments companies thanks to their amazing benefits.
Keep reading then to find out why investing in plantation shutters is really worth it:
Light control and ventilation
Open 'N' Shut plantation shutters in Adelaide give you maximum control over privacy, ventilation and light.
Housed in a sturdy frame, the louvres are fully functional and can be open, closed, or anywhere in between. They are highly flexible and allow you to independently operate different sections of the plantation shutter.
For example, in a bedroom, you may choose to have the lower section of the shutters closed for privacy but the upper section of the shutter open for light and ventilation.
Insulation properties
Ideally suited for the harsh Adelaide climate, plantation shutters can help reduce heating and air conditioning (cooling) costs. They are installed in a way that they are sealed right up against the window frame.
As a result, they are able to keep the heat inside during winter and block sunlight out in the summer months.
Match the home's style and design
Plantation shutters are very classic but at the same time, are very easy to adapt to your home style and decor. They are highly versatile and can create a gorgeous look for the interior or exterior. In addition, they add value and curb appeal to your home.
Whatever the shape and size of your windows (straight, bay windows, or even arched windows), at Open 'N' Shut, we can custom make and install your ideal exterior plantation shutters at a price you can afford.
Child Safety
Plantation shutters are a great option for families with small children as the shutters are operated with a crossbar rather than suspended chains or cords. This feature will help prevent accidents where the little ones who love to play with anything that is hanging get compromised.
Plantation Shutters are easy to clean
Thanks to the material the plantation shutters are made from, they are very easy to clean and maintain. You can use a vacuum cleaner brush attachment to remove all the dust or wipe the slats down with a cloth quite easily.
This feature represents a huge advantage compared to other window treatments like curtains because you don't have to worry about damaging delicate fabrics or spend time taking them to clean properly.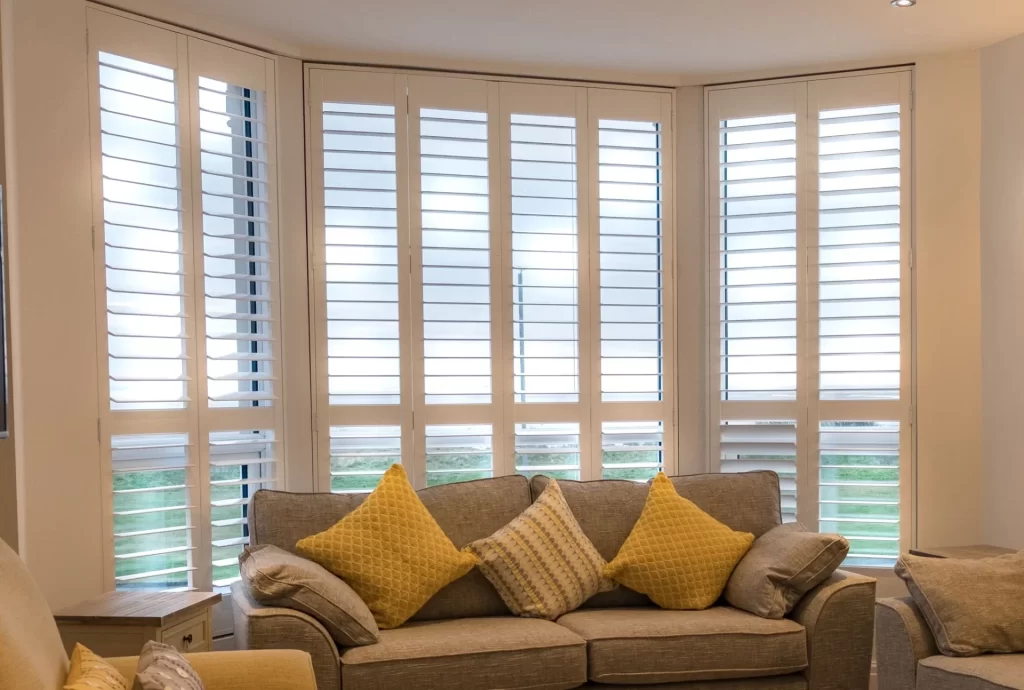 At Open 'N' Shut, we offer professional plantation shutter services in Adelaide, South Australia
There are many great reasons why you should choose Open 'N' Shut as your plantation shutter Adelaide provider. We have fantastic Google reviews. Furthermore, we boast some great features of our services such as:
100% Australian-Made Plantation Shutters.
Best Price Guaranteed!
Custom Made & Tailored to Your Home.
20-Year Guarantee On All Our Shutters.
Fast & Plantation Shutter Installation.
Smooth Process from Order to Installation.
Professional & Unbeatable Customer Service.
Transform your home with plantation shutters from Open 'N' Shut Adelaide. Give us a call or fill up the following form to request your FREE measurement and quote!
get in touch with us today and find out how much you can save with Open N Shut