When it comes to adding extra style, privacy, light control, and functionality to your bathroom, there's no denying the importance of quality window treatments. Open N Shut, your trusted partner in premium window solutions understands the value of making the right choice.
In this guide, we'll walk you through the best options for plantation shutters for bathrooms. We're here to assure you that you can have it all – style, privacy, light control, and affordability, all under one roof.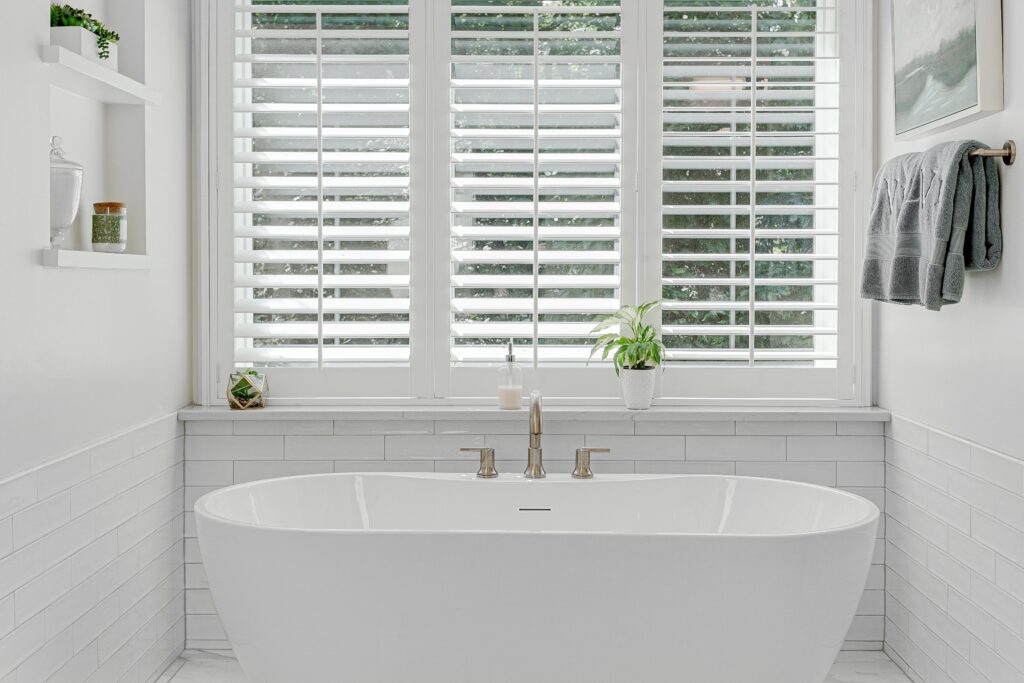 Why Plantation Shutters for Bathrooms?
Before we delve into the best options available let's understand why they are a fantastic choice for your bathroom.
Style and Elegance: They are known for their timeless appeal. They can instantly elevate the aesthetics of your bathroom, giving it a touch of sophistication and charm. Whether your bathroom has a modern, traditional, or special design, plantation shutters can blend in, making it a great choice for any decor.
Privacy & Light Control: Bathrooms are intimate spaces, and maintaining privacy is crucial. Bathroom shutters provide exceptional privacy and light control, letting you adjust the slats to your liking. You can enjoy natural light and airflow while keeping prying eyes out.
Durability and Moisture Resistance: Bathrooms are exposed to moisture and humidity, which can cause damage to certain window treatments. Plantation shutters, on the other hand, are designed to withstand these conditions. They are moisture-resistant, ensuring they remain in great condition for years.
Easy Maintenance: Bathroom shutters are easy to clean and require minimal upkeep. A simple wipe-down with a damp cloth is usually all it takes to keep them looking fresh.
Customization Options: We offer a wide range of customization options, allowing you to choose the perfect shutters that match your bathroom's specifications and style.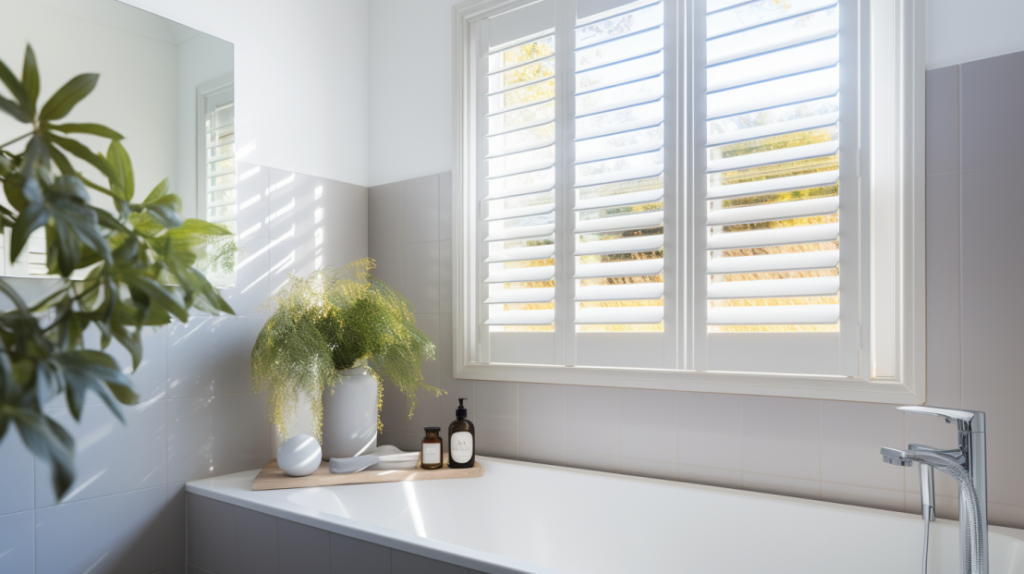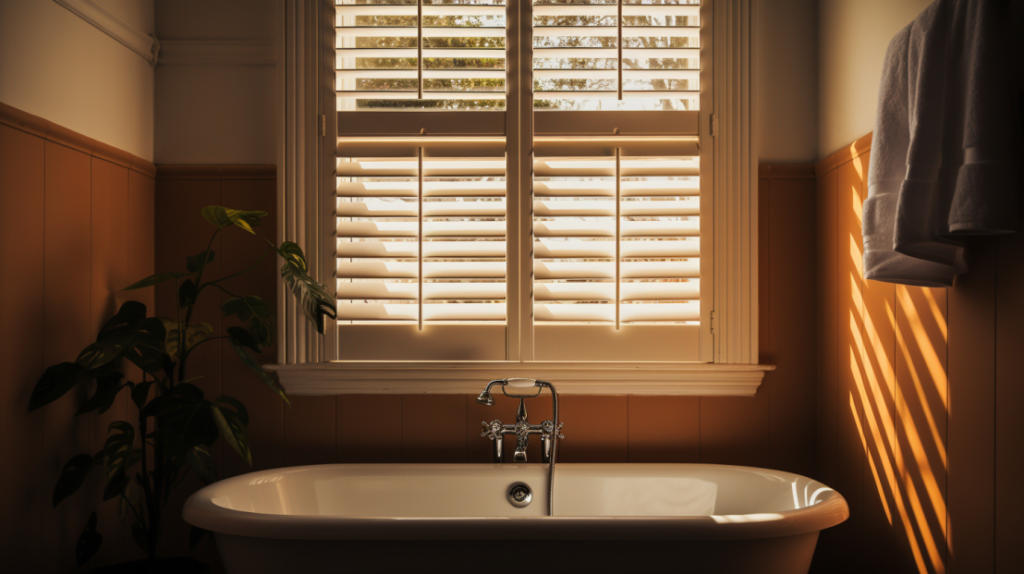 The Best Material for Plantation Shutters for Bathrooms:
Now, let's explore the best material that Open N Shut has to offer for your bathroom:
1. PVC Plantation Shutters:
If you're looking for shutters that can stand up to the high humidity levels in your bathroom, PVC plantation shutters are an excellent choice. They are moisture-resistant and won't warp, crack, or peel. They are available in a variety of colours, allowing you to match them with your bathroom's colour scheme.
2. Basswood Plantation Shutters:
Basswood shutters are renowned for their elegance and natural beauty. They can be customized to fit your bathroom's unique size and design. Moreover, they are not only aesthetically pleasing but also provide excellent insulation, helping you maintain a comfortable temperature in your bathroom.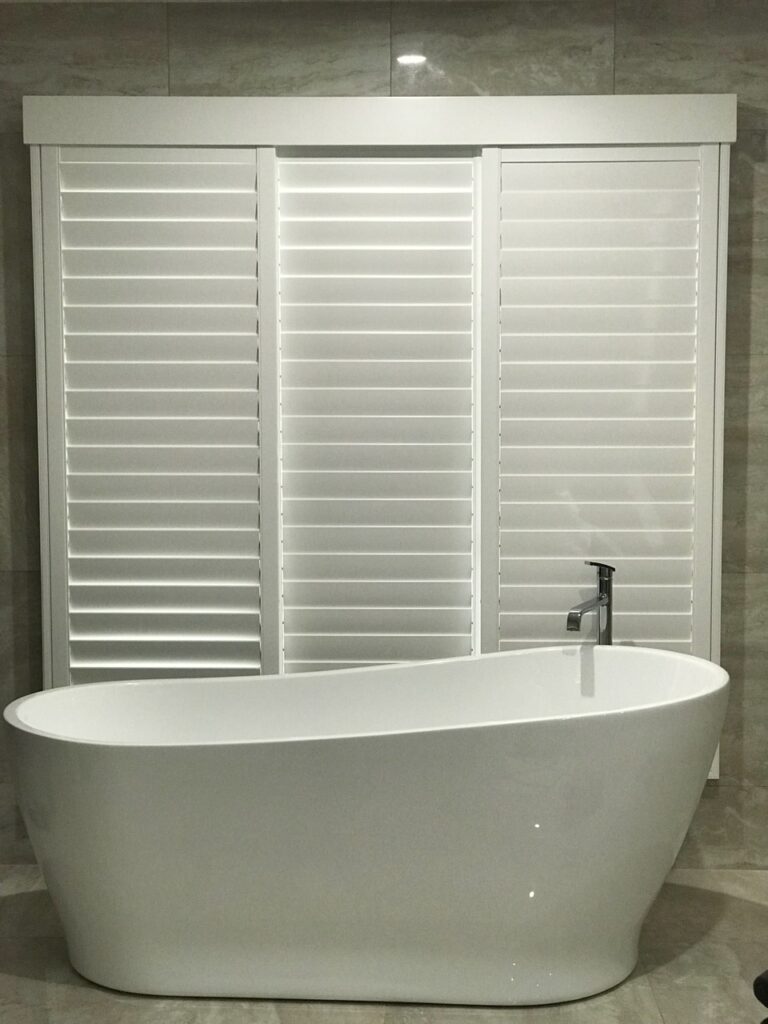 3. Aluminum Shutters:
For those seeking added security and durability, aluminium plantation shutters are an ideal choice. The aluminium makes them sturdy and reliable, and they are perfect for bathrooms where security is a priority. In fact, they are also easy to clean and maintain.
4. Composite Plantation Shutters:
If you're on a budget but don't want to compromise on quality, composite plantation shutters are a great option. They offer the look of real wood without the high price tag. These shutters are moisture-resistant and can withstand the bathroom's humid conditions.
5. Custom Designs and Colours:
We understand that every bathroom is unique, and we offer a wide range of customization options. You can choose from various colours, slat sizes, and styles to ensure the window coverings perfectly complement your bathroom's décor.
Benefits of Bathroom Window Shutters:
Here is a list of reasons why bathroom window shutters are the best choice and investment: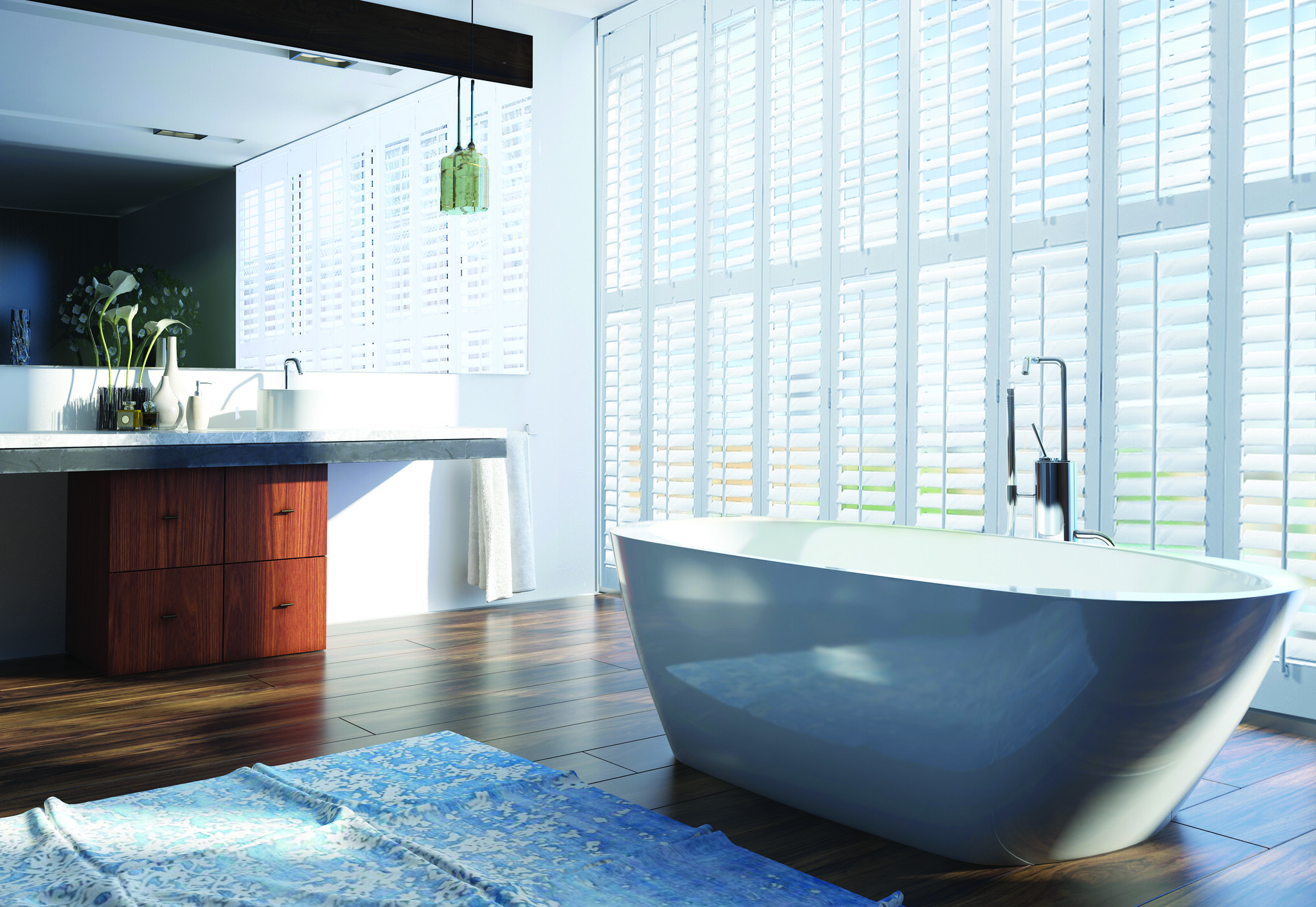 They provide amazing privacy to your bathroom without compromising airflow and light control.
Bathroom plantation shutters are fantastic for sound insulation.
These shutters offer UV protection, helping to conserve the good state of your bathroom furniture.
They are children-safe and pet-safe.
Thanks to the Wow factor of window coverings for bathrooms, your property value might increase.
How Much Do Plantation Shutters for Bathroom Cost?
The cost of the plantation shutters may vary based on factors such as the material they are made of, their size and shape, their colour and so on.
In fact, at Open N Shut, we understand that each one of you has different needs and expectations about your window coverings, so we offer great prices, quality, style and security.
Bathroom with Shutters: Affordability and Value:
At Open N Shut, our commitment is to offering premium window coverings at affordable prices. We understand that value matters, and we take pride in providing a wide range of plantation shutters that offer style, durability, and functionality without breaking the bank.
Furthermore, we offer competitive rates without hidden costs, making it easier for homeowners and businesses to enhance their spaces with our top-notch plantation shutters.
Why Choose Open N Shut?
We know you have choices when it comes to selecting plantation shutters for your bathroom, but Open N Shut stands out for several reasons:
Quality Assurance: Our window coverings are built to last because we use only the best materials to ensure your satisfaction.
Affordability: We believe that premium products should be accessible to all. Our competitive pricing ensures you get the best value without compromising on quality.
Customer-Centric Approach: Your satisfaction is our priority. Our dedicated team is here to guide you through the selection process, answer your questions, and provide expert advice.
Installation Expertise: We offer professional installation services, ensuring your plantation shutters fit correctly and smoothly function.
Wide Range of Options: We provide a diverse range of plantation shutters and with us, you find the perfect fit for your bathroom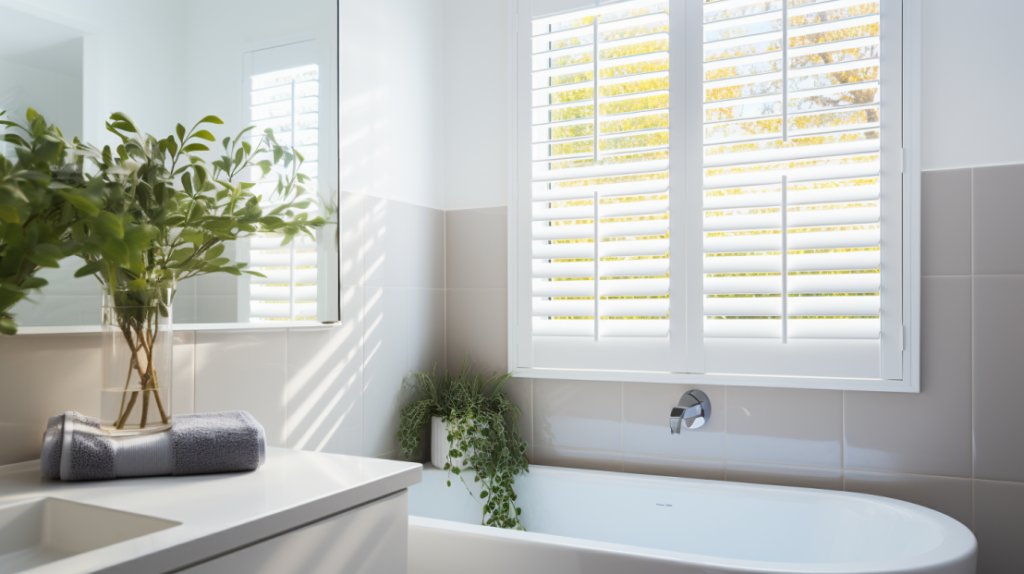 Ready to buy Bathroom Shutters?
Enhancing your bathroom with plantation shutters is not just a style choice; it's a smart investment in your home's value, security, and comfort. Additionally, Open N Shut is your trusted partner, offering a wide range of plantation shutters that are both stylish and functional.
Our commitment to quality, great prices, and customer satisfaction make us the go-to choice for homeowners and businesses seeking the best plantation shutters for their bathrooms. Don't compromise on style, security, or value – choose Open N Shut for all your window treatment needs.
Make the right choice today and give your bathroom the upgrade it deserves with Open N Shut's plantation shutters. Contact us now and experience the difference!
Bathroom Plantation Shutters Perth