Are you looking to elevate the style and functionality of your home? Look no further than Open N Shut for high-quality plantation shutters that bring elegance and versatility to any room.
Our wide range of plantation shutters can suit your specific needs and preferences, providing the perfect blend of style, security, and functionality.
Not sure what window plantation shutters are? 
Window Plantation shutters are a type of window covering that allows you to control the amount of light and privacy in a room. They are known for their elegance and because they are the perfect match to suit mostly all interior styles.
Want to give your bedroom a touch of sophistication? 
Our window shutters for the bedroom are the perfect choice because they offer privacy, control over natural light, and excellent insulation, creating a cozy and tranquil ambience for the perfect night's sleep.
Looking to enhance your bathroom with a touch of luxury? 
Our bathroom plantation shutters are moisture-resistant and durable, making them the ideal choice for this humid environment. They provide privacy without compromising style, giving your bathroom a spa-like atmosphere.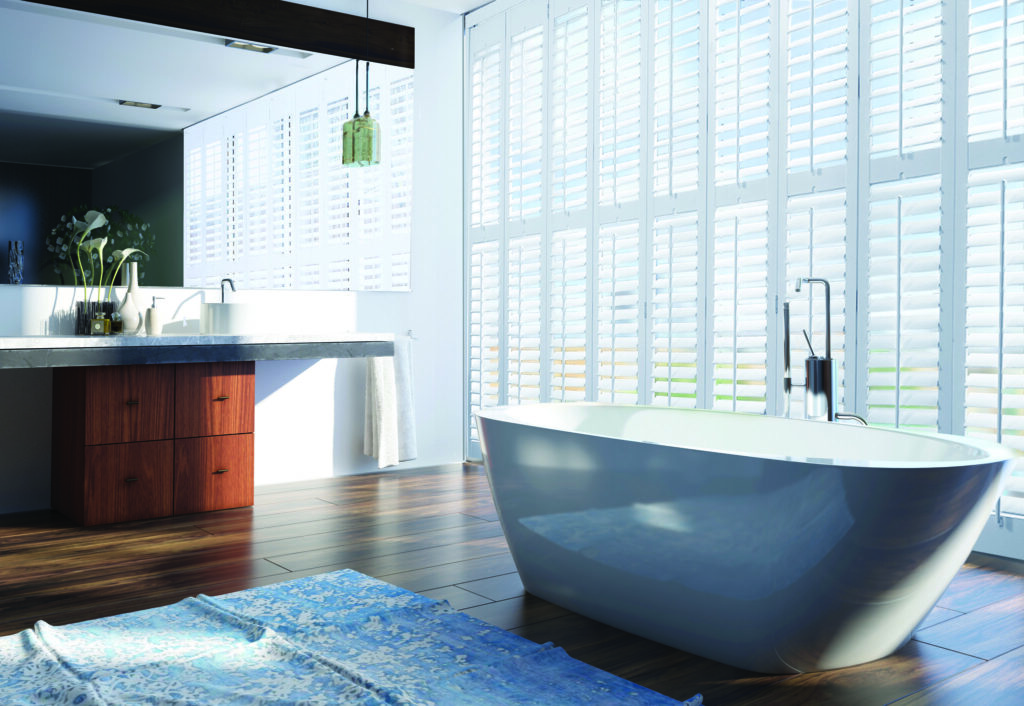 Dreaming of a stylish and functional kitchen? 
Our plantation shutters for the kitchen are the perfect solution. They allow for excellent control of natural light, ventilation, and privacy while adding a touch of sophistication to your kitchen space. When you work with us, you can choose from a collection of colours to match your kitchen decor.
At Open N Shut, we understand that every customer has unique preferences, so with us, you can find a wide selection of plantation shutters colours. Whether you prefer classic white, warm wood tones, or vibrant hues, our internal window shutters come in different shades to suit your style.
Looking for plantation shutters for sliding doors? 
Look no further! Our plantation shutter doors combine style and functionality, providing an elegant entry point while offering control over natural light and privacy.
Have a large window that needs covering? 
We got you covered! We do plantation shutters for large windows that fit any size and shape, ensuring the perfect fit and a stunning visual impact.
Say goodbye to old window treatments and welcome the beauty of wood shutter blinds. They not only ensure privacy and light control but also enhance the overall aesthetic of your space. In fact, their versatility and durability make them a great investment.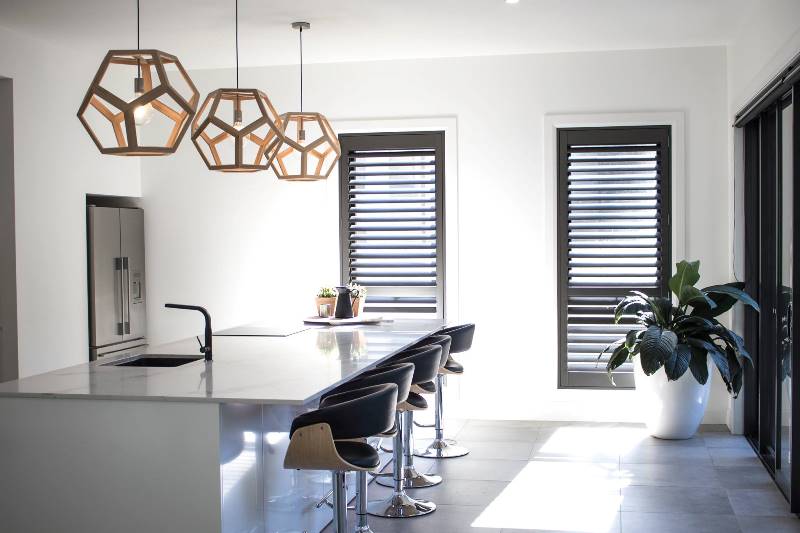 Ready to transform your space? 
At Open N Shut, we offer cheap plantation shutters for sale that will not break the bank. You can browse our website to discover our plantation shutters collection and find the perfect fit for your windows.
Check our website or contact us today to learn more about our window shutters and start your journey toward stylish and functional window treatments. At Open N Shut, we are here to provide you with the best solutions for your window needs.
Experience the Open N Shut difference today!