In the world of interior design and window treatments, plantation shutters have become a popular choice for homeowners and businesses. These versatile window coverings add a touch of elegance to any space and also offer excellent light control, privacy, and insulation benefits. If you are considering investing in plantation shutters, one of the first questions that comes to mind is how much do plantation shutters cost?
In this guide, we will explore the factors that influence the cost of plantation shutters and why Open N Shut is your go-to source for quality, affordability, and exceptional service.
Understanding Plantation Shutters:
Plantation shutters are a timeless window treatment option with wide, slatted louvres. These shutters offer a unique combination of style, durability, and functionality, making them popular for various settings, from homes to commercial spaces.
At Open N Shut, we understand that they are an investment in your property's aesthetics and functionality, and we are committed to providing you with the best solutions to suit your needs.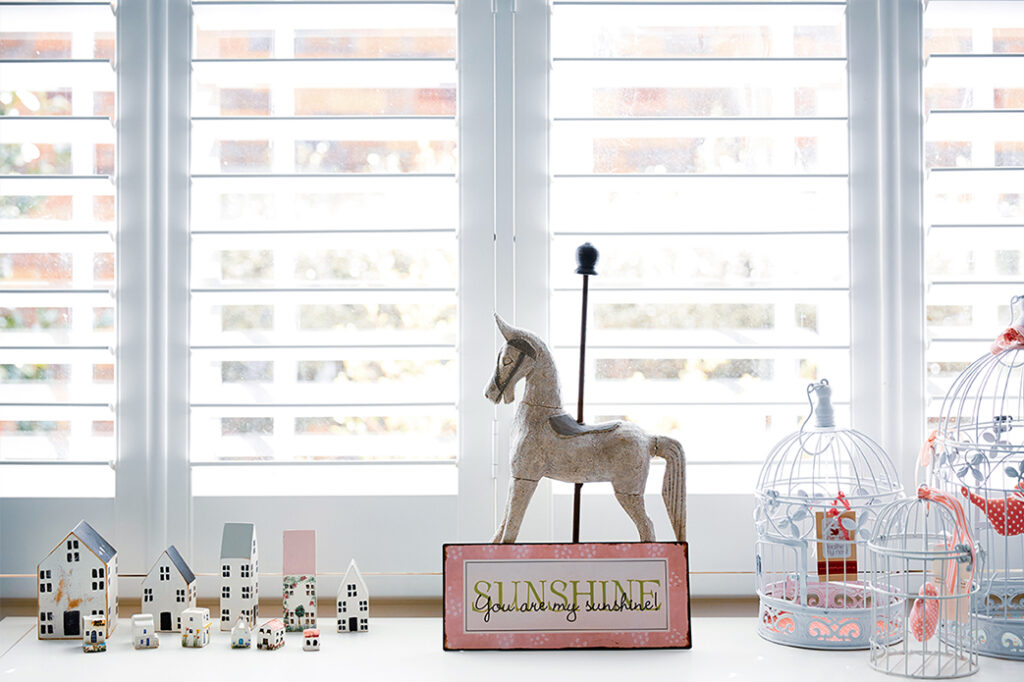 What Influences the Cost of Plantation Shutters?:
The cost of plantation shutters can vary widely based on several factors. To give you a clearer picture of what to expect, we will break down these factors and their impact on pricing:
1. Material:
The choice of material significantly affects the cost of plantation shutters. Common materials include:
Timber Shutters: They provide a warm and inviting look, enhancing the visual appeal of any room. High-quality timber shutters are long-lasting and can withstand daily wear and tear.
PVC Plantation Shutters: PVC (polyvinyl chloride) plantation shutters are a popular choice for homeowners seeking a durable and budget-friendly window treatment. At the same time, they are highly resistant to moisture, making them suitable for areas like bathrooms and kitchens.
Aluminium Plantation Shutters: They are particularly well-suited for outdoor applications or in areas where security and durability are essential. These shutters are easy to clean and require little maintenance. They do not corrode or warp.
2. Size and Shape:
The size and shape of your windows will naturally impact the cost. Larger windows or irregularly shaped windows may require custom plantation shutters, which can be more expensive than standard sizes.
3. Louvre Size:
The size of the louvres (the horizontal slats) can also affect the cost of the plantation shutters. Wider louvres tend to be more expensive, but they allow for greater light control and a more modern look.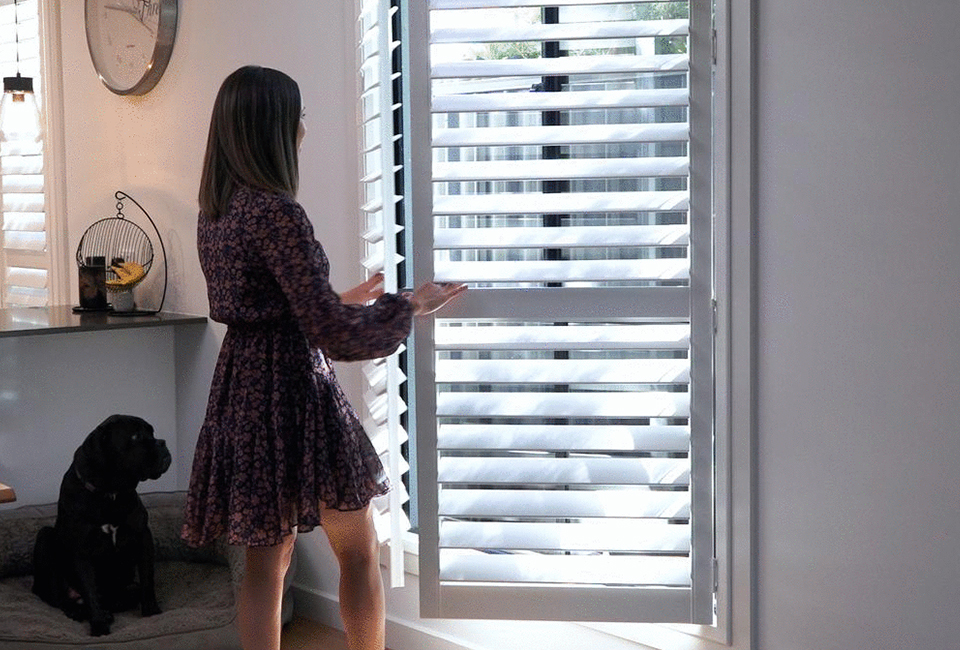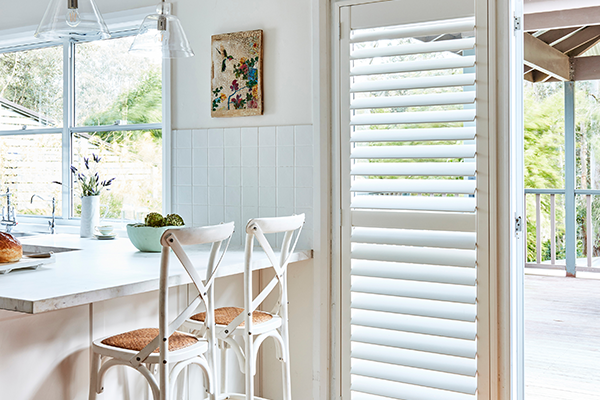 4. Finish and Colour:
The finish and colour of your plantation shutters are personal choices that can influence the overall cost. Custom finishes or unique colours may come with a premium price tag.
5. Plantation Shutters Installation:
Professional installation ensures that your plantation shutters are fitted correctly and function smoothly. While it does come with an additional cost, it is a crucial investment to ensure the longevity of your window treatments.
6. Brand and Reputation:
The brand you choose can also impact the cost. At Open N Shut, we offer competitive prices without compromising style or security, making us the top choice for savvy consumers.
Where Can Plantation Shutters Be Installed in Your Home?
Plantation shutters are incredibly versatile and can be installed in various areas of your home, providing numerous benefits. Here are some key locations where plantation shutters can be installed and the advantages they offer:
1. Living Rooms:
Plantation shutters add a touch of elegance to your living room while offering practical benefits. You can easily control the amount of natural light entering the space, creating a cozy and inviting atmosphere. The adjustable louvres also provide privacy without sacrificing the view.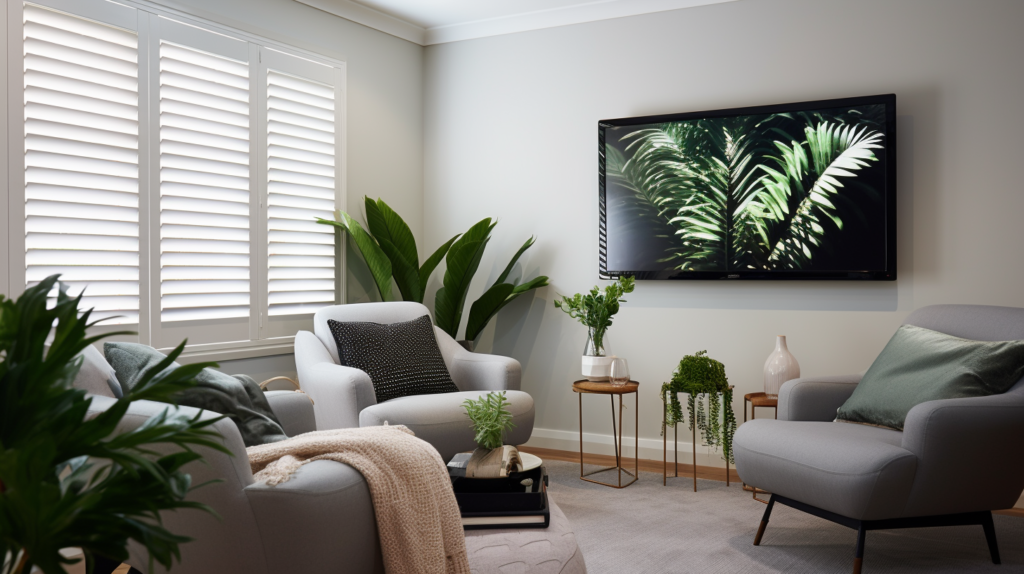 2. Bedroom Plantation Shutters:
In the bedroom, plantation shutters are an excellent choice for controlling light and ensuring a good night's sleep. When closed, they block out unwanted light, and when open, they let in the gentle morning sun. The added privacy they offer is perfect for bedrooms.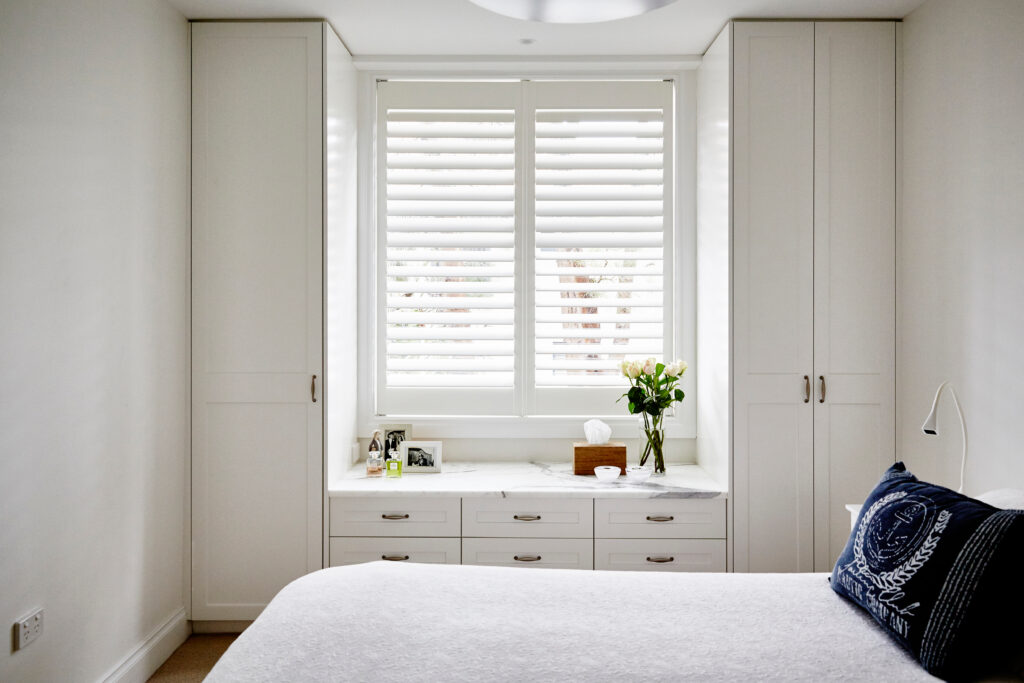 3. Kitchen Shutters:
Plantation shutters in the kitchen not only look stylish but also offer easy cleaning and maintenance. They can withstand the moisture and heat in the kitchen environment, making them a practical choice for this area of the house.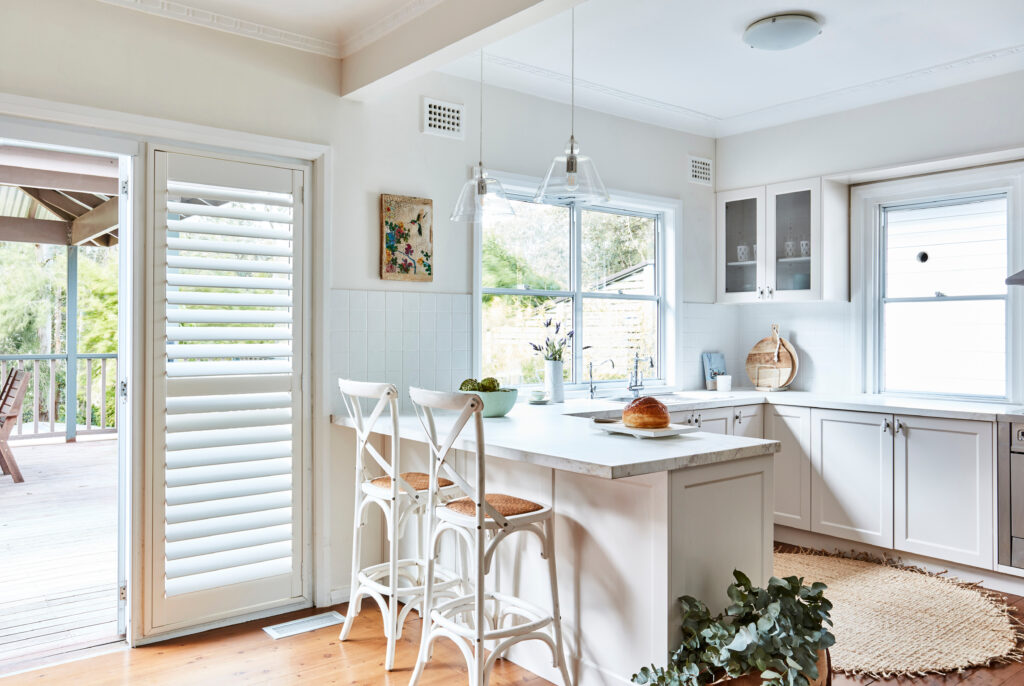 4. Plantation Shutters for Bathrooms:
Humidity in bathrooms can be a challenge for many window treatments, but plantation shutters, especially vinyl ones, are up to the task. They are moisture-resistant and easy to clean, making them ideal for maintaining both privacy and style in your bathroom.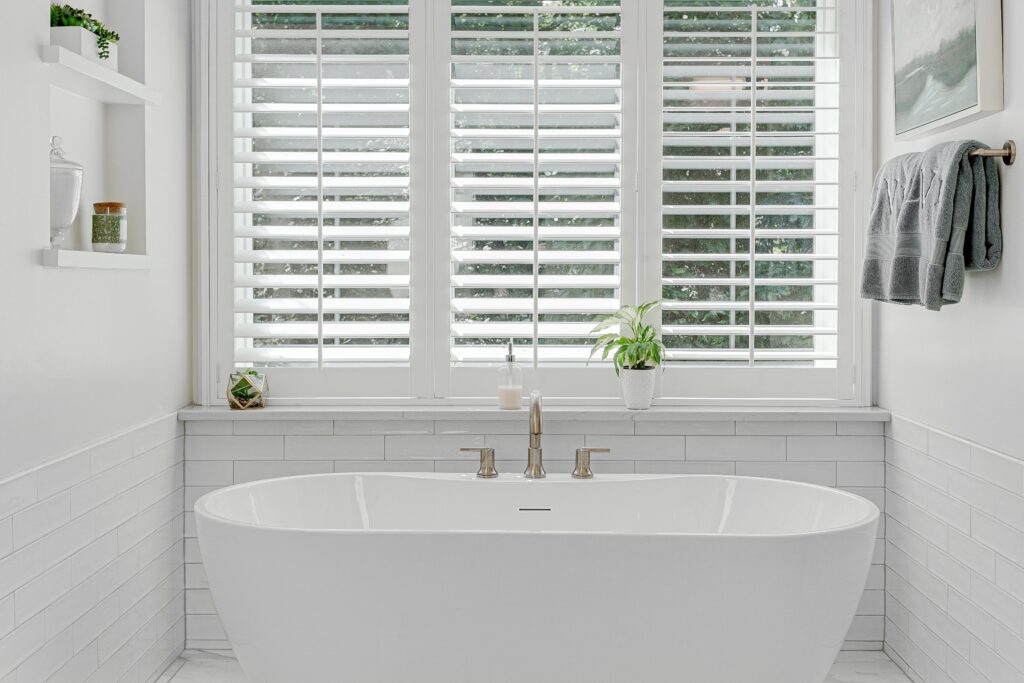 5. Dining Areas:
Plantation shutters in the dining area provide a warm and inviting ambience. You can adjust the louvres to create the perfect lighting for meals and gatherings. Plus, they're easy to clean if any accidental spills occur.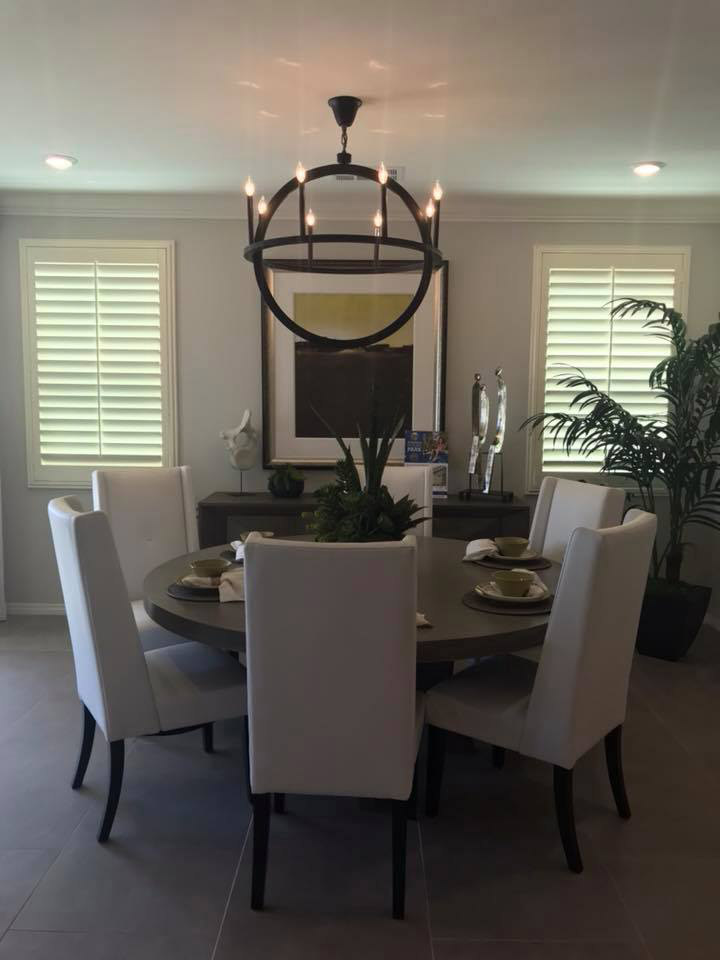 6. Home Offices:
For those who work from home, plantation shutters offer an excellent solution. They allow you to control the light, reducing glare on screens and providing a comfortable work environment. The timeless appearance of plantation shutters also enhances the professional look of your home office.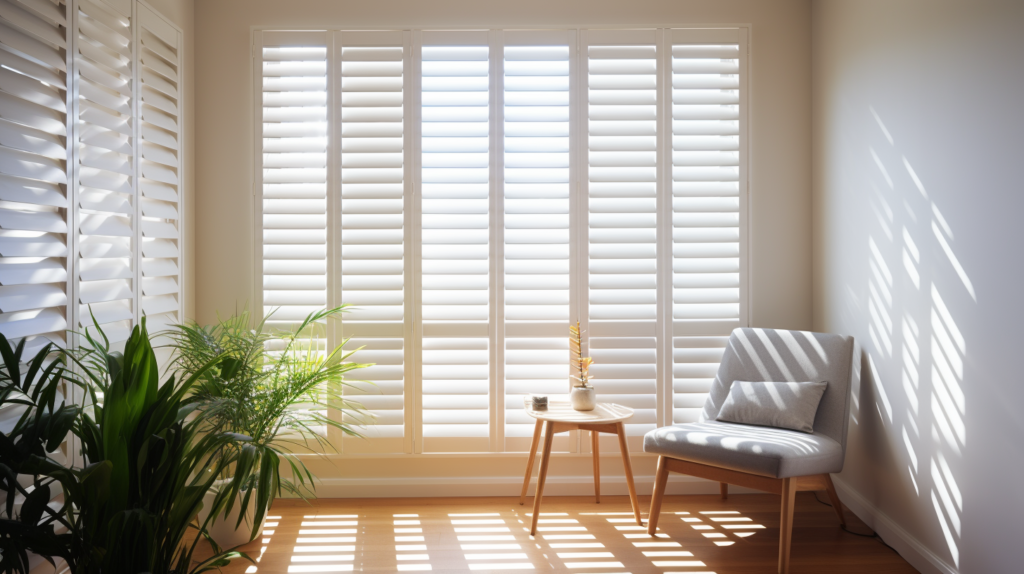 Open N Shut: Your Affordable Plantation Shutter Solution:
When it comes to plantation shutters, Open N Shut is your trusted partner. Our brand embodies quality, affordability, and customer satisfaction, and we provide value and assurance to homeowners and businesses seeking the best window treatments.
Quality:
Open N Shut is dedicated to providing top-quality plantation shutters. We source the finest materials, ensuring that our shutters are aesthetically pleasing and also built to last. Our shutters, in particular, are crafted with precision, offering a timeless and elegant look that can enhance the overall ambience of your space.
Affordability:
We understand that affordability is a key concern for our customers. Our range of plantation shutters caters to various budgets, without compromising style or functionality. Whether you opt for the warmth of wood, the practicality of faux wood, or the cost-effectiveness of vinyl, we have options to suit your financial plans.
Customer Satisfaction:
Moreover, we prioritize customer satisfaction. Our team of experts is here to guide you through the process, from choosing the right plantation shutters to professional installation. We take pride in our excellent service and aim to make your experience as smooth and enjoyable as possible.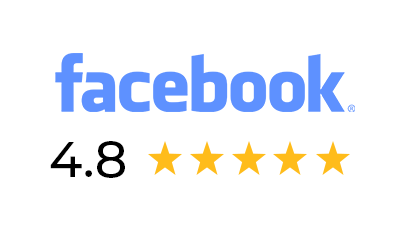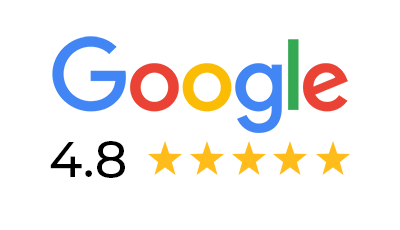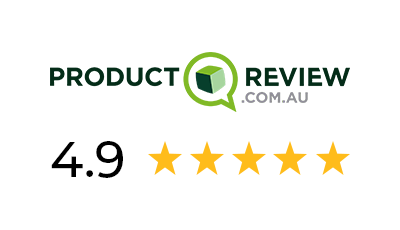 Reputation:
Our reputation speaks volumes about the quality of our products and services. Open N Shut has a long history of delivering satisfaction to homeowners and businesses across Adelaide and Perth. We invite you to explore our customer testimonials and see for yourself why we are the preferred choice for many.
A Direct Call to Action:
If you are in the market for plantation shutters, don't compromise on quality or affordability. Open N Shut is your go-to source for premium window treatments that won't break the bank. Contact us today for a free consultation and quote, and let us help you enhance the style, security, and functionality of your home or commercial property.
Reach out to us, and let's transform your space with our top-notch plantation shutters!