Enhance the functionality and aesthetics of your bathroom with the right window coverings. Open'N'Shut understands the importance of creating a private and soothing atmosphere for bathing, and our versatile range of products can transform your bathroom into a peaceful oasis.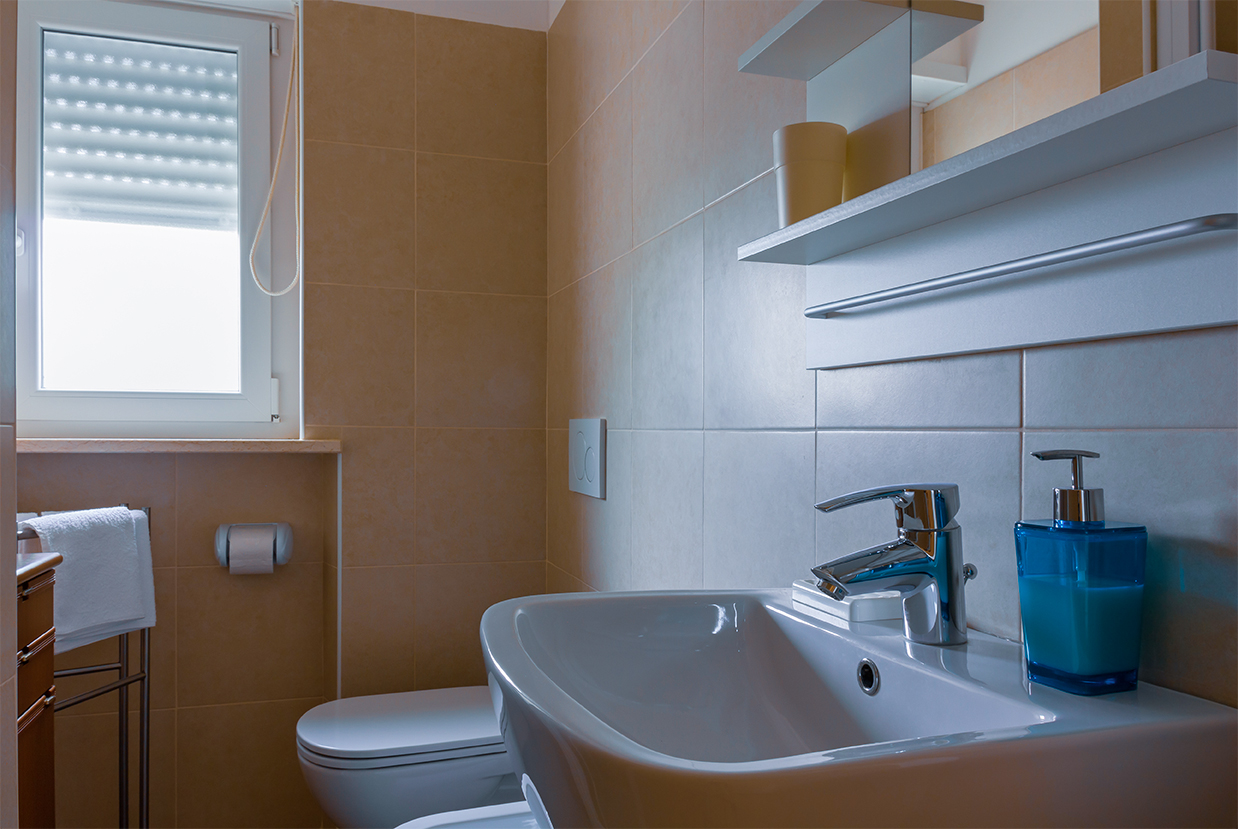 Experience complete privacy and a serene ambience in your bathroom. Our Roller Shutters and Blackout Blinds provide the perfect solution, ensuring you can relax without any disruptions.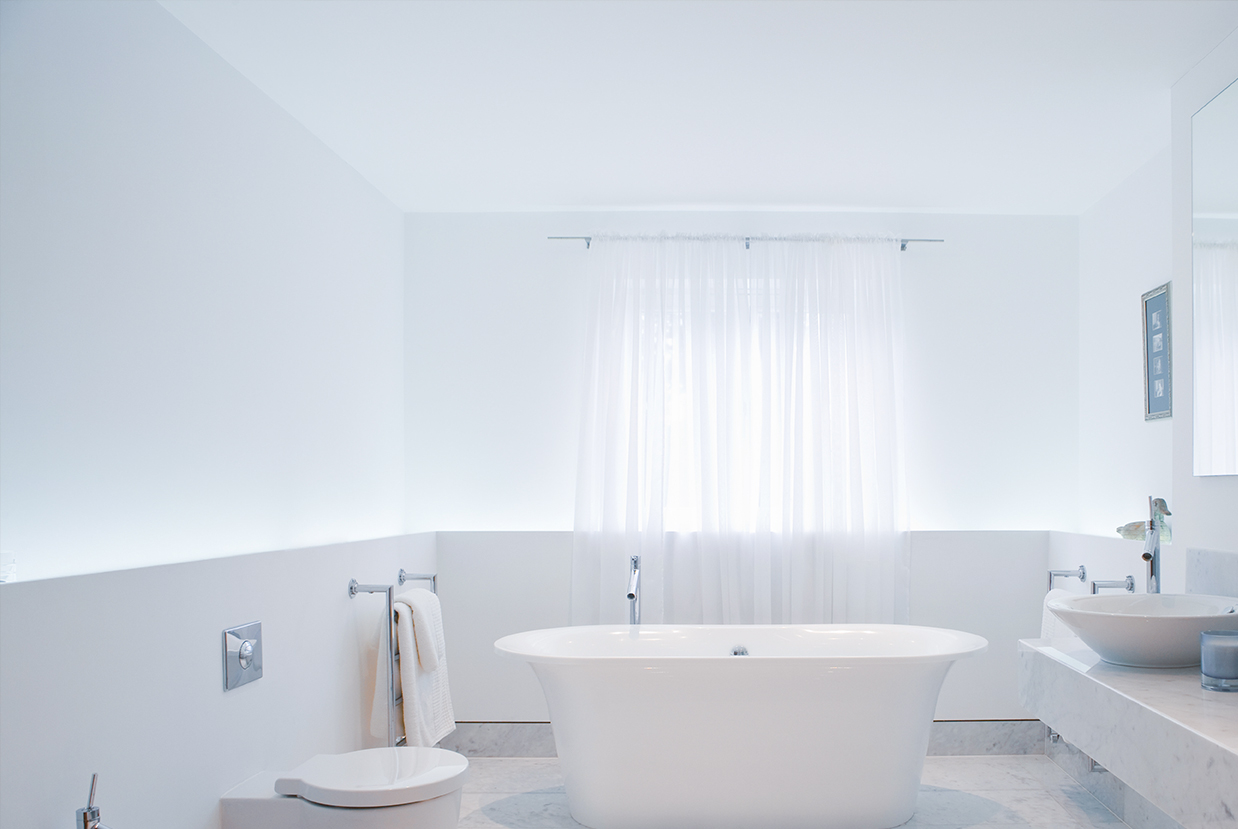 Natural Light and Freshness
Let natural light and fresh air invigorate your bathroom. With Roller Blinds and Sheer Curtains, you can control the amount of light and maintain a sense of openness, bringing a refreshing atmosphere to your bathing space.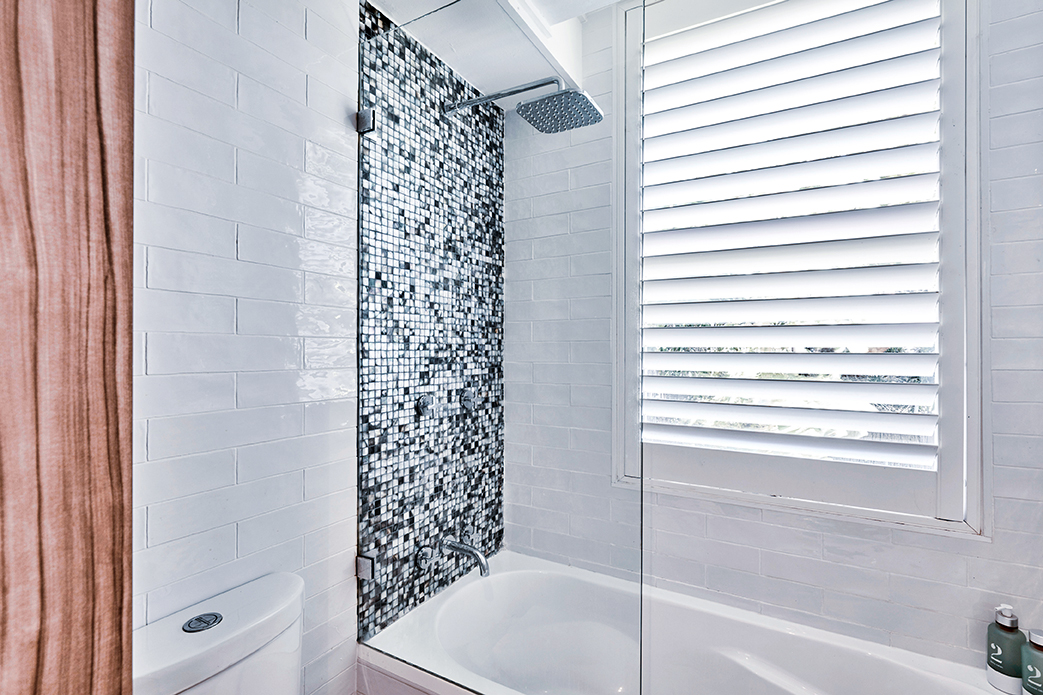 Add style and personality to your bathroom with the right window coverings. Our Plantation Shutters offer design versatility, complementing various bathroom decor styles and creating a cohesive look that reflects your unique taste.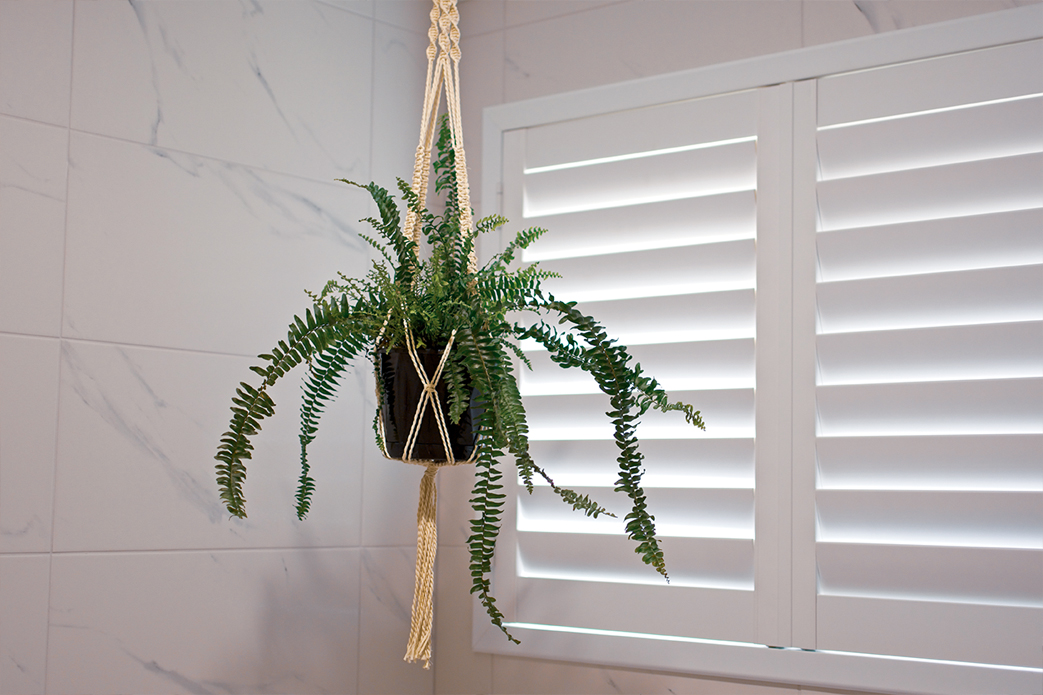 Moisture Resistance and Durability
Moisture and humidity are common challenges in bathrooms, but our products are built to withstand these conditions. The durability and moisture resistance of our Plantation Shutters make them perfect for bathroom environments.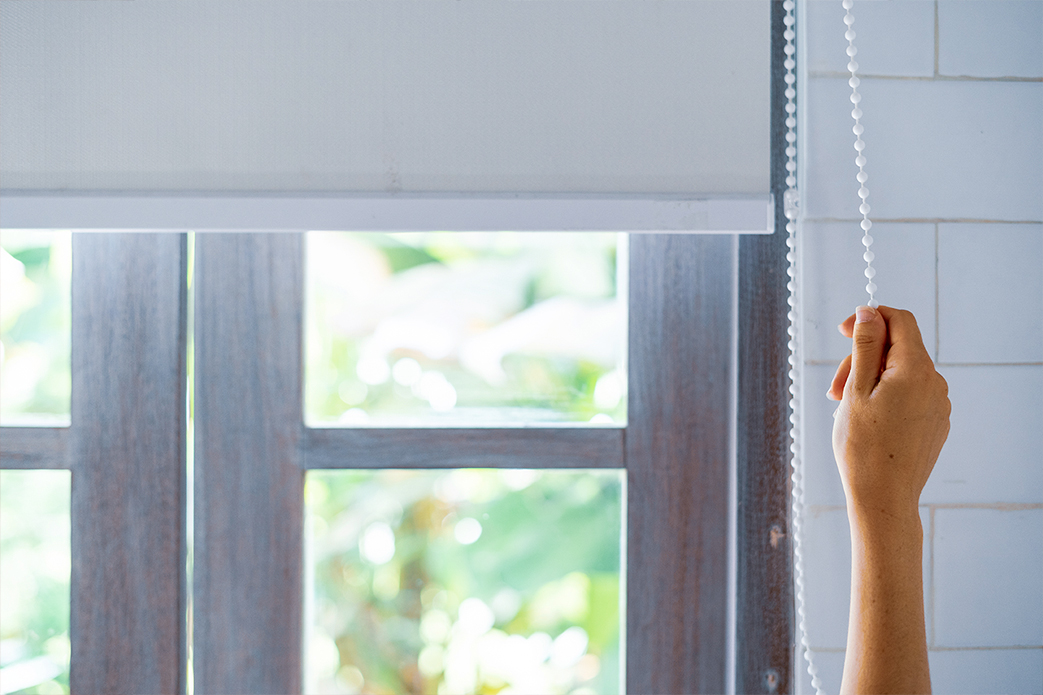 Easy Maintenance and Cleanliness
Maintaining a clean and hygienic bathroom is essential. Our Roller Blinds and Sheer Curtains are designed with easy maintenance in mind, ensuring hassle-free cleaning and enabling you to keep your bathroom looking its best.
Selecting the Perfect Window Coverings for Your Bathroom
Choosing the right window coverings for your bathroom can be overwhelming. Consider your needs, such as privacy, light control, and style, and consult with our experts for personalized recommendations that meet your requirements.
Elevate your bathing experience by upgrading your bathroom window coverings. At Open'N'Shut, we offer Roller Shutters, Roller Blinds, Blackout Blinds, Plantation Shutters, and Sheer Curtains that combine quality, affordability, and customer satisfaction. Transform your bathroom into a private oasis of comfort and style. Explore our range of window coverings and create the perfect ambiance for your bathing oasis today.