If you're lucky enough to have a balcony, you know how important it is to make the most of this outdoor space all year round, even when the sun is too bright or when the wind is too strong.
To cover your balcony, outdoor bistro blinds are the best option. These shades are the perfect solution providing protection from the harsh Australian elements while still allowing you to enjoy the best of your outdoor living.
What are outdoor bistro blinds?
Outdoor bistro blinds are also known as outdoor roller blinds, cafe blinds or alfresco blinds. They can be installed outside your balcony, patio or alfresco area, and are usually made from weather-resistant materials such as PVC, acrylic or mesh fabric that can last years.
Furthermore, bistro blinds have a roller mechanism which can be manual or electric, that allows you to raise and lower them to the desired height.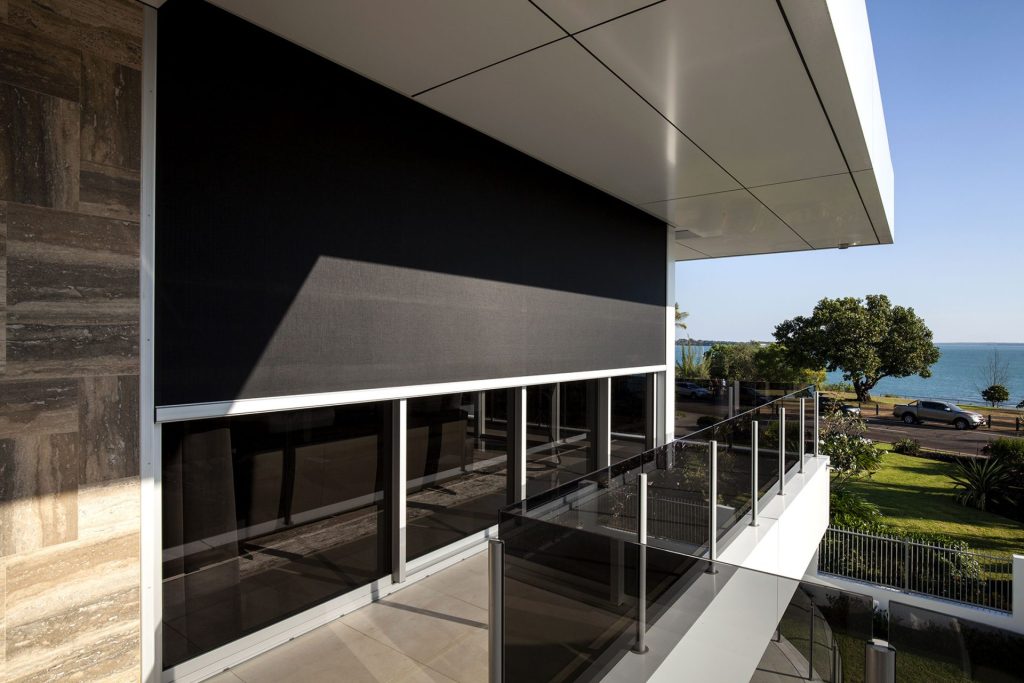 Benefits of outdoor balcony blinds:
1. Protection from the sun:
One of the primary benefits of outdoor balcony blinds is their ability to block out the sun. Moreover, these shades can help to keep your balcony cool and comfortable on even the hottest days. At the same time, they protect your furniture from harmful UV rays.
2. Protection from the wind with bistro blinds:
Another benefit of roller blinds is their ability to block out the wind. This is especially useful if you live in a windy area or have a balcony exposed to heavy air streams.
Are you living in the Adelaide Hills area? With outdoor roller blinds in place, you can create a sheltered, peaceful space on your balcony.
3. Privacy:
Bistro blinds also offer privacy. For example, if you live in an apartment building or have neighbours that constantly overlook your balcony, these shades can provide a barrier between you and them.
4. Aesthetic appeal:
In addition to their practical benefits, outdoor blinds for balconies also add aesthetic appeal to your property.
At Open N Shut, we offer a wide range of colours, fabrics and styles, so you can choose a design that complements your home's exterior and personal taste.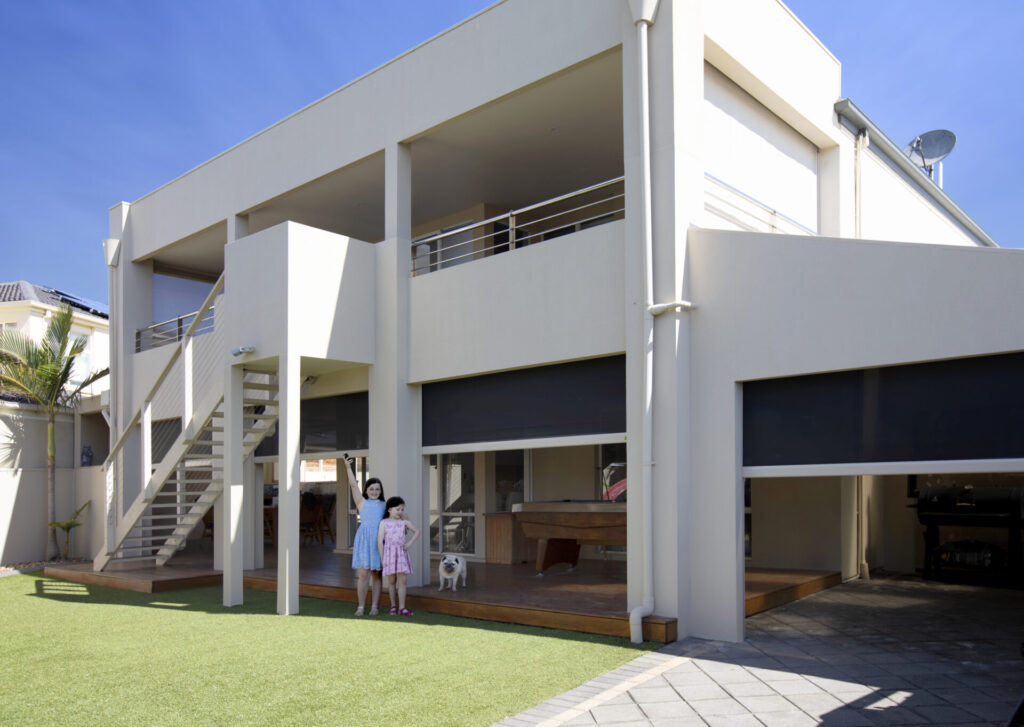 5. Balcony blinds installation:
We highly recommend using Open N Shut professional outdoor blind installers as part of our FREE quote, measure and install service rather than providing advice on how to install bistro blinds yourself.
Also, balcony blinds have different parts that must be perfectly installed to ensure that, in the end, they will work with no issues and achieve a beautiful look.
Choosing the right bistro blinds for your home:
When choosing outdoor roller blinds for your balcony, there are a few factors to consider:
1. Material:
As mentioned, outdoor roller blinds are made from PVC, acrylic or mesh fabric. However, each material has its own benefits and drawbacks. Let's check each of them:
PVC is the most durable and weather-resistant but can be heavy and difficult to clean.
Acrylic is lightweight and easy to clean but may not be as resistant to harsh weather conditions.
Mesh fabric is breathable and allows for some natural light but provides as much privacy as other materials.
Cleaning mesh blinds is way easier. Check out our eight tips on how to clean outdoor roller blinds.
2. Colour and style of balcony blinds
Consider the colour and style of the roller blinds. Do you want a neutral colour that blends in with your home's exterior or a bold colour that makes a statement? Do you prefer a modern, sleek, or more traditional look?
Here at Open N Shut, our team of experts will help you decide the best option based on your needs and budget.
95% BLACKOUT: OUTDOOR ROLLER BLIND MATERIAL COLOUR OPTIONS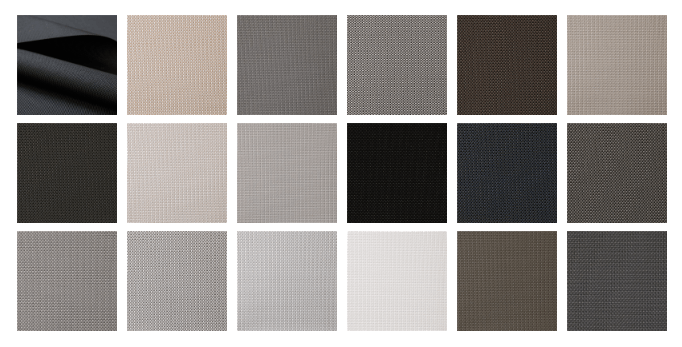 99% BLACKOUT: OUTDOOR ROLLER BLIND MATERIAL COLOUR OPTIONS

3. Bistro blinds operation systems:
Smart bistro blinds are part of our products. Their main benefit is they are easy to use with the home automation control types allowing any person from your household to operate them with an app on the phone.
At Open N Shut, we also have electric balcony blinds, battery-operated outdoor blinds and hand-operated cafe blinds.
4. Outdoor roller blinds size:
Finally, we suggest you hire a professional balcony blinds installation service from Open N Shut to ensure your blinds are the correct size. Also, you'll want to ensure that the blinds cover the entire area of your balcony that you want to shade.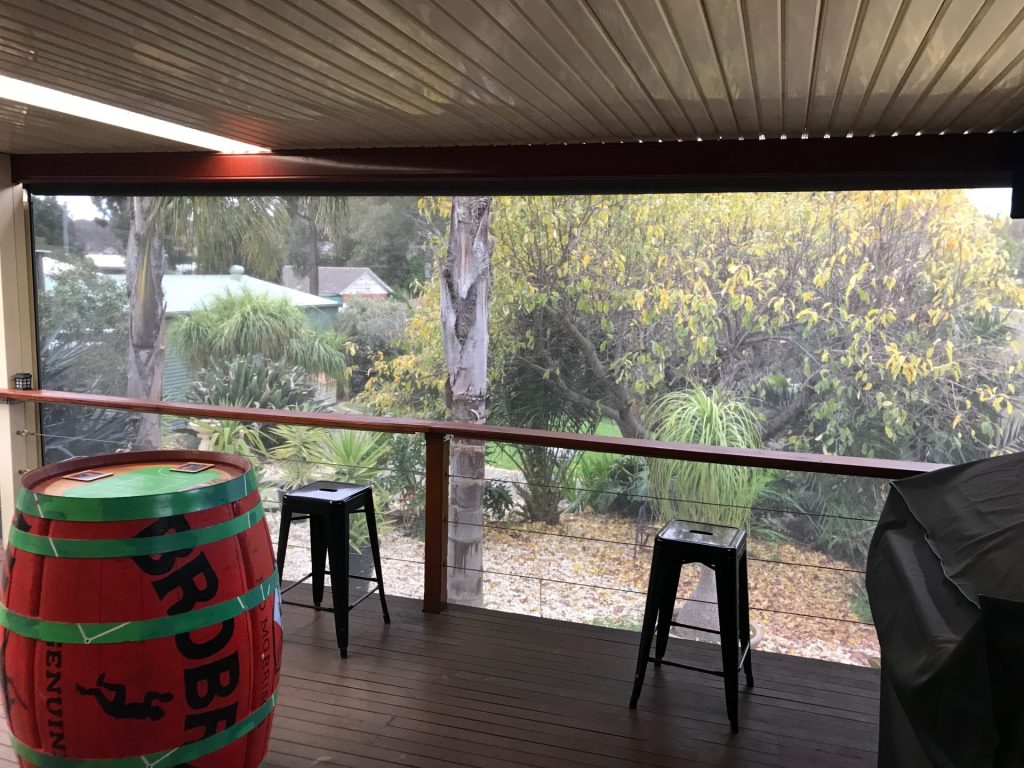 Balcony blinds in Adelaide & Perth
To sum up, we can ensure that outdoor roller blinds are a practical and stylish addition to any balcony due to their fantastic benefits. As mentioned, they provide protection from the sun, wind and privacy while adding extra style and value to your outdoor living space.
So, if you want to enjoy your balcony all year round, give us a call or get a quote using our contact form. At Open N Shut, we will come to you and give you a FREE measure and quote.

Bistro blinds near me: