If you are looking to renovate your outdoor area to enjoy it during summer, outdoor blinds and cafe blinds are the perfect solutions for it.
In fact, not only do they guard you against harsh UV Rays and strong winds, but quality outdoor blinds will also protect you against the chilly weather in winter.
Keep reading to find out the benefits of having outdoor roller blinds and cafe blinds for summer.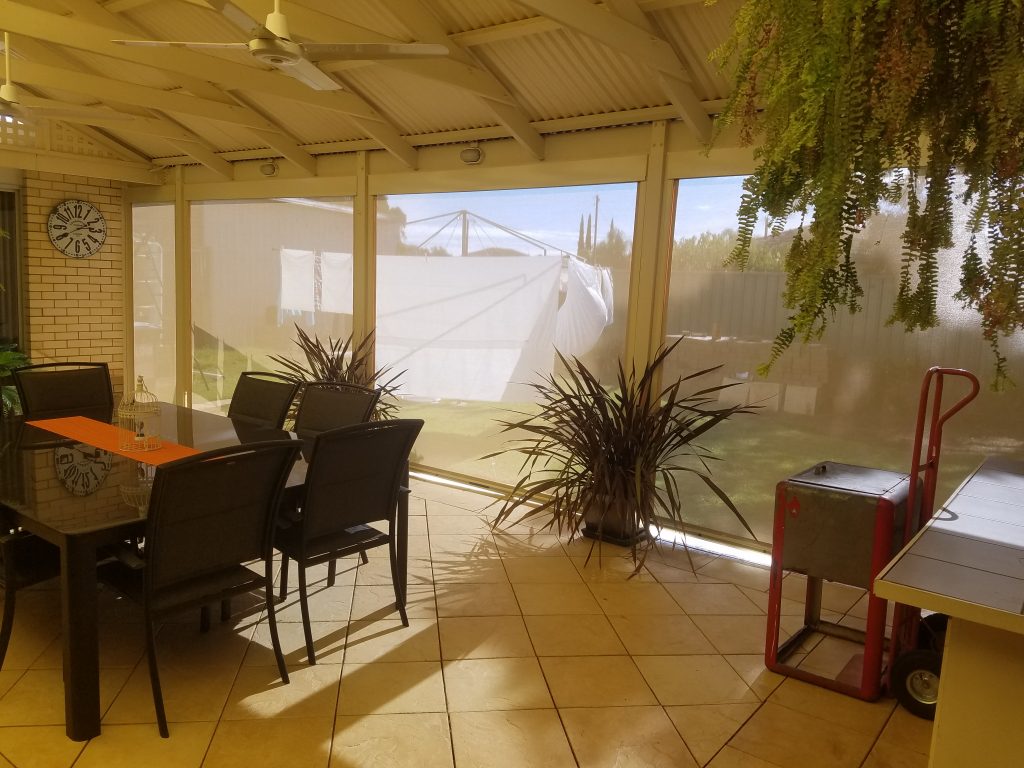 Benefits of cafe outdoor blinds:
By installing cafe blinds Adelaide and Perth locals can have many benefits:
They are a fantastic pest and insect barrier: The last thing you want to deal with when enjoying your patio are unwelcome bugs and flies. All you have to do is to roll your blinds down to keep insects out of the bay.
Complete privacy: You will get more privacy without compromising your views.
Add extra value to your home: Outdoor blinds will enhance the overall appearance of your house which means eventual buyers will be more inclined to get your property above other options.
Improve the appearance of your business: By installing cafe blinds, you will create additional sitting areas for your customer to enjoy while protecting them from harsh sun rays or rain.
Protection against weather elements: Mesh or PVC outdoor blinds provide a comfortable, sheltered space all year round. Also, they are fantastic for protecting your outdoor furniture.
Can outdoor roller blinds reduce the summer heat?
With summer just around the corner, this is something our customers ask very often and, the answer is yes, they can.
Cafe blinds and outdoor blinds protect your area from UV rays, as they stop the heat before it passes into your home or business. Meanwhile, they will help to regulate the room temperature as you are in control of how much sunlight you let enter inside.
At Open N Shut, our outdoor roller blinds are available in tinted or clear PVC, private and block-out mesh fabric that offers complete protection. As well, we offer manual, motorised outdoor blinds and Zip track cafe blinds. You will have endless options when buying from us.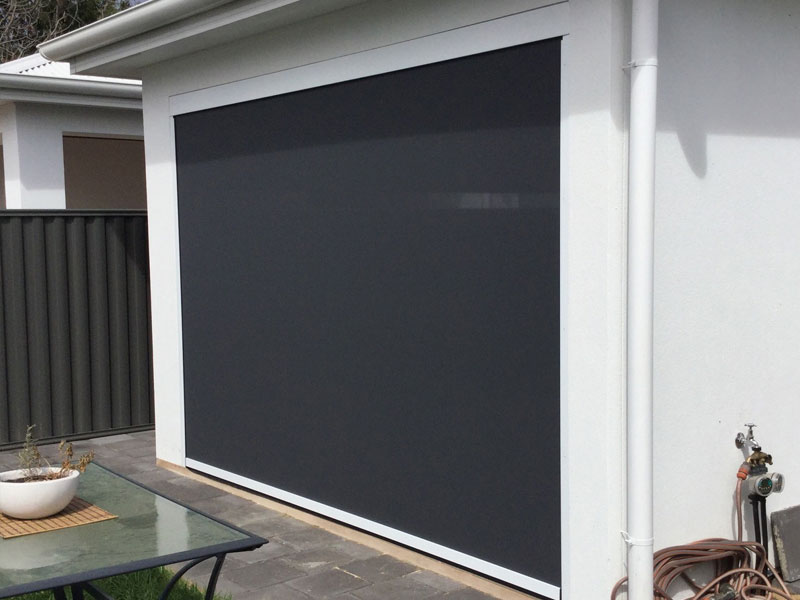 What's the best colour and fabric for the blinds?
We can tell you that the best option for colour and fabrics for your blinds is made from dark shades, for example, block-out mesh and shade mesh. They work pretty well as they offer more shade, enhance your view and show less dirt.
On the other hand, if you prefer to add some tint to your shades, you should opt for light colours as the outdoor blinds will reflect the light away, reduce the heat and keep your interior cooler.
The best custom-made outdoor blinds and cafe blinds are from Open N Shut:
At Open N Shut, we manufacture, supply, and install quality outdoor blinds and outdoor cafe blinds for commercial and residential projects all over Adelaide and Perth.
No job is too small or too large for us! So, whatever the size of your window roller shutter requirements, from one or two windows to a whole house or factory, we would be happy to quote for FREE your outdoor blinds job.