When it comes to outdoor blinds that can withstand the unique climate challenges of Adelaide and Perth, you need solutions that offer not only style and functionality but also the promise of durability. At Open N Shut, we understand the importance of providing you with high-quality outdoor blinds that enhance the aesthetics of your home or commercial property and stand up to the harsh Australian weather conditions.
In this blog, we'll take you through the top five outdoor blinds that can help to withstand the specific demands of Adelaide and Perth. These blinds not only offer protection from the intense sun and sudden rain but also enhance privacy and security, all without compromising on style.
Let's dive in and discover the perfect outdoor blinds to transform your space: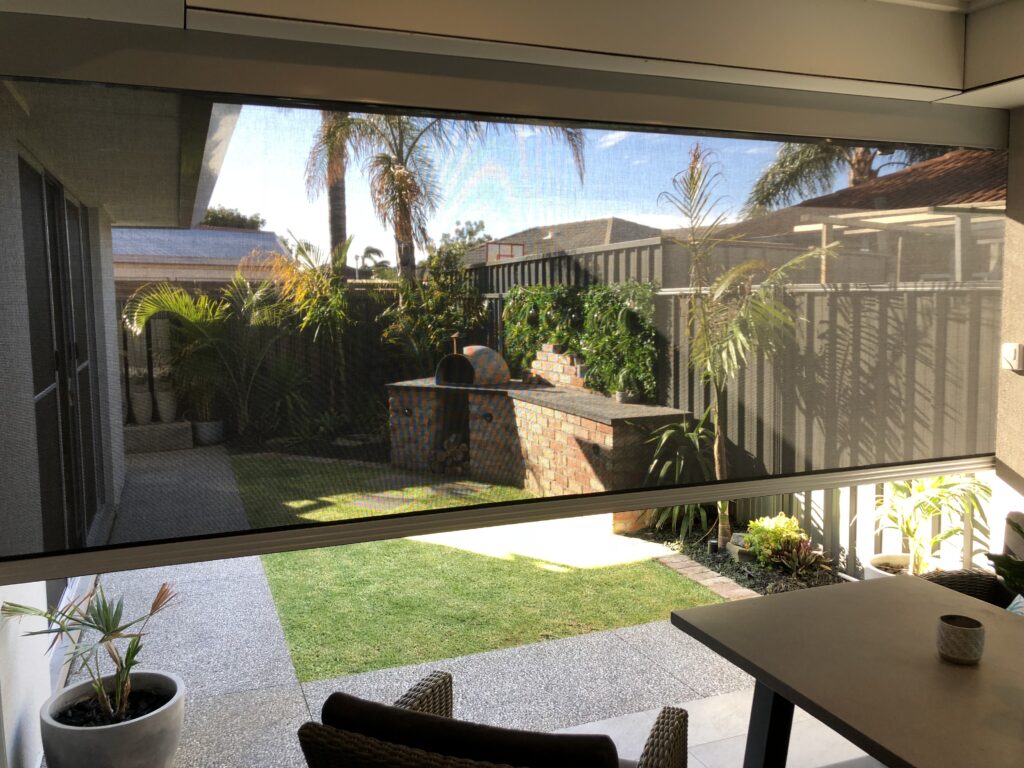 1. Ziptrak Outdoor Blinds:
Key Features:
Zip-Guided System:  With their unique zip-guided system, you can easily lower or raise the blinds to your desired level, ensuring a snug and secure fit that keeps the elements at bay.
High-Quality Fabric: The fabric Ziptrak blinds fabric is not only weather-resistant but also offers UV protection, making them ideal for the hot and sunny days of Adelaide and Perth.
Versatile Design: These blinds are available in a range of colours and styles, ensuring they seamlessly blend with your property's existing décor.
Why Ziptrack Blinds?
Ziptrack blinds are popular for their superior protection against wind, rain, and UV rays. In fact, they provide excellent shade and maintain your view of the beautiful surroundings.
At Open N Shut, we guarantee that our Ziptrak outdoor blinds are built to last, giving you peace of mind and value for your investment.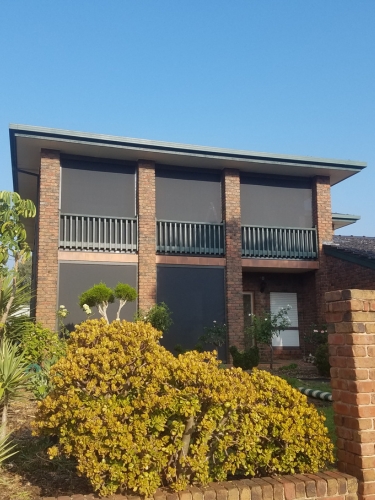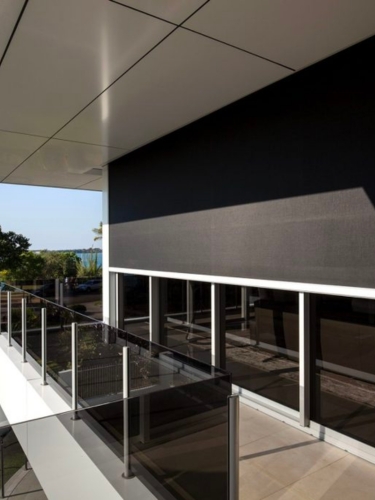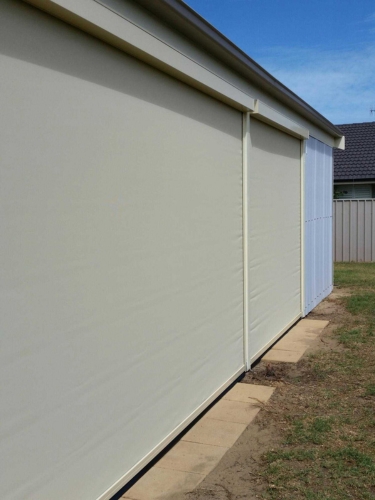 2. Straight Drop Outdoor Blinds:
Key Features:
Ease of Operation: Straight-drop blinds are simple to use, making them an excellent choice for both residential and commercial properties.
Variety of Fabrics: Choose from an array of fabrics, including see-through mesh and block-out materials, giving you control over the level of privacy and light filtration.
Custom Sizing: The straight-drop outdoor blinds are customizable to fit the exact dimensions of your outdoor area.
Why Straight Drop Blinds?
The adaptability of straight drop blinds makes them perfect for the ever-changing weather conditions in Adelaide and Perth. You can effortlessly lower or raise them to suit your needs.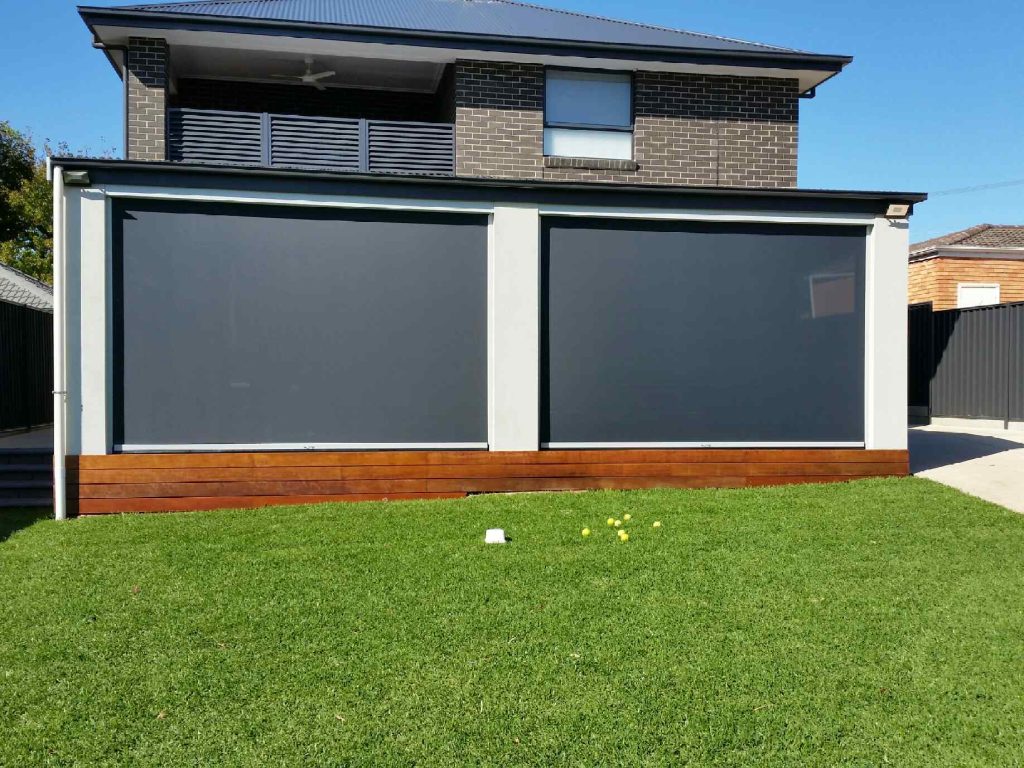 3. Bistro Outdoor Blinds:
Key Features:
Robust Construction: Bistro blinds endure the harshest conditions. Their sturdy design and materials ensure they can withstand winds and heavy rain. However, please roll down your outdoor blinds during string winds to avoid any damage to them.
Easy Operation: You can adjust the blinds to your preferred level by hand or using a smartphone app, offering instant shade and protection.
Versatile Fabrics: You can choose from a range of fabrics, including mesh and PVC, to control light and privacy.
Why Bistro Blinds?
Bistro outdoor blinds are the epitome of durability and reliability. They offer an excellent balance between protection and visibility. At Open N Shut, we provide bistro roller blinds that are built to last, giving you peace of mind that your investment is worthwhile.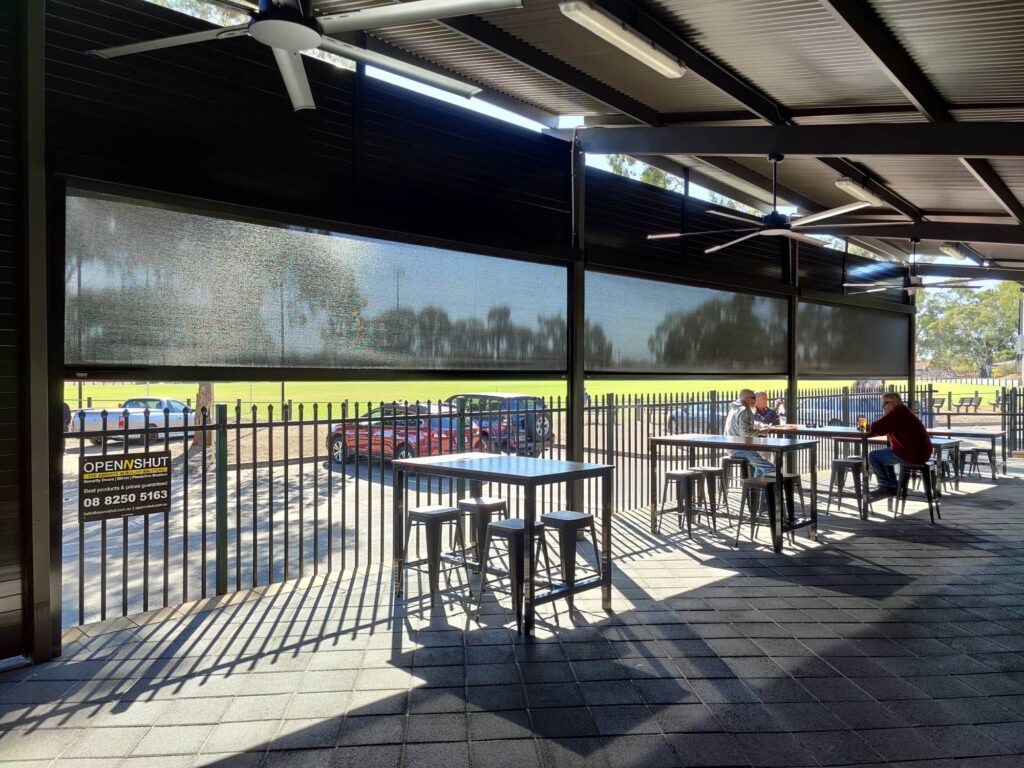 4. Cable-Guided Outdoor Blinds:
Key Features:
Sleek Design: These blinds are known for their minimalist and unobtrusive appearance, allowing you to maintain the aesthetics of your space.
Wind Resistance: The cable-guided system keeps the blinds secure. However, they might not perform as well as other options during windy or heavy rain conditions.
Various Fabric Choices: These blinds come in a variety of fabric options.
Why Cable-Guided Blinds?
They are an excellent choice for those seeking a modern and elegant solution. However, one of their main issues is their cord might represent a hazard when having kids and pets around.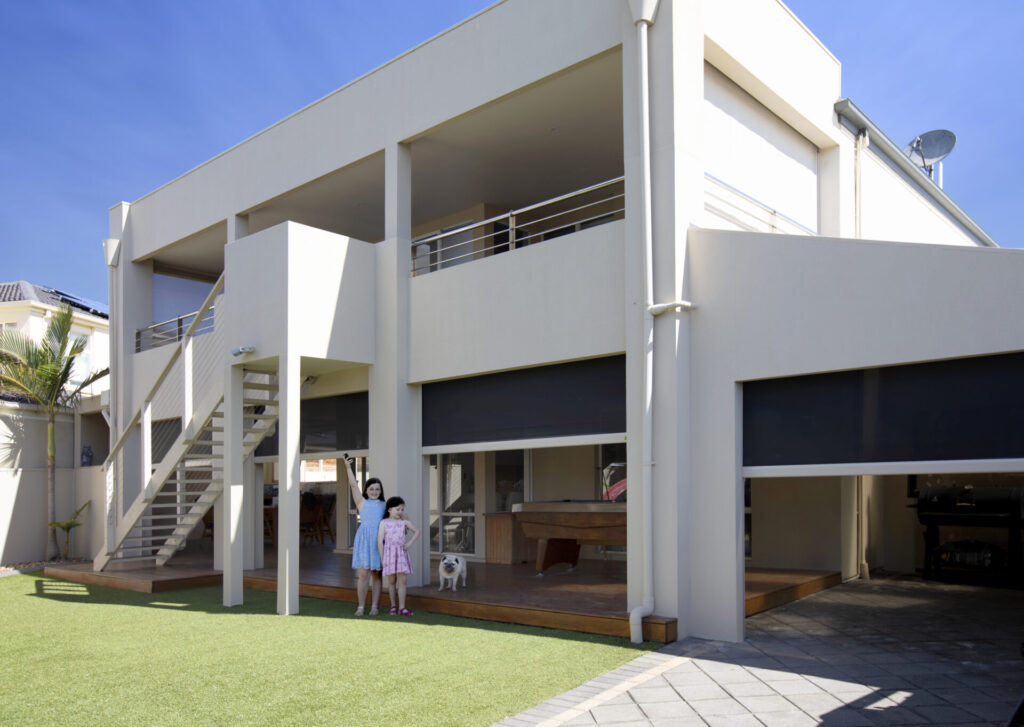 5. Cafe Blinds:
Key Features:
Weather Protection: They can shield your outdoor space from rain, wind, dust, and harsh sunlight, allowing you to enjoy your outdoor area throughout the year. This protection is essential for ensuring that your outdoor furniture, decor, and guests remain comfortable and safe in different weather conditions.
Versatility: Cafe blinds come in a variety of materials, styles, and designs to suit functional requirements. You can choose from clear or tinted PVC, mesh blinds, canvas, or other materials, as well as different mounting options like zip tracks, rope and pulley systems, or manual and motorized blinds.
Longevity: Cafe blinds can withstand outdoor conditions and endure exposure to elements like rain, wind, and UV rays, for many years without significant wear and tear.
Why Cafe Blinds?
Cafe Blinds are perfect for creating a comfortable outdoor space that can be adjusted according to the weather conditions.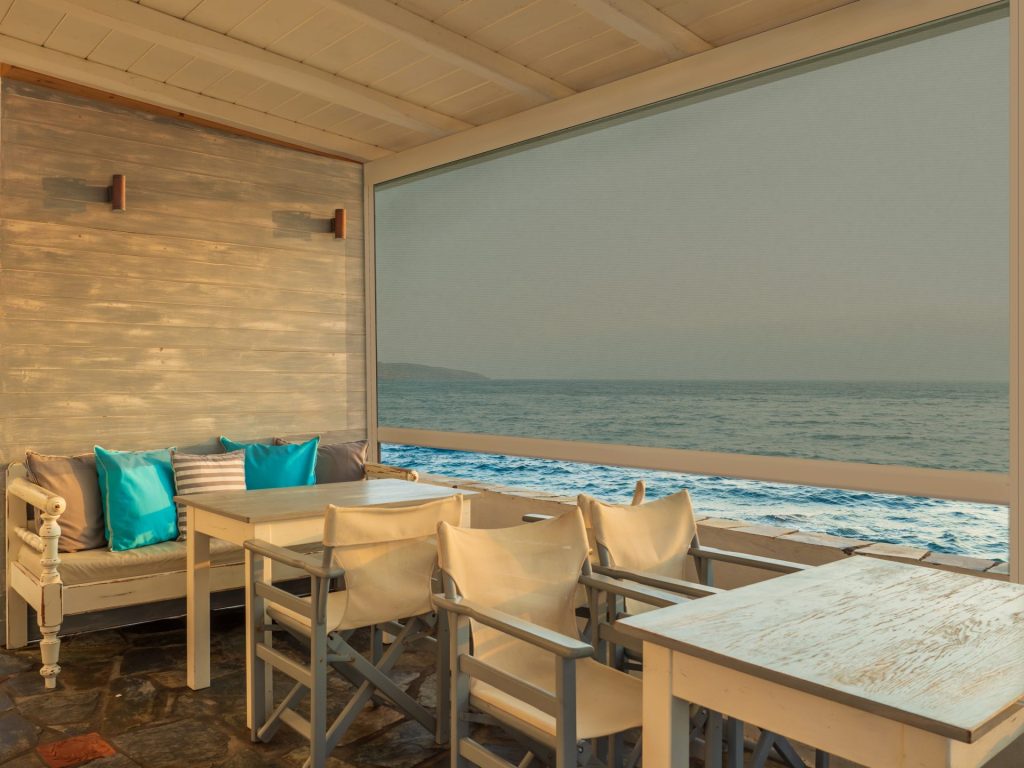 The Top Outdoor Blinds for Adelaide and Perth Homeowners Are From Open N Shut:
At Open N Shut, we provide blinds and shading solutions that fit unique needs of Adelaide and Perth. Our top outdoor roller blinds offer comfort, security, and style. With our unwavering dedication to quality, affordability, and customer satisfaction, you can trust that your investment is a step towards enhancing your property's value and quality of life.
Ready To Transform Your Outdoor Space?
Contact us today, and let us guide you in choosing the perfect exterior blinds for your Adelaide or Perth property.
Make a smart investment, and experience the Open N Shut difference!
Get In Touch Today and Find Out How Much You Can Save With Us!
---