If you want to enhance your outdoor space and create a more comfortable and functional environment all year round, outdoor blinds can be a valuable addition. Here are a few reasons why outdoor roller blinds in Adelaide are worth considering:
1. Outdoor blinds for wind, UV rays and rain:
Outdoor shade blinds act as a barrier against various weather conditions, including harsh sun, wind, and rain. For example, they provide shade and shield your outdoor area from harmful UV rays during the Adelaide summer, ensuring a more enjoyable experience for you and your family. At the same time, they can protect your alfresco area or balcony from rain and wind during the cold months.
2. Privacy boost:
If your home has a backyard or patio that lacks privacy, outdoor blinds can offer an effective solution. There's nothing more annoying than neighbours sneaking and trying to see what you're doing in your outdoors. When you have outdoor blinds, all you have to do is to pull down outdoor blinds and create a private and intimate space for you and your loved ones.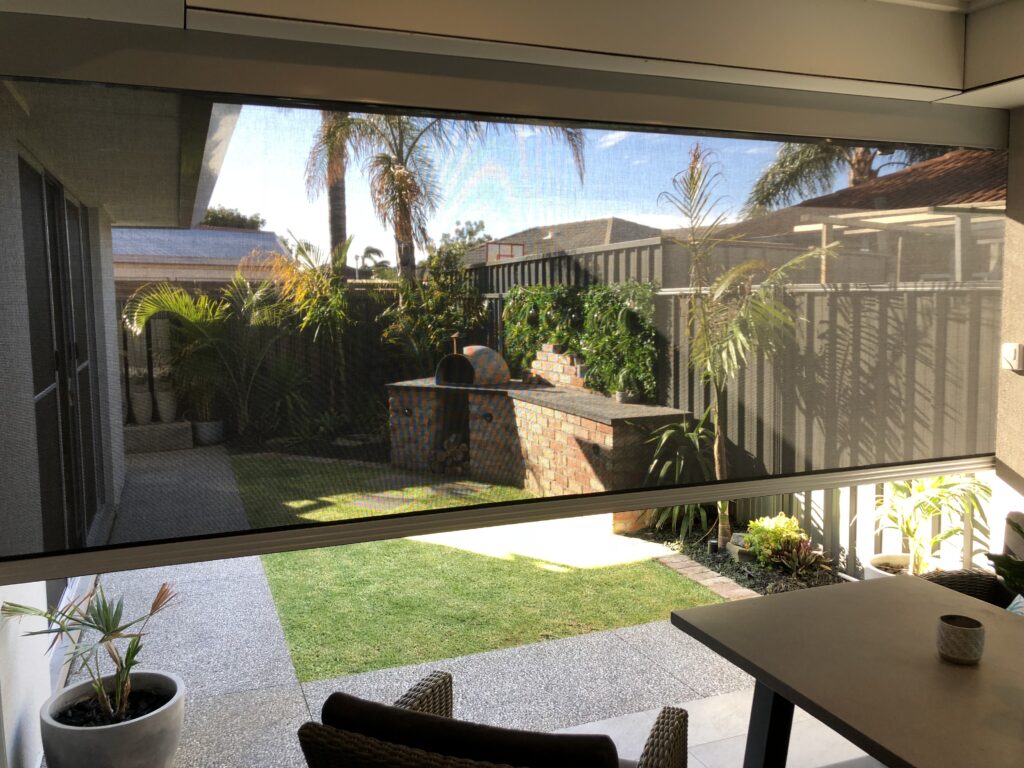 3. Temperature control:
Another benefit of outdoor pergola blinds is that they can assist in regulating the temperature of your outdoor space. For instance, during hot summer Adelaide days, they help block the sun's heat and UV rays, keeping the area cooler. In winter, some blinds like cafe blinds, have insulation properties that help retain warmth, allowing you to enjoy your outdoor space throughout the year.
4. Add extra style and versatility with outdoor roller blinds:
Outdoor blinds come in different styles, designs, and materials to suit your exclusive preferences and requirements. Whether you're looking for roller blinds, motorised outdoor blinds, or café blinds, you can find options that complement your outdoor aesthetics.
5. Increase your property value:
Last but not least, installing outdoor blinds can enhance the appeal and make your property more functional, making it more attractive to potential buyers. This addition not only adds value to your outdoor space but also increases the overall value of your home.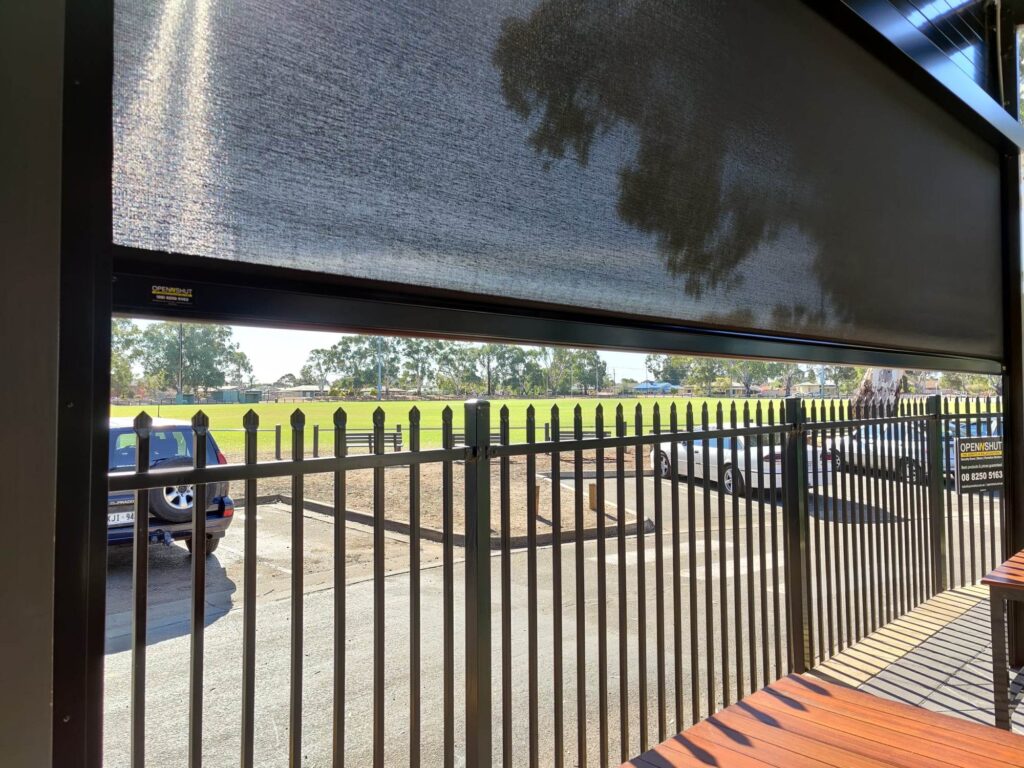 The best outdoor blinds in Adelaide are from Open N Shut:
As you can see, outdoor roller blinds are an excellent addition to any outdoor area. Here at Open N Shut, our team of experts will guide you to find the best outdoor blind type that suits your needs.
No matter if you want to get outdoor blinds installed on your alfresco, patio, verandah or balcony. Give us a call or fill up our contact form. We'll get back to you with the best option for you and your budget.