If you have roller blinds at home, you already know about their excellent benefits such as UV protection, the extra privacy they add to your property, and the beautiful extra style they add to your rooms.
Even better, another of their excellent benefits is that internal roller blinds are too easy to clean compared to other blinds like wooden, Venetian or vertical blinds. So if you want to learn more about how to clean internal roller blinds, just follow this step-by-step guide:
How to clean roller blinds:
Open N Shut roller blinds are made from PVC, an easy-to-clean fabric that is easy to tidy up using soapy water or a vacuum cleaner.
There are two ways how you can make them look fresh by wiping them down with a damp cloth or lightly vacuuming them.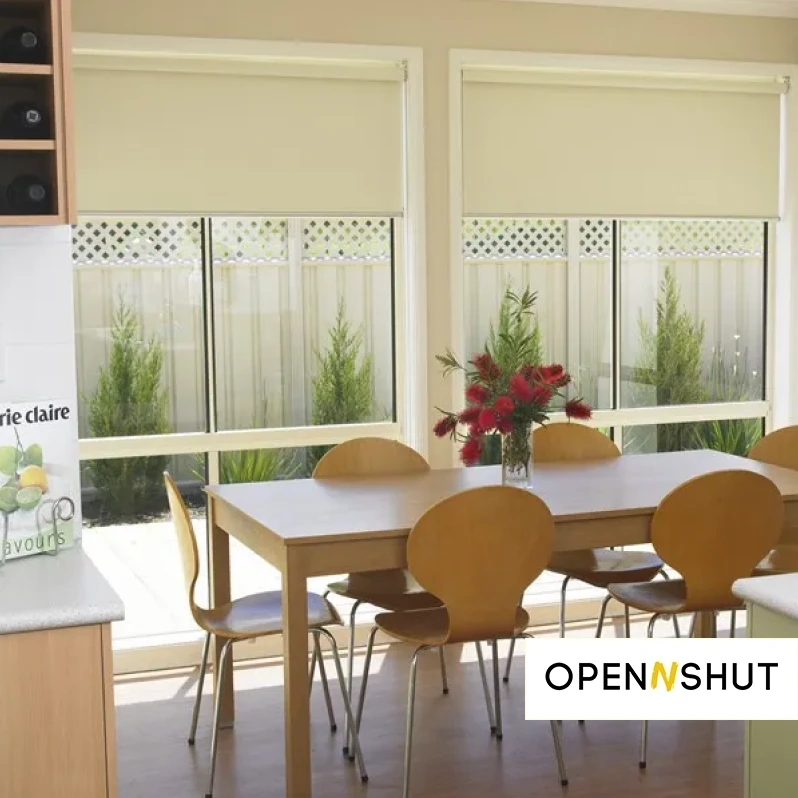 Step 1: Cleaning internal roller blinds with a damp cloth:
To do the cleaning, you will need
Two microfibre cloth
A bucket
Warm water
Soft soap or dishwasher detergent
Now, you will need to follow these steps:
Roll down the internal roller blind completely.
Mix some warm water with the dishwasher liquid.
Using one of the microfibre cloths, apply the mixture of water and detergent onto the blinds, starting from top to bottom. Don't forget to make this process on the surface of both sides of the blind.
Then, using a dry microfibre cloth, remove the excess water from the internal roller blind.
After that, leave the blind open and let it dry properly before rolling it up again, as it will help to prevent the development of any mould or smells on the blind.
Extra Tip:
You can clean the roller blind cords or chains very easily using the same mixture of water and soap mentioned above. However, when the cords are made from steel, you can use a combination of lemon juice, hot water, vinegar and salt.
Once you finish, make sure to dry the roller blinds off completely to avoid any damage to them.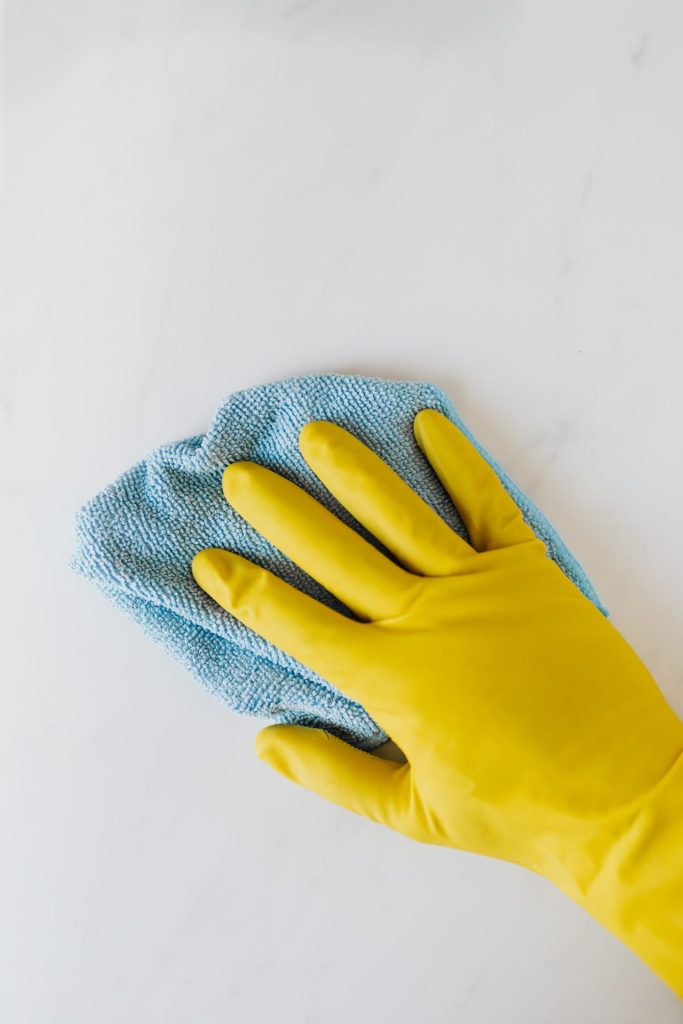 Step 2: Cleaning internal blinds with a vacuum cleaner:
This one is an easy method to keep your roller blinds clean and dust-free at all times:
As mentioned before, roll down your roller blinds completely.
Use the soft brush attachment of the vacuum cleaner and vacuum the surface of both sides of the blind. Make sure to remove all the access of dust, dead bugs and cobwebs.
Some other roller blind cleaning tips:
Some roller blinds can have tough stains that won't come out by using soap and water. If that is the case, you can use a stain remover that is suitable for the type of fabric of the blind.
Also, it is common to see when the internal roller blinds are in bathrooms or wet environments, some mould can grow on them.
What to do if the roller blinds have mould?
To avoid this, we recommend always drying out the blinds completely when they get wet. You can leave the door open for good ventilation, turn on a fan when the humidity is high or even use a hair dryer to dry the blinds as fast as possible.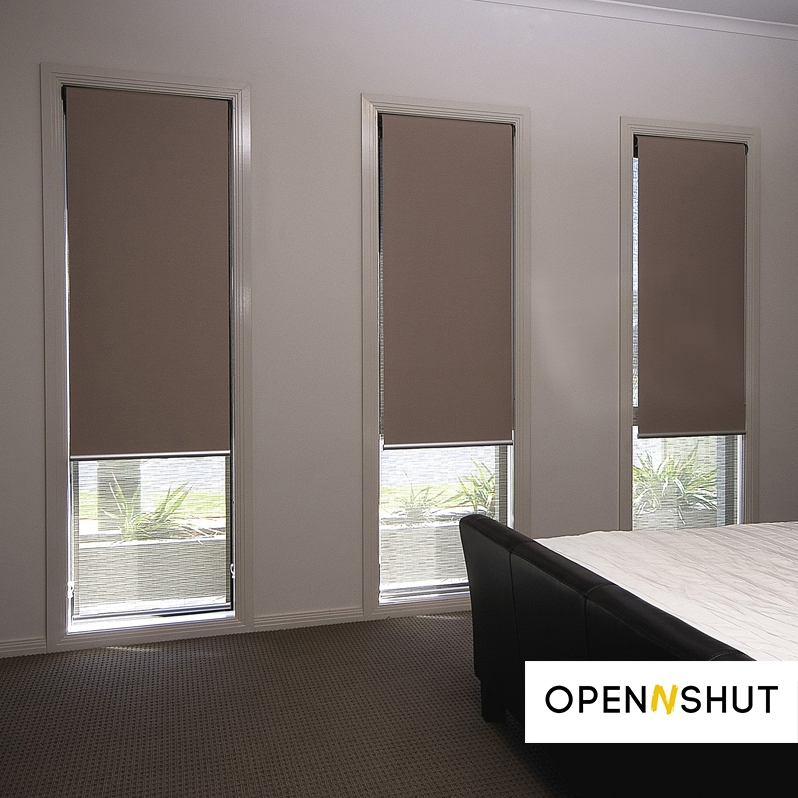 The best custom-made internal roller blinds in Adelaide are from Open N Shut:
We have been styling windows in Adelaide for over 20 years, and we pride ourselves on offering you great quality, five-star service and guaranteed best prices on internal roller blinds.
We also provide products such as roller shutters, outdoor roller blinds, plantation shutters, sheer curtains and security doors from our Adelaide and Perth locations covering much of South and Western Australia for window treatments.
Moreover, all our blinds have child-safe pulleys for your peace of mind.
Contact us today and find out how much you can save with Open N Shut.