When you think about protecting your home and your loved ones, security is of the most important topics. In fact, after the pandemic, burglary rates have been increasing all over Australia, so a popular option for enhancing the security of your home is installing security doors.
However, our customers usually ask if security doors are worth it. In this blog post, we will check the benefits of security doors to help you decide if they are the right choice for your home.
What are Security Doors?
Sliding security doors and security doors are stronger and more secure than regular doors due to their durable materials, such as steel or aluminium. Also, they have high-quality locks and other security features on them. Furthermore, security doors come in different styles, from simple and functional to more decorative. At Open N Shut, we can offer a wide range of styles and colours to suit your house or business design.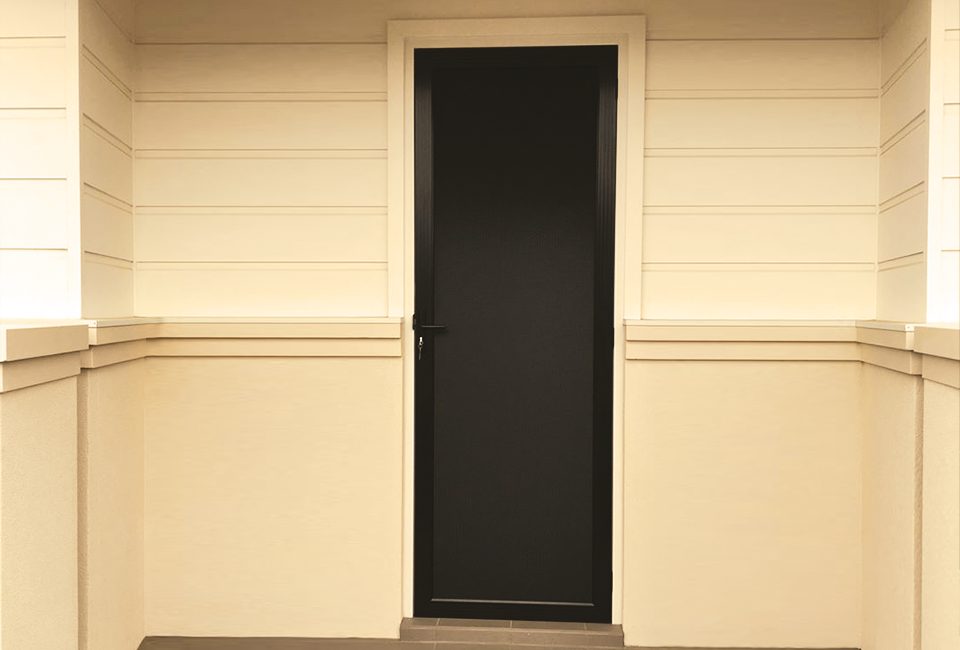 Benefits of Security Doors
Increased Security: The main benefit of security doors is they add an extra layer of security to your property. These types of doors are extremely difficult to break or force open, making it harder for intruders to access your home or commercial property. As a result, this extra security can give you peace of mind and help protect your home and family.
Deterrent to thieves: Furthermore, to provide physical security to your property, modern security screen doors also act as a barrier to potential burglars. If a thief sees a well-built and well-made security door, the potential intruder will think twice before attempting to break in. This is, in fact, a very effective measure when combined with other security measures, such as window roller shutters, an alarm system or security cameras.
Increased Home Value: Did you know that by installing security doors at your property, you can also increase its value? Nowadays, security screen doors are a desirable aspect for many homebuyers, especially in areas with higher crime rates in Adelaide. As a matter of fact, installing crime-safe security doors to your home can make it more attractive to potential buyers and may even help you sell your home faster.
Improve energy efficiency with security screen doors: They can be energy efficient, as security doors help reduce your heating and cooling costs. That is because they're often made with insulated materials which help maintain a consistent temperature inside your home.
Customizable Design: At Open N Shut, all of our security doors come in a variety of styles and designs that could fit the style of your home or business. Actually, you can customize any of our products and choose their colour, hardware, and other features to match your property's style.
Are Security Doors Worth It?
In conclusion, installing security doors is a decision that comes down to your personal needs and priorities. For example, if you live in Adelaide's area with a high crime rate or have had security concerns in the past, modern security doors may be worth the investment for the added protection and peace of mind they provide.
In general, security doors are a great investment for those looking to increase the security and value of their property. As we mentioned before, they provide a wide range of benefits beyond physical security, including energy efficiency and customization options.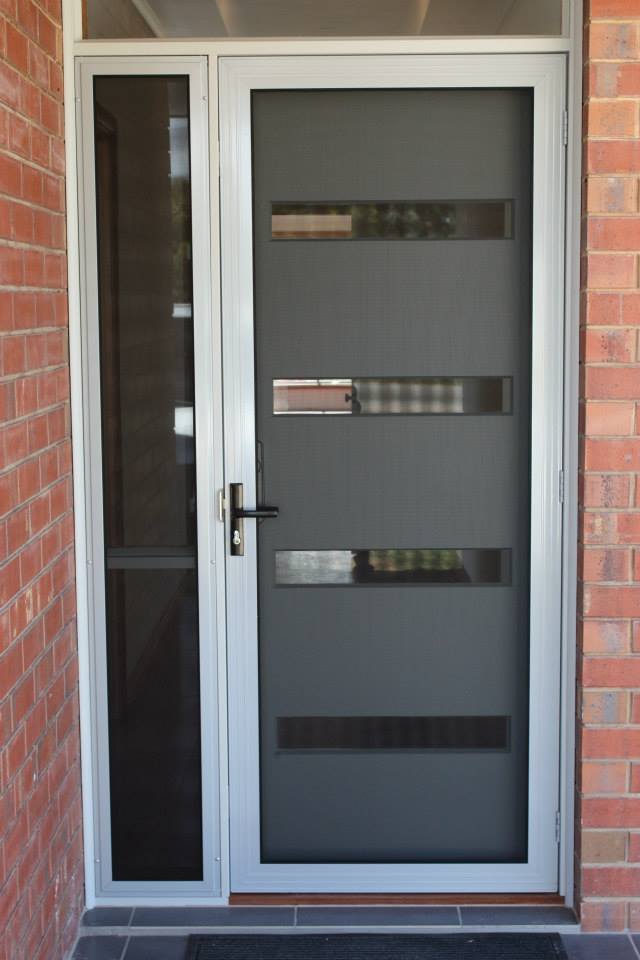 The best security doors in Adelaide are from Open N Shut:
High security, strength, and durability are a tiny part of what we offer at Open N Shut for our security doors. You will be amazed at the stunning designs and decorative patterns available.
As you learnt before, security doors and screens are no longer just functional, and from us, you can choose from a beautiful range of patterns and designs to transform your doors and bolster your security.
Plain or fancy, with full visibility to high privacy and every step between, you are sure to find the security screen, door, or grille that you love, at a price you can afford!
Contact us today and request your FREE in-home measure and quote!