Around this time of the year, at Open N Shut, we receive many enquiries about the best outdoor roller blind to get installed in a home or business. The answer then is always an option depending on your specific needs and budget. 
In this guide, you will find three things to do before buying cafe blinds that will help you make the right decision:
Step 1: Do a bit of research:
The first step is to do a bit of research about the different types and options of outdoor blinds available in the market. For example, it is crucial that you know there are two kinds of blinds: Cafe Blinds and Mesh Blinds. 
Cafe blinds are the ones you will usually see in a restaurant or a cafe when sitting outside. These outdoor cafe blinds are transparent, which means the view is not completely obstructed, and at the same time, they will protect the space against weather elements. 
Mesh blinds are also well-known as outdoor roller blinds. They offer climate protection and extra privacy as they are made from tinted PVC. These are usually used in homes to cover alfresco areas and balconies.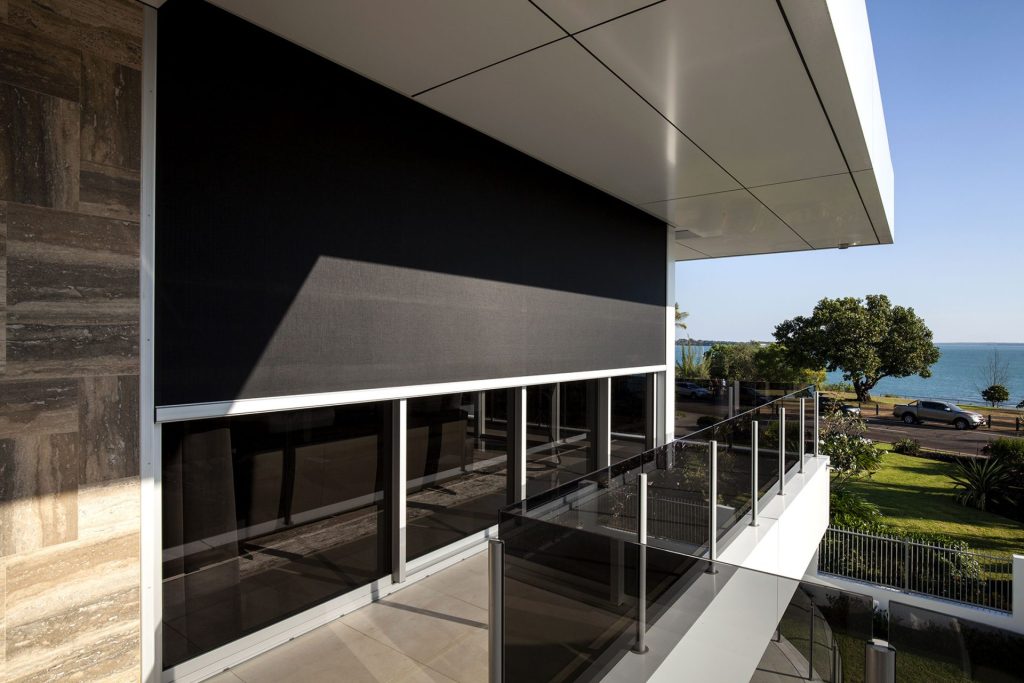 Step 2: Define their purpose:
Due to the different options and types of cafe outdoor blinds available in the market, their dimensions and materials, you should go through the following checklist first to find out what the best option of cafe blinds is, based on your own needs:
Where do you want to install the blinds? Is it for a patio, a balcony or a cafe?
Are you seeking extra protection against weather elements such as UV rays? 
Do you want extra privacy for your family when enjoying the outdoors?
At Open N Shut, our friendly Adelaide and Perth customer service teams will assist you o navigate the range of styles and options you prefer. We offer expert advice on choosing the best alfresco blinds to suit your home or business. 
Step 3. Decide how much you want to spend on your cafe blinds:
The outdoor blinds' price will vary depending on their quantity, material, dimensions and operating system. Just to give you an example, electric exterior blinds are usually more expensive than manual blinds. However, both operating systems offer different benefits, so this is something you need to consider.
Another crucial factor that can affect the outdoor roller blinds price is if you decide to hire a professional company like us, Open N Shut, to do the job for you or if you want to install DIY outdoor blinds on your own. 
Pro Tip:
Last but not least, when choosing the best cafe blinds for your home or business, try to make them match your property design and style because, in the end, this will add extra value to the property.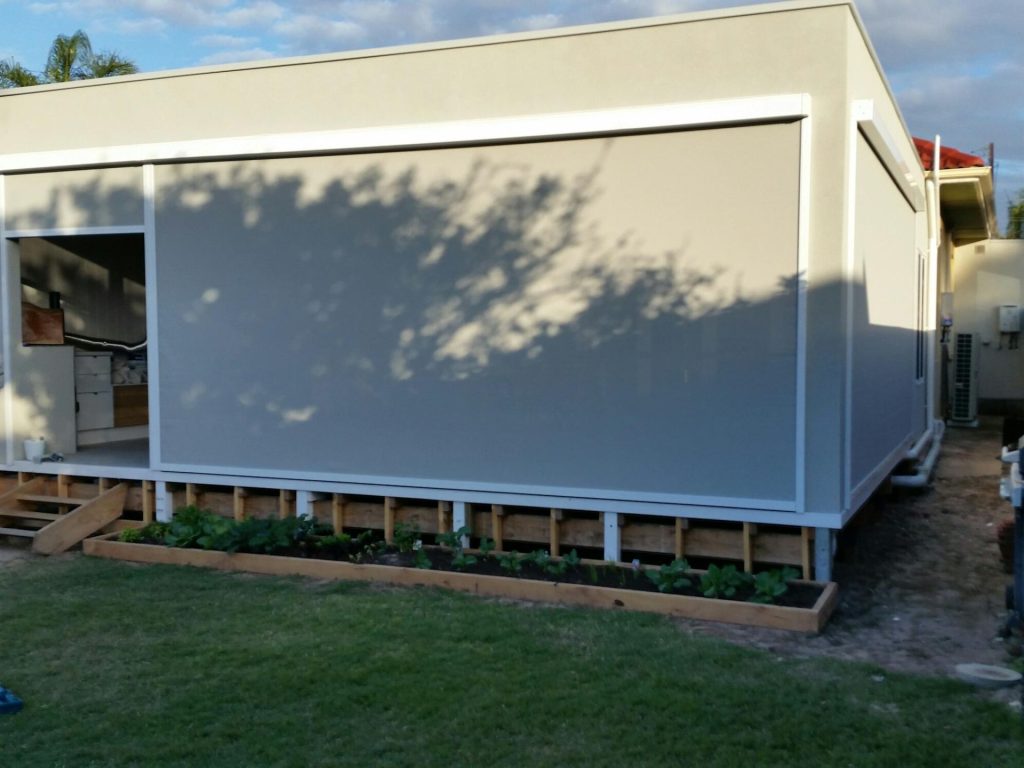 The best Australian-made cafe blinds are from Open N Shut:
Our customers recognize Open N Shut as the number one provider of outdoor blinds in Adelaide and Perth. We have a fantastic Google review rating of 4.8/5 stars! 
Additionally, below are some great features and reasons to choose us:
Smooth process from first contact to installation
Match or beat any real quote
Great choice of styles & designs available
5-Year guarantee on all our outdoor blinds
Fast blind installation
Professional & unbeatable customer service
Having cafe blinds never was this easy! Request your FREE measurement and quote from us today!