As we step into 2024, it's the perfect time to cast a keen eye on the evolving landscape of window coverings. Whether you're a homeowner looking to revamp your living spaces or an interior designer seeking fresh ideas, the world of window treatments has exciting trends in store for you.
From roller shutters to outdoor blinds, plantation shutters to blackout blinds, there's something for everyone. In this blog, we'll delve into the top trends in window coverings and how they can elevate your home's aesthetics and functionality.
Embracing Modernity with Smart Home Integration:
In a rapidly digitizing world, the concept of a smart home has become a practical lifestyle choice. As technology infiltrates every aspect of our lives, it's no surprise that window coverings are getting the "smart" treatment.
Say hello to motorized blinds and shutters that seamlessly integrate with your smart home ecosystem.
Smart Home Technology Revolutionizes Window Coverings:
Imagine having the power to control your window coverings with just a few taps on your smartphone or even by voice commands.
At Open N Shut, we understand the value of convenience and innovation, and that's why we offer a range of motorized blinds and shutters that can be effortlessly controlled through a dedicated app or voice-activated assistants like Alexa and Google Home.
Enhancing Lighting and Privacy Control:
One of the primary benefits of integrating your window coverings with your smart home is the ability to fine-tune lighting and privacy levels.
Need to create a cozy, dark atmosphere for a movie night? Just ask your smart assistant to lower the blackout blinds. Hosting a sunny brunch and want to let in some natural light without getting up from your seat? Adjust your outdoor roller blinds with a simple voice command. It's about convenience, comfort, and creating the ideal ambience for every moment.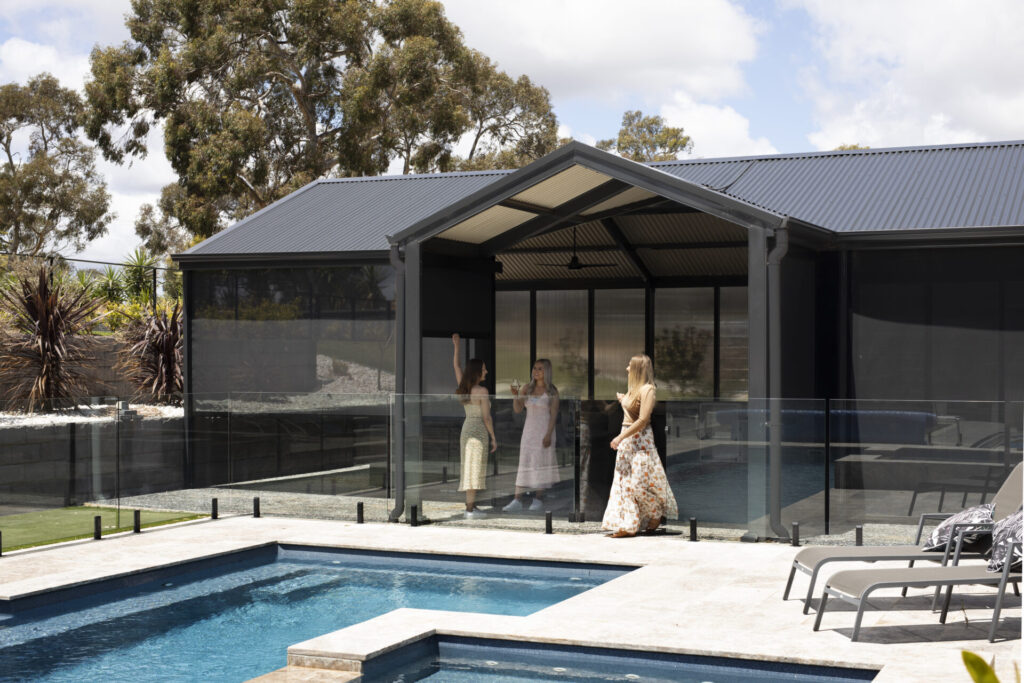 Energy Efficiency Meets Smart Window Coverings:
Another trend is the quest for energy efficiency. With the rising costs of energy, homeowners are looking for ways to make their homes more eco-friendly and cost-effective. This is where smart window coverings play a vital role.
At Open N Shut, we offer a range of energy-efficient options that align with your sustainability goals and reduce your energy bills.
Insulated Window Roller Shutters:
Our insulated roller shutters are designed to provide optimal insulation, keeping your home cool in the scorching summer months and warm during the chilly winters.
These shutters create a barrier against extreme temperatures, saving you money while keeping your home comfortable year-round.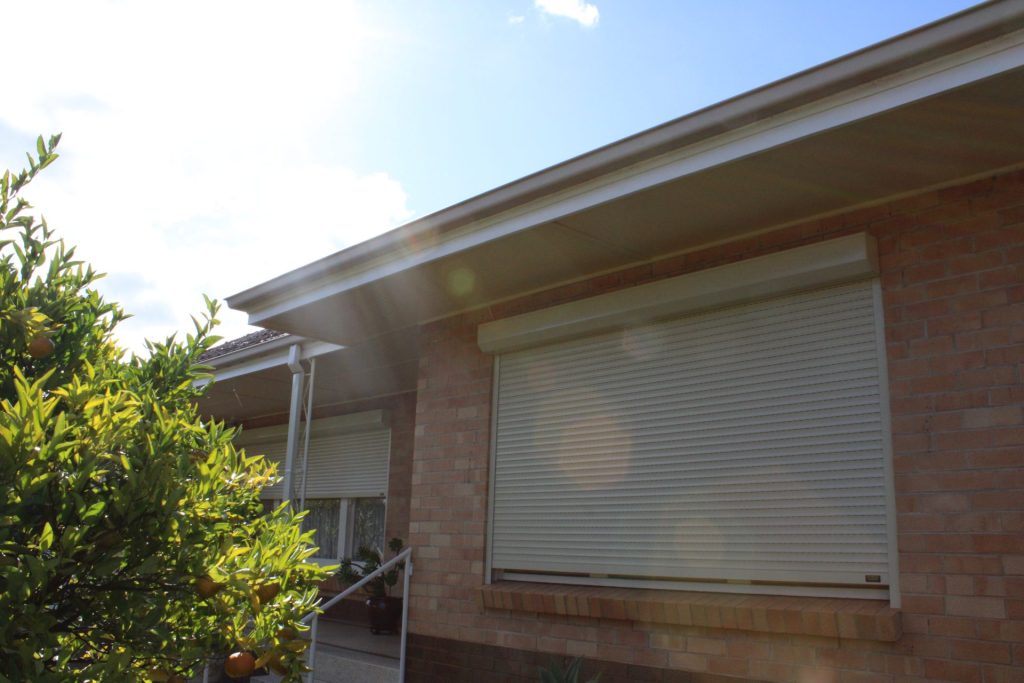 Linking Smart Home Integration with Open N Shut Products:
If the idea of controlling your window coverings with a smartphone app or voice commands intrigues you, you'll love exploring Open N Shut's range of smart window coverings.
Our Roller Shutters come equipped with cutting-edge technology, allowing you to adjust light and privacy levels effortlessly. Moreover, our Plantation Shutters can be integrated into your smart home ecosystem for precise control.
Embracing Nature with Natural Materials:
In an era marked by a desire to reconnect with the natural world, interior design trends are following suit. The use of natural materials in window coverings is a testament to our yearning for a more organic, harmonious living environment.
Let's explore this trend and discover how it can enhance your home's aesthetics.
Natural Materials: A Breath of Fresh Air:
Incorporating natural materials into your window coverings is like inviting a breath of fresh air into your living spaces. Bamboo and wood, in particular, are gaining prominence as materials of choice for homeowners and designers alike. These materials not only add warmth and texture to a room but also bring a touch of the outdoors inside.
Wood: Timeless Elegance:
Wooden window coverings have an enduring appeal that transcends trends. From classic wood blinds to the timeless charm of wooden plantation shutters, wood adds warmth and character to any room.
Whether you prefer the rich, dark tones of mahogany or the light and airy feel of maple, wood window coverings are a versatile choice for homeowners seeking a natural look.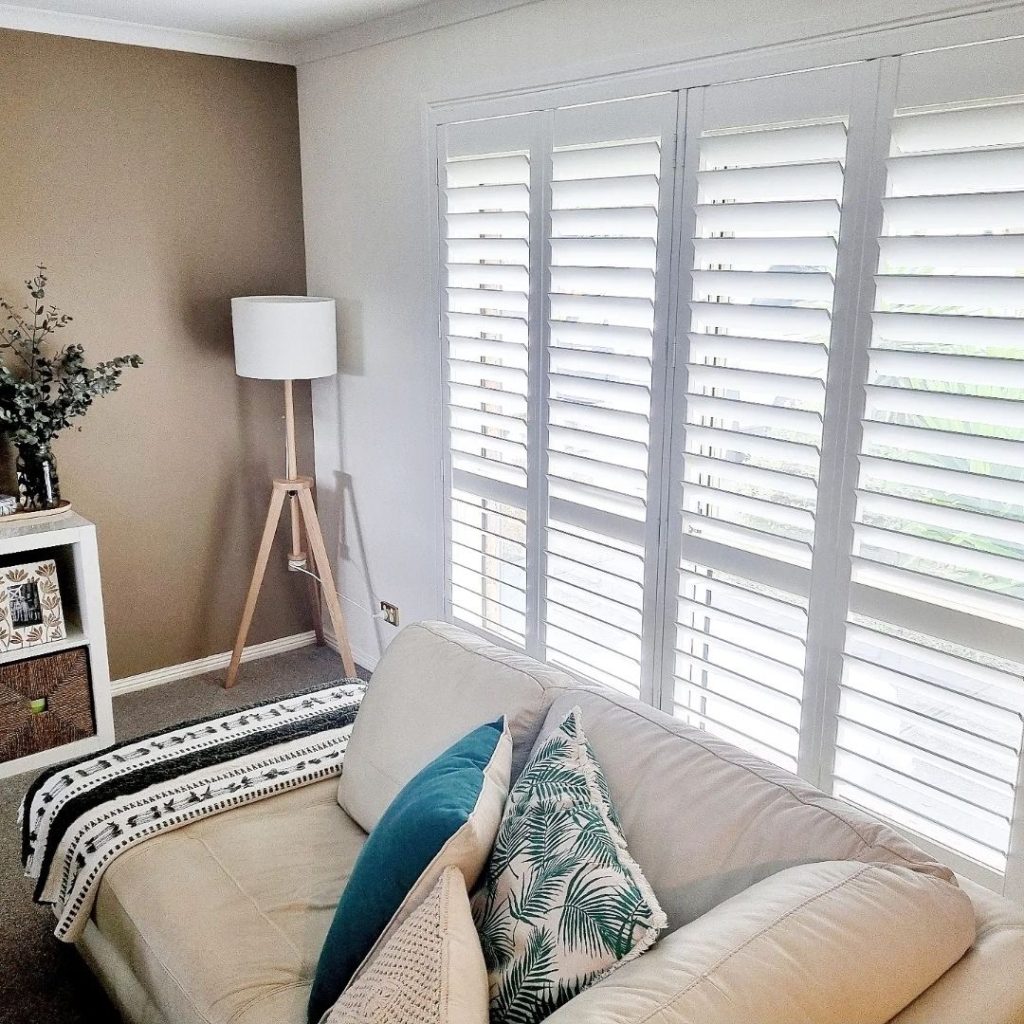 Sustainability and Eco-Friendliness:
In an age where environmental consciousness is paramount, using sustainable materials in your window coverings is a responsible choice.
At Open N Shut, we understand the importance of sustainability, which is why we offer eco-friendly options for our Plantation Shutters. These shutters are not only elegant but also eco-conscious, making them a perfect choice for those who prioritize the planet.
Bringing Nature Indoors with Open N Shut:
If you're inspired by the idea of incorporating natural materials into your window coverings, you'll find a wide range of options at Open N Shut.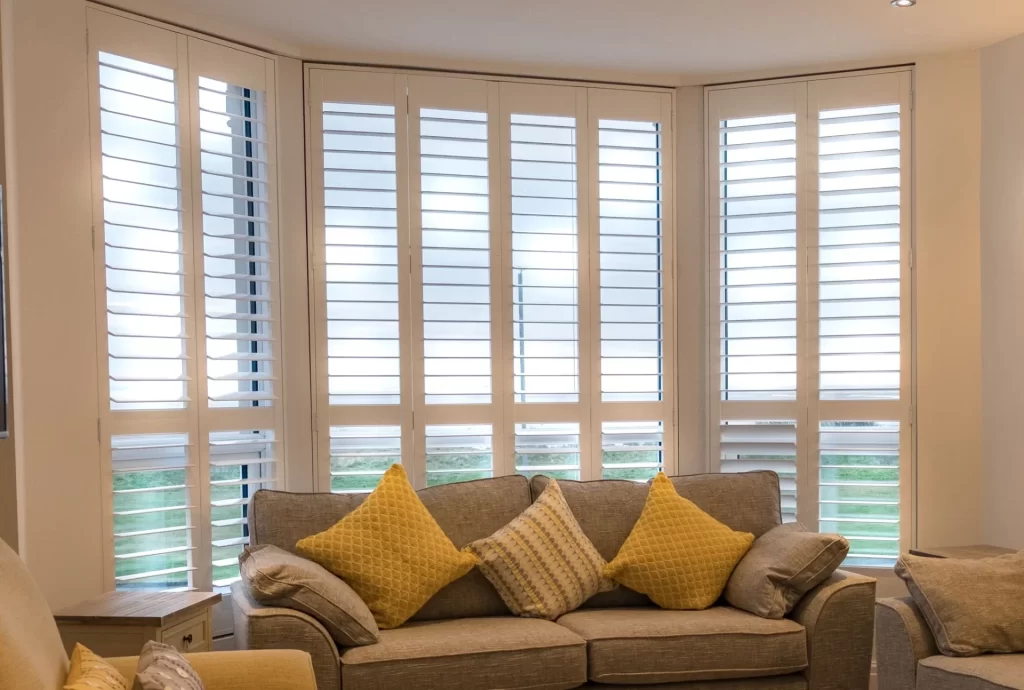 Our Plantation Shutters crafted from sustainable wood are an excellent choice for infusing your home with natural elegance. Whether you opt for rich wood tones or a painted finish to match your decor, these shutters are a statement of style and sustainability.
Making a Statement with Bold Colours and Patterns:
In the interior design world, the power of colour and pattern is a statement. Window coverings offer an exciting canvas to express your personality and style.
Let's dive into the trend of bold colours and patterns in window coverings and how they can transform your living spaces.
Unleash Your Creativity with Bold Colours:
Are you ready to add a pop of personality to your home? Boldly coloured window coverings can do just that. Homeowners in 2024 are embracing vibrant shades to create eye-catching focal points in their rooms.
Bright and Beautiful Roller Shutters:
Roller shutters, once purely functional, have undergone a stunning transformation. You can now find window roller shutters in a rainbow of colours, from striking reds to electric blues.
These colourful additions not only provide excellent light control and insulation but also serve as statement pieces that elevate your room's aesthetics.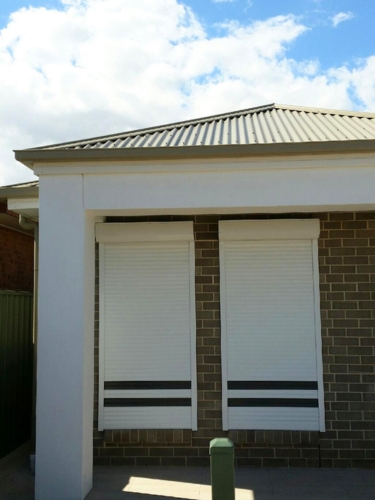 Balance and Coordination:
When working with bold colours and patterns, it's essential to strike a balance. Consider the existing colour scheme and decor in your room.
Use your window coverings to complement and enhance the overall design. For instance, if you have a minimalist room with a neutral palette, bold window coverings can serve as the focal point.
Expressing Style with Open N Shut:
At Open N Shut, we understand the importance of personal style. That's why we offer a wide range of options for homeowners looking to make a statement with their window coverings.
Our Roller Shutters are available in a spectrum of colours to suit your unique preferences. Whether you're drawn to bold and vibrant or subtle and sophisticated, we have the perfect roller shutters for you.
Trends That Speak to You:
Incorporating these top trends in window coverings into your home in 2024 is about more than following fashion. It's about making your living spaces truly yours.
Whether you're embracing smart home technology, bringing the outdoors in with natural materials, or making a bold statement with colours and patterns, your choices reflect your personality and enhance your home's comfort and style.
As you explore these trends, don't forget to consider the specific needs of your space and the functionality you require. And, when you're ready to turn these trends into reality, Open N Shut is here to help you find the perfect window coverings for your home.