Outdoor window blinds are a great addition to any outdoor space, providing benefits like complete privacy, minimizing sunlight, weather protection and more. They can also add extra style to your outdoor area, making it more attractive, comfy and inviting. However, one of the main concerns when planning to get outdoor roller blinds for your property is their cost.
In fact, the cost of outdoor cafe blinds can vary depending on many different factors, including the type of material, size, design, and the company in charge of the installation process.
Before deciding on your blinds, read this blog post and take a closer look at how much outdoor blinds cost, so you can make an informed decision about purchasing them for your outdoor space.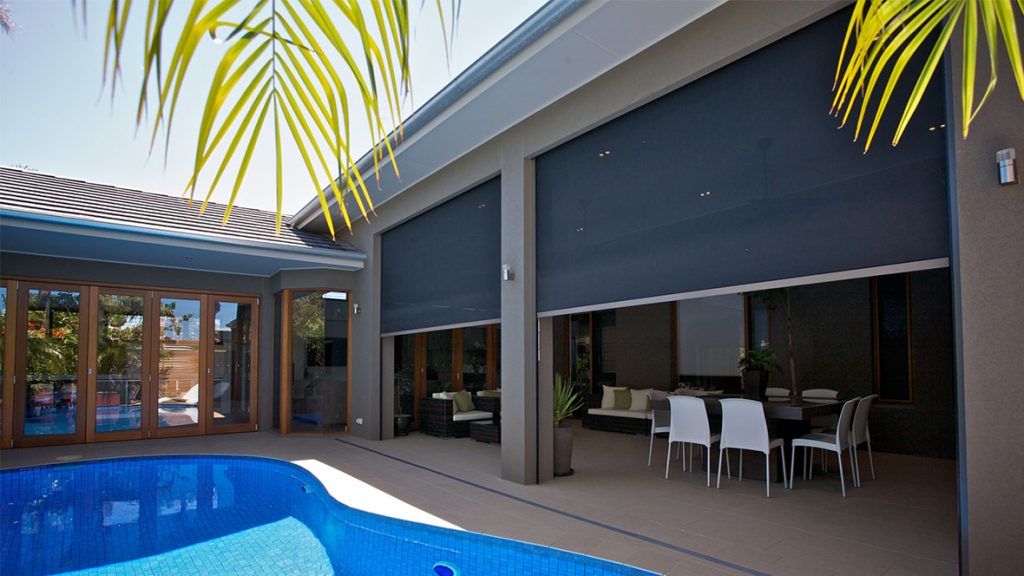 Types of Outdoor Blinds:
Nowadays, there are different types of outdoor window blinds available in Australia that offer unique features and a wide range of prices. Here are some of the most popular types:
Roller Blinds: They are a simple and affordable option for outdoor areas. Outdoor roller blinds are from PVC, mesh or other synthetic materials and come in different colours and designs.
Ziptrak Blinds: They are a more sophisticated type of roller blinds that use a track system to ensure a tight seal against the elements. Ziptrack outdoor blinds are mostly from PVC, mesh or other synthetic materials and offer high security and weatherproof options.
Retractable Outdoor Blinds: They can be rolled up or down depending on your needs. These blinds are usually made from high-quality fabrics like acrylic or canvas and offer a more aesthetic style to your outdoor space.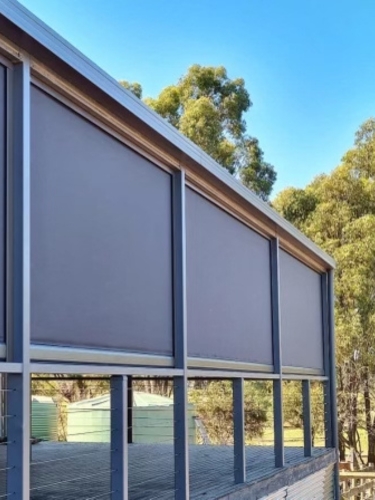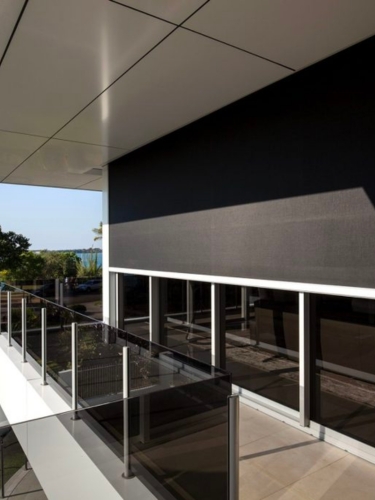 Key Features to Consider When Choosing Outdoor Cafe Blinds:
Whether you're looking to upgrade your patio, deck, or pergola, selecting the right outdoor blinds involves considering several key features. Here's a list to help you make an informed decision:
1. Material:
Common outdoor blind materials include PVC, mesh, canvas, and acrylic. Consider the climate in your area, as well as the level of privacy and UV protection you desire. PVC blinds are excellent for rain protection, while mesh allows airflow and maintains visibility.
2. UV Protection:
One of the primary purposes of outdoor blinds is to shield you from the harsh effects of the sun. Look for blinds that offer high UV protection to create a comfortable and safe outdoor environment. This not only safeguards your skin but also helps prevent fading of furniture and other outdoor elements.
3. Weather Resistance:
Outdoor blinds are exposed to the elements, so choosing weather-resistant materials is crucial. Opt for blinds that are specifically designed to withstand rain, wind, and sunlight without deteriorating or losing their functionality.
4. Operation and Control:
Consider the ease of operation and control options when selecting outdoor blinds. Motorized blinds with remote control or automated systems provide convenient operation, allowing you to adjust the blinds effortlessly. Manual options should be user-friendly and easy to handle.
5. Style and Design:
Outdoor blinds contribute to the overall aesthetic of your outdoor space, so choose a style that complements your home's architecture and your personal preferences. Consider whether you want roller blinds, zip track blinds, or cafe-style blinds. The colour and design should enhance the visual appeal of your outdoor area.
6. Customization:
Every outdoor space is unique, and the flexibility to customize blinds to fit your specific requirements is essential. At Open N Shut, we offer a range of sizes, colours, and styles, allowing you to tailor the blinds to your space.
7. Maintenance Requirements:
Cafe blinds should be easy to clean and maintain. Choose materials that resist mould and mildew, and opt for features such as removable fabric or easy-to-wipe surfaces.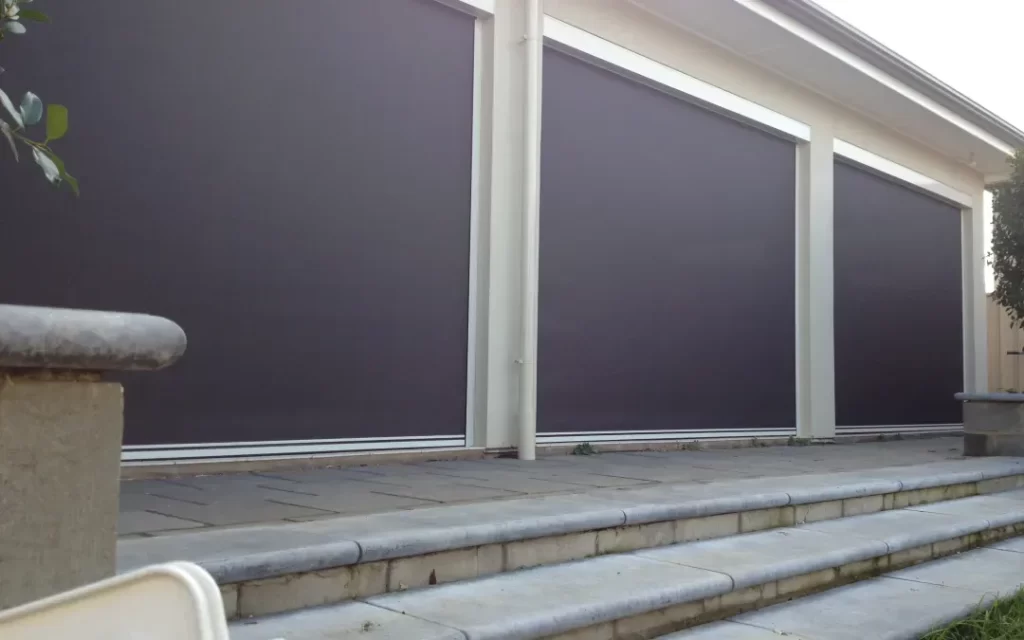 How Much Do Outdoor Blinds Cost Roughly:
The cost of outdoor blinds will vary depending on different factors, including:
Size: The size of the outdoor blinds is an important factor that will impact their cost. As you might assume, larger blinds usually cost more than smaller ones.
Material: Synthetic materials like PVC or mesh are usually less expensive than higher-quality fabrics like acrylic or canvas.
Design: Their design will also impact their cost. For example, a simple roller outdoor blind will be less expensive than a ziptrak or retractable blind.
Mechanism: An automated outdoor blind will be more expensive than a cafe blind with a basic rope and pulley.
Installation: Getting the outdoor window blinds from a professional company like us, will cost more than a DIY installation. However, hiring us will ensure that your cafe blinds will last longer and be a better fit.

Get a FREE measure and quote with Open N Shut!
Final Price Of Patio Blinds:
Undeniably, bistro blinds are a great addition to any outdoor space for your home or business, offering extra style and functionality. As mentioned before, the cost of outdoor cafe blinds will depend on several factors, including size, material, design, mechanism and installation. However, it is fair to say that they are generally an affordable option for most homeowners.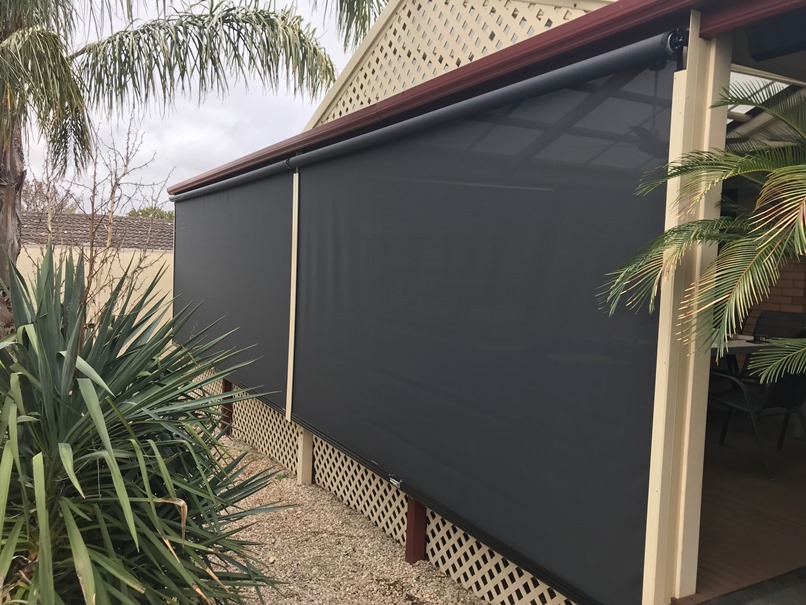 The best Ziptrack, Cafe Blinds and Outdoor Blinds Adelaide & Perth are from Open N Shut:
At Open N Shut, we provide the best quality outdoor blinds in South Australia. From our local workshop, we service all areas throughout metropolitan Adelaide and regional South Australia.
Moreover, we offer different options of outdoor blinds in Adelaide and Perth in various modern or traditional styles to suit any home or business.
Last but not least, we will help you find the perfect outdoor blind to enhance your outdoor space and enjoy your time outside in comfort and style. We offer a FREE in-home consultation and quote, just let us know how we can help!