At Open'N'Shut, we understand the significance of window coverings in creating the perfect kitchen environment. The right window coverings can improve privacy, control lighting, and enhance the overall ambience while cooking. That's why we offer a range of products, including Roller Shutters, Roller Blinds, Blackout Blinds, and Plantation Shutters, to provide stylish and functional solutions for your kitchen windows.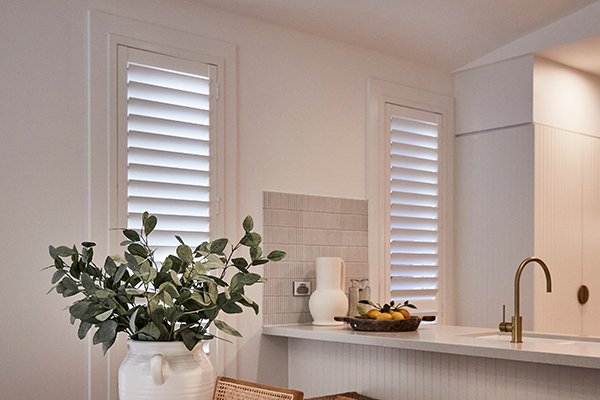 Natural Light and Cooking Comfort
In a kitchen, natural light is essential for creating a welcoming and comfortable atmosphere. Our Roller Blinds and Plantation Shutters allow you to adjust the amount of sunlight coming in, giving you control over the lighting in your culinary space. This flexibility ensures a pleasant cooking experience, whether you prefer a bright and vibrant setting or a more subdued ambience.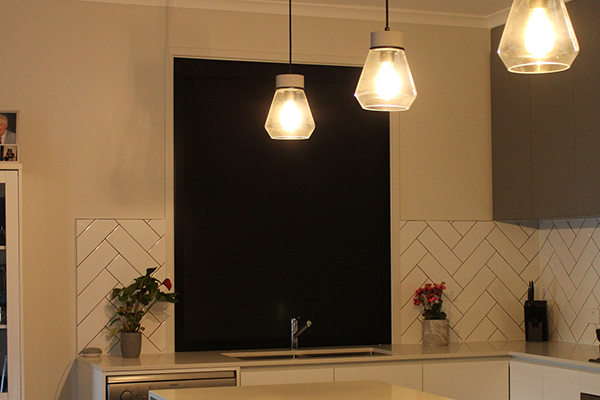 Privacy is crucial in a kitchen, especially in homes with close neighbours. Our Roller Shutters and Blackout Blinds not only offer privacy but also add a touch of style to your kitchen space. With sleek design options and modern aesthetics, these window coverings blend seamlessly with your decor while ensuring that your kitchen remains a private haven.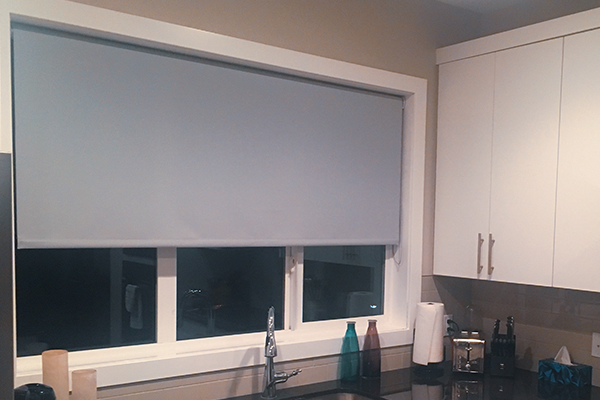 Temperature Control and Energy Efficiency
Window coverings play a significant role in temperature control and energy efficiency in your kitchen. Our Plantation Shutters, with their insulating properties, help regulate the temperature while you cook, keeping your kitchen comfortable. By reducing heat transfer, they also contribute to energy savings, ensuring that your culinary haven is both efficient and cost-effective.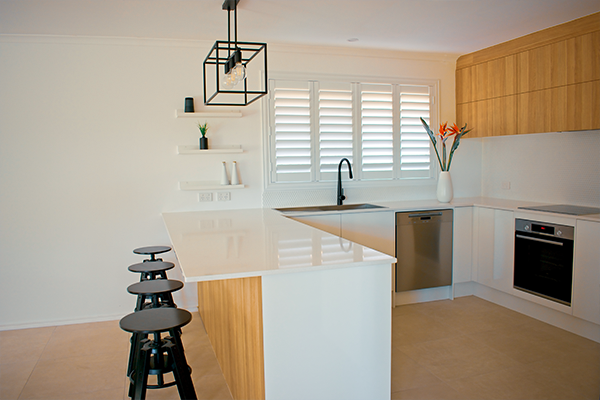 Easy Maintenance and Cleanliness
In a kitchen, cleanliness and easy maintenance are essential. Our Roller Blinds, and Plantation Shutters are designed with practicality in mind. These window coverings are easy to clean and maintain, making them a perfect fit for your busy cooking space. Simply wipe away any spills or stains, and they'll look as good as new, even after prolonged use.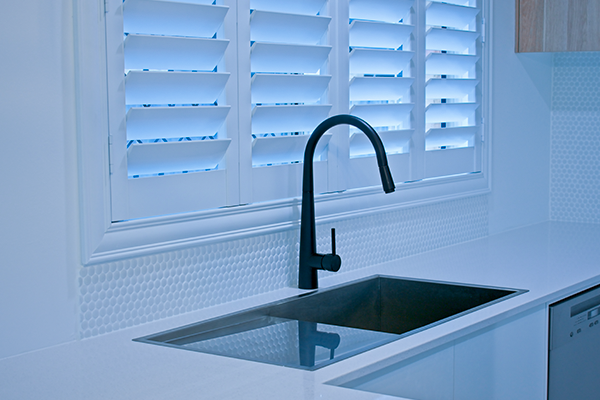 Customization and Coordination
We believe that window coverings should not only serve a practical purpose but also align with your kitchen decor and personal preferences. Our products can be customized to fit different kitchen window sizes and styles, ensuring a perfect match with your design vision. Coordinate your window coverings with your existing kitchen elements to create a harmonious and stylish culinary space.
Selecting the Perfect Window Coverings for Your Kitchen
When choosing window coverings for your kitchen, consider factors such as lighting needs, privacy requirements, temperature control, and style preferences. Our knowledgeable experts are ready to assist you in making the best choices for your kitchen windows. Contact us for personalized recommendations that align with your specific needs and transform your cooking space into a functional and stylish haven.
Enhancing your culinary space starts with the right kitchen window coverings. At Open'N'Shut, we offer a wide range of solutions, including Roller Shutters, Roller Blinds, Blackout Blinds, and Plantation Shutters, to meet your needs and elevate your kitchen's functionality and style. Embrace comfortable lighting, privacy, temperature control, and easy maintenance with our top-quality products. Visit our website or contact us today to explore our offerings and transform your kitchen into the cooking oasis you deserve. Trust Open'N'Shut for quality, affordability, and unmatched customer satisfaction. Cook with confidence and style!