Open N Shut: Experience the Magic of Midnight Blinds
At Open N Shut, we understand the importance of a good night's sleep, and our Midnight Blinds can create the perfect sleep environment for you.
As a leading provider of high-quality window treatments in Australia, we take pride in offering a diverse range of blinds that cover your needs and preferences, among our popular offerings is the Midnight Blinds, which provide complete darkness and tranquillity in your bedroom.
Midnight Blinds, also known as blackout blinds, have a unique fabric that effectively blocks out 100% of external light. This feature makes them the ideal choice for those sensitive to light, who work night shifts or simply desire a completely dark room for a restful sleep.
Our Midnight Blinds not only ensure darkness but also offer additional benefits such as noise reduction and insulation, making them a valuable addition to any home.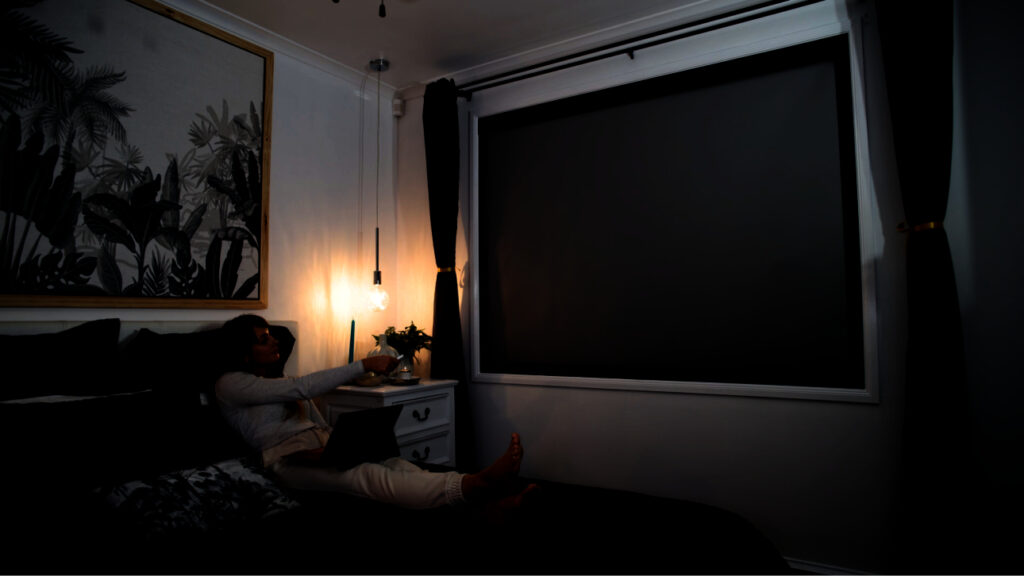 At Open N Shut, we believe in providing our customers with the perfect blend of functionality and style. Our Midnight Blinds come in a variety of colours, patterns, and materials to complement the aesthetics of your bedroom.
Whether you prefer a sleek and modern design or a classic and timeless look, our team of experts will help you select the perfect blinds to suit your taste and requirements.
The best window treatments in Adelaide at great prices are from Open N Shut:
In addition, Open N Shut offers an extensive range of window treatments, including plantation shutters, external plantation shutters, roller blinds, bistro blinds, and cafe blinds. Our commitment to excellence and attention to detail ensures that our products not only enhance the beauty of your home but also provide the necessary security and protection.
To learn more about our Midnight Blinds visit our blackout blinds page or contact us today. Our team of professionals will help you achieve the perfect balance of style, comfort, and functionality for your home. Experience the magic of a peaceful night's sleep with Midnight Blinds from Open N Shut.