In this comprehensive guide, we will dive into the innovative world of battery-operated roller shutters and how they can revolutionize your space.
Open N Shut's unwavering commitment to quality, affordability, and customer satisfaction makes us the go-to choice for savvy consumers like you. Discover how our range of battery-operated roller shutters can transform your property, all while keeping your style and security intact.
The Open N Shut Difference:
Welcome to Open N Shut, your trusted partner in window roller shutters. If you are looking to enhance the style, security, and functionality of your home or commercial property, you are in the right place.
At Open N Shut, we take pride in delivering value and assurance to homeowners and businesses seeking top-notch window treatments. Our mission is clear: to provide you with premium roller shutters that not only add style and security to your property but also enhance its functionality. Our reputation for excellent service speaks for itself, and we're here to guide you through the world of battery-operated roller shutters.
Features of Battery-Operated Roller Shutters:
Effortless Setup

: Every roller shutter comes with the standard E-Port controller, wall plate, and charger for easy installation.

No Electrician Required

: These roller shutters operate on low voltage, eliminating the need for an electrician to set them up.

Cutting-Edge Battery Technology

: These shutters feature advanced Lithium-Ion batteries, ensuring reliable and long-lasting power.

Independence from Mains Power

: Roller shutters are not reliant on mains power, providing continuous functionality even during power outages.

Swift Operation

: Enjoy a nominal speed of 16 revolutions per minute (16 rpm) for quick and efficient shutter movement.

Cost-Effective Installation

: Installation is cost-effective and straightforward, making it accessible.

Clean Aesthetics

: Unlike traditional winders and straps, these roller shutters have no exposed tape, ensuring a neat and tidy appearance.

Upgrade Options

: You can enhance your roller shutter experience with the option to add an RF controller, either a single-channel or nine-channel RF remote.

Centralized Control

: Manage multiple roller shutters easily, as they can all be operated by a single controller.

Convenient Charging

: Charging the batteries is a hassle-free and convenient process.

Complete Package

: Each roller shutter package includes the E-Port controller, wall plate, and charger for convenience.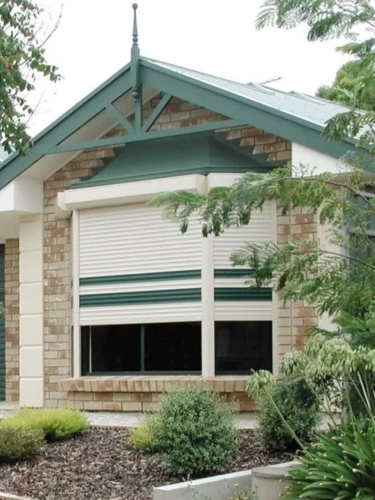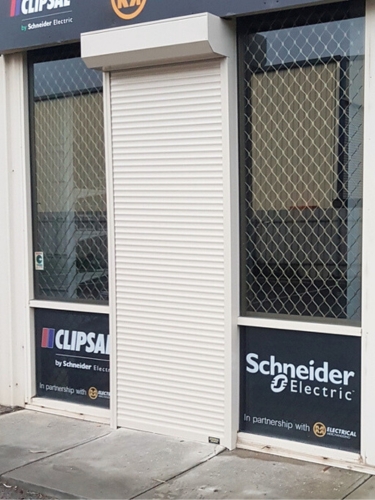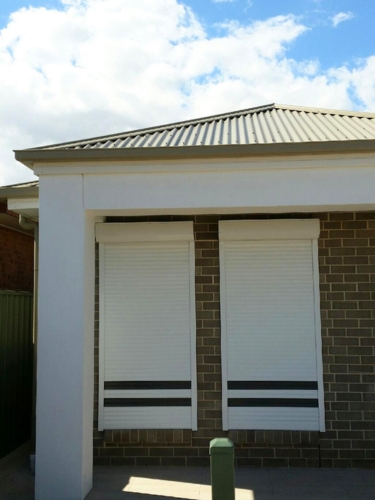 The Advantages of Battery-Operated Roller Shutters:
Battery-operated roller shutters, a cutting-edge solution for modern living, offer numerous advantages: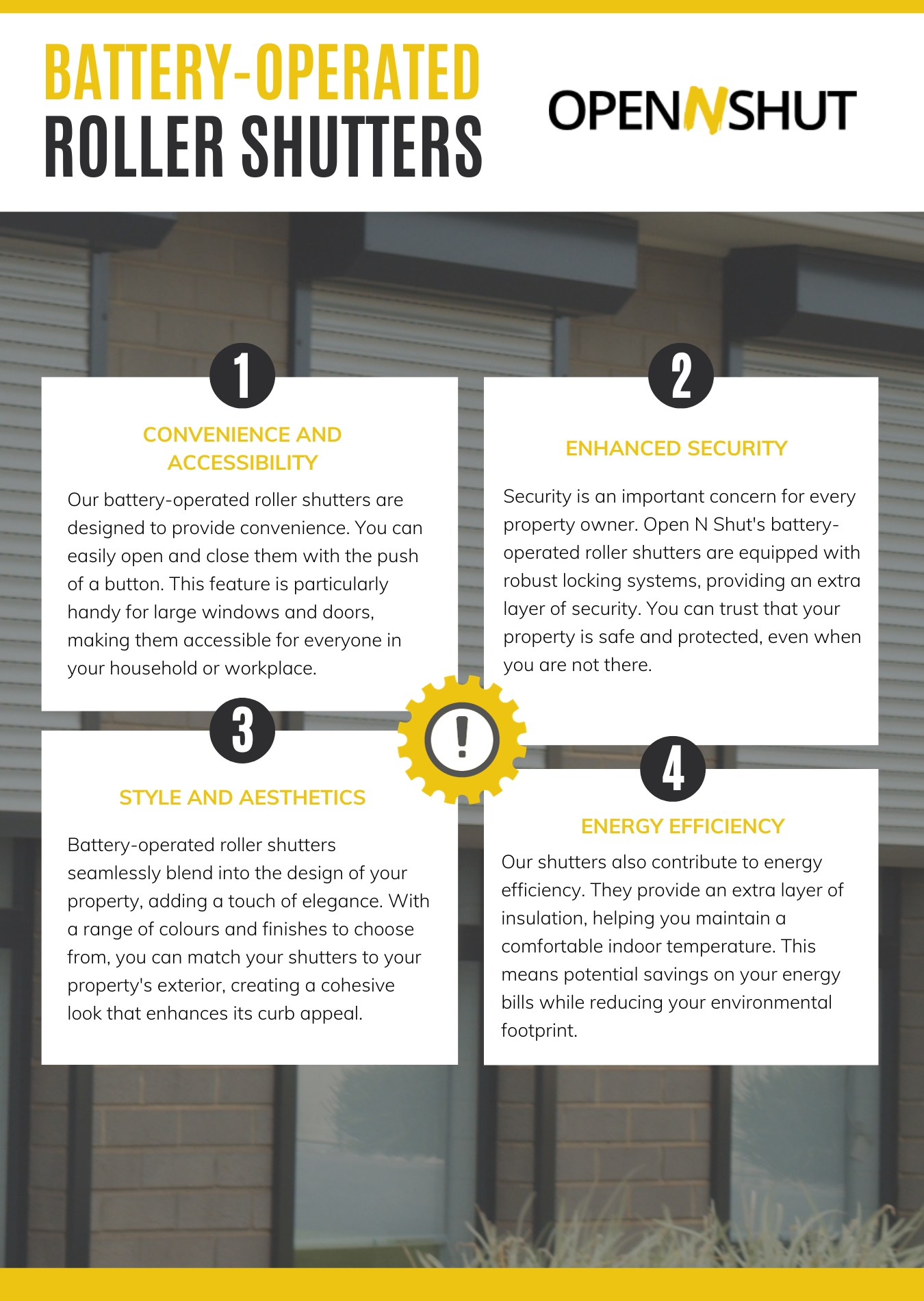 The Open N Shut Battery-Operated Roller Shutters Range:
Our extensive range of battery-operated roller shutters ensures you find the perfect fit for your needs. Here are some of our most popular options:
Residential Roller Shutters:
For homeowners seeking added security and style, our residential battery-operated roller shutters are a game-changer. They are custom-designed to complement your home's aesthetics and are available in various colours and sizes.
Commercial Roller Shutters:
Businesses can benefit from the added security and ease of use offered by our commercial roller shutters. Furthermore, protect your valuable assets and enhance your property with our sleek and reliable designs.
Industrial Roller Shutters:
For larger, industrial spaces, Open N Shut offers industrial electric and battery-operated roller shutters. These are an affordable option to withstand heavy usage and harsh weather conditions, ensuring the protection of your assets.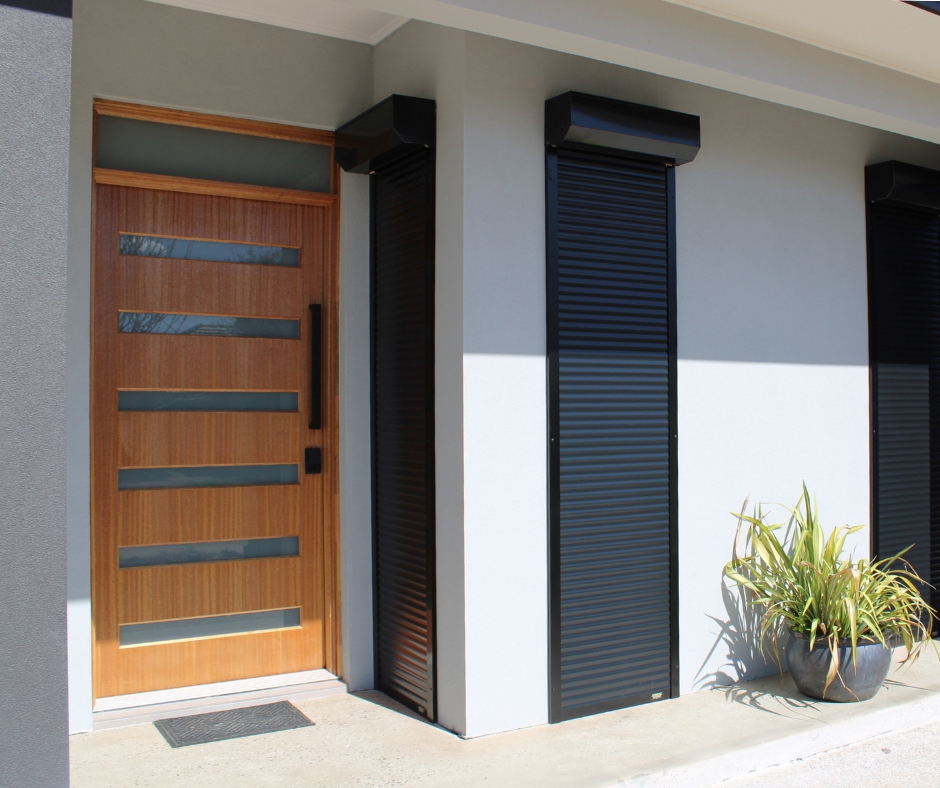 Why Choose Open N Shut?
• Quality Assurance:
Open N Shut is committed to delivering top-quality roller shutters. Our products are built to last, using durable materials that can withstand the test of time. You can trust in the longevity of our roller shutters.
• Affordable Excellence:
We understand the importance of affordability. Our competitive pricing ensures that you get the best value for your investment. Don't compromise on quality or style when you can have it all with Open N Shut.
• Expert Installation:
To ensure that our window roller shutters perform at their best, we offer expert installation services. Our team of skilled professionals will install your battery-operated roller shutters with precision and care, so you can enjoy their benefits from day one.
• Customer Satisfaction Guaranteed:
At Open N Shut, your satisfaction is our top priority. We take pride in our exceptional customer service and support. We are always here to assist you, answer your questions, and address any concerns you may have.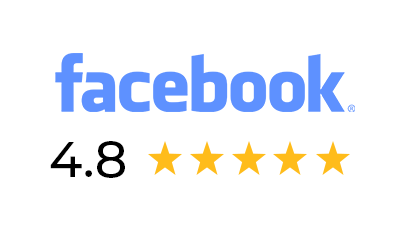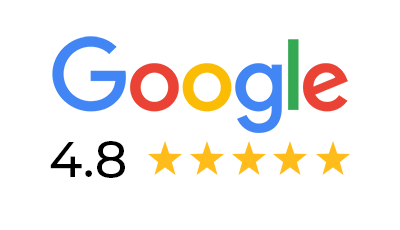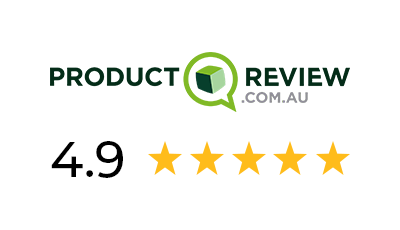 The Best Battery Operated Roller Shutters are from Open N Shut
In conclusion, Open N Shut's battery-operated roller shutters are a winning combination of style, security, and functionality. Whether you're a homeowner or a business owner, our range of roller shutters is tailored to meet your needs. The advantages of convenience, enhanced security, style, and energy efficiency make them an excellent investment.
When you choose Open N Shut, you're not just getting top-quality roller shutters; you're also partnering with a brand that values your satisfaction and offers affordability without compromise. Contact us today, and let us help you transform your property with our battery-operated roller shutters. Don't settle for less – choose Open'N'Shut and experience the difference.
If you have any questions or are ready to make a decision, don't hesitate to get in touch with our team. We are here to assist you and ensure you get the best roller shutters for your property. Your satisfaction is our mission, and we look forward to serving you soon!
GET IN TOUCH WITH US TODAY AND FIND OUT HOW MUCH YOU CAN SAVE WITH OPEN N SHUT