At Open'N'Shut, we understand the importance of creating the perfect ambience in your dining room. Window coverings play a vital role in enhancing the overall atmosphere, making it inviting and comfortable for your dining experience. With our range of versatile solutions such as Roller Shutters, Roller Blinds, Blackout Blinds, Sheer Curtains and Plantation Shutters, you can elevate your dining room and transform it into a stylish haven.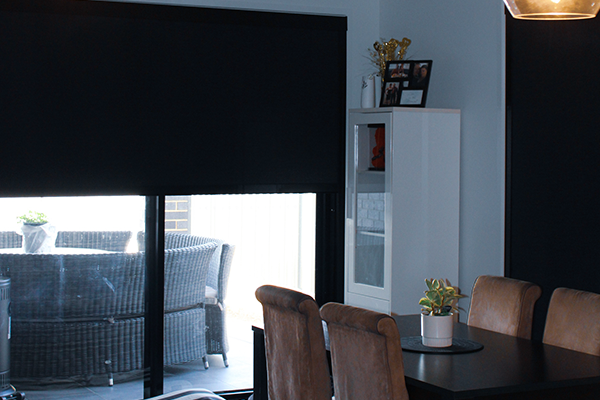 Natural Light and Dining Atmosphere
In a dining room, natural light sets the stage for a memorable dining experience. Our Roller Blinds and Plantation Shutters offer adjustable light control, ensuring the perfect balance between daylight and a cozy ambience. Embrace the joy of natural light while creating an inviting atmosphere for your family and guests.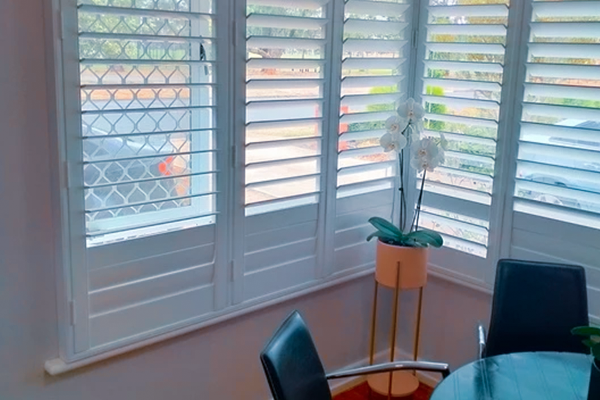 Privacy and aesthetics are crucial elements in a dining room. Our Roller Shutters and Blackout Blinds provide the ideal amalgamation of privacy and elegance. Enjoy intimate family meals or host lavish dinner parties with confidence, knowing your dining space is shielded from prying eyes, all while exuding an air of sophistication and style.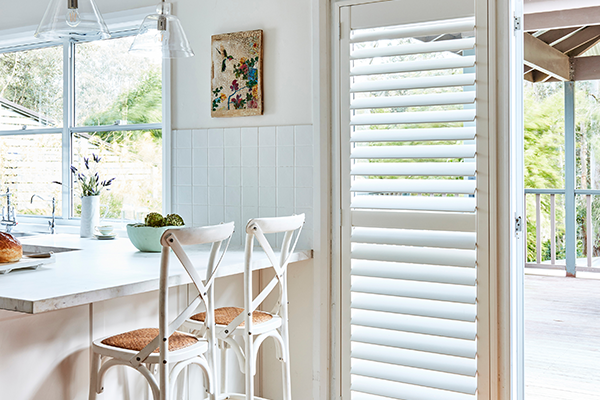 Temperature Comfort and Energy Efficiency
Creating a comfortable dining environment goes beyond just the ambience. Our window coverings contribute to temperature control and energy efficiency. The insulating properties of Plantation Shutters assist in maintaining a pleasant temperature during meals, ensuring that your family and guests dine in comfort while also reducing energy consumption.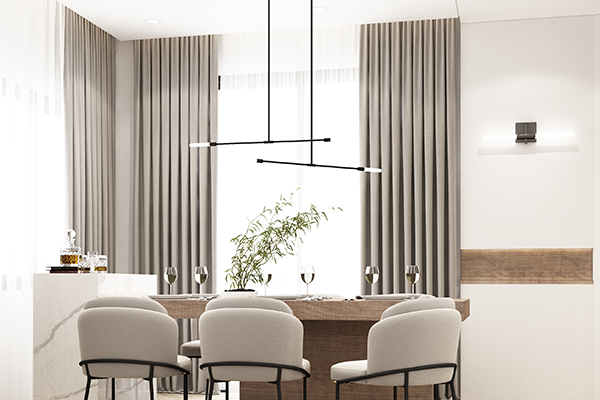 Easy Maintenance and Cleanliness
Maintaining a clean and tidy dining room is crucial for an enjoyable dining experience. Our Sheer Curtains and Plantation Shutters are designed for easy maintenance. Simply wipe away any spills or stains, and your window coverings will look as good as new, enhancing the cleanliness and hygienic environment of your dining area.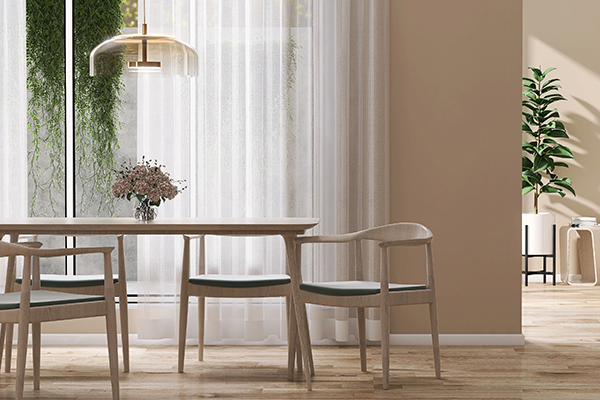 Unique Touch and Interior Consistency
We believe in providing you with options that perfectly match your dining room's decor and style. Our window coverings can be customized to fit different window sizes and designs, ensuring a seamless integration with your existing aesthetics. Personalize your dining room and create a cohesive look that truly reflects your unique taste.
Selecting the Ideal Window Coverings for Your Dining Room
When selecting window coverings for your dining room, consider your preferences for natural light, privacy, temperature control, maintenance, and style. For expert guidance tailored to your specific needs, consult with our team of specialists. We are here to help you make the right choices that enhance your dining room and optimize your dining experience.
Enhance your dining experience with the right window coverings from Open'N'Shut . Our range of Roller Shutters, Roller Blinds, Blackout Blinds, Sheer Curtains and Plantation Shutters offers versatile solutions to elevate your dining room. Embrace the perfect balance of natural light, privacy, temperature comfort, and easy maintenance. Visit our website or reach out to our experts today to explore our offerings and transform your dining room into a stylish and inviting space for delightful meals and cherished memories. Trust Open'N'Shut for quality window coverings that combine affordability, style, and customer satisfaction. Elevate your dining experience now!