A rumpus room is more than just another space in your home. It's a place where entertainment meets comfort, where family and friends gather to have a good time, and where hobbies and passions are celebrated. Whether you're a teenager looking for the ultimate gaming den, a family with young children in need of a play haven, or a senior seeking a cozy retreat, designing the perfect rumpus room requires thoughtful planning and creativity.
In this comprehensive guide, we'll explore a wide range of rumpus room ideas and inspirations, tailored to different demographics, room types, and uses. From comfortable seating to high-quality sound systems, from gaming tables to home theatres, we'll delve into the elements that can transform your rumpus room into a haven of entertainment and relaxation.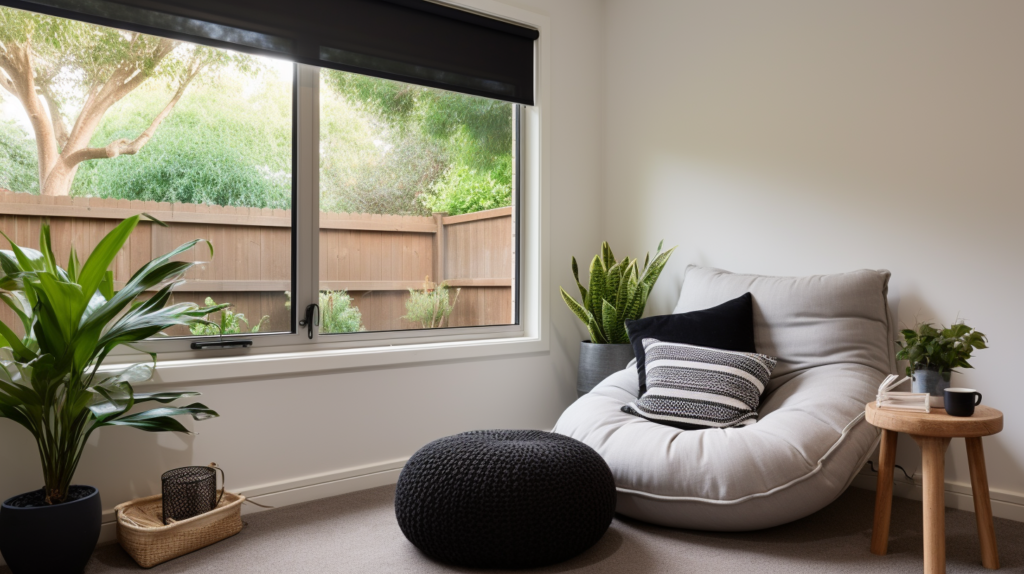 Entertainment for All Ages:
Teenagers' Delight:
For teenagers, the rumpus room is the epicentre of fun. To create a space that resonates with their interests, consider these elements:
Comfortable Seating: Teenagers love to lounge and socialize. Plush couches, bean bags, or reclining chairs provide the perfect setting for movie marathons and gaming sessions.
Mood Lighting: Set the right ambience with dimmable lights or LED strips behind entertainment units. Create a cozy, inviting atmosphere that's perfect for late-night gaming.
Personal Decor: Let teenagers express their personalities with posters, artwork, and personal decor. It's a chance to showcase their interests and passions.
Gaming Equipment: Incorporate gaming consoles, a high-quality sound system, and a large-screen television to create the ultimate gaming setup.
Snacks: Teenagers always have an appetite. A designated snack corner or a mini fridge stocked with their favourite treats is a must.
Family-Friendly Fun:
For families with young children, the rumpus room can be a haven of laughter and play:
Soft Play Area: Designate a section of the room as a soft play area with colourful mats and age-appropriate toys.
Games and Movies: Stock up on family-friendly board games and movies for quality bonding time.
Ample Lighting: Ensure the room is well-lit to create a safe and inviting space for children to play.
Senior Serenity:
For seniors seeking a peaceful retreat, consider these elements:
Comfortable Seating: Invest in comfortable and supportive seating, making it easy to relax and unwind.
Non-Slip Floors: Choose non-slip flooring options for safety, and consider area rugs for extra comfort.
Ample Lighting: Ensure there's plenty of light for reading, crafting, or simply enjoying a peaceful atmosphere.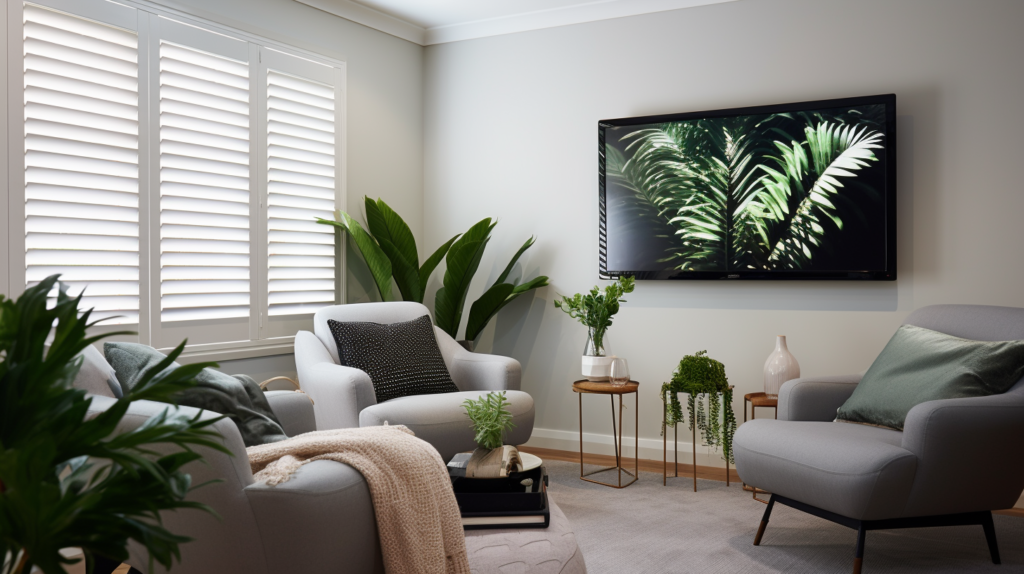 Tailoring by Room Type:
Basement Rumpus Room Ideas:
Transforming a basement into a rumpus room can be a creative challenge. Here's how to make it feel inviting:
Cosy Lighting: Use warm and inviting lighting to eliminate that basement feel and create a welcoming atmosphere.
Decor Elements: Incorporate decor elements like artwork, rugs, and curtains to add warmth and personality.
Attic Rumpus Room Ideas:
An attic rumpus room has its unique charm. Here's how to make the most of it:
Maximizing Natural Light: Leverage skylights or large windows to flood the space with natural light and create an airy environment.
Whimsical Decor: Add a touch of whimsy with creative decor elements that make the space feel magical and inviting.
Outdoor Rumpus Room Ideas:
Taking your rumpus room outdoors? Consider these elements:
Weather-Resistant Furniture: Invest in weather-resistant furniture to ensure durability and comfort.
Versatile Lighting: Use outdoor lighting that can adapt to both daytime and nighttime use, creating a flexible entertainment space.
Heat Sources: Extend your outdoor rumpus room's usability by adding fire pits or outdoor heaters for chilly evenings.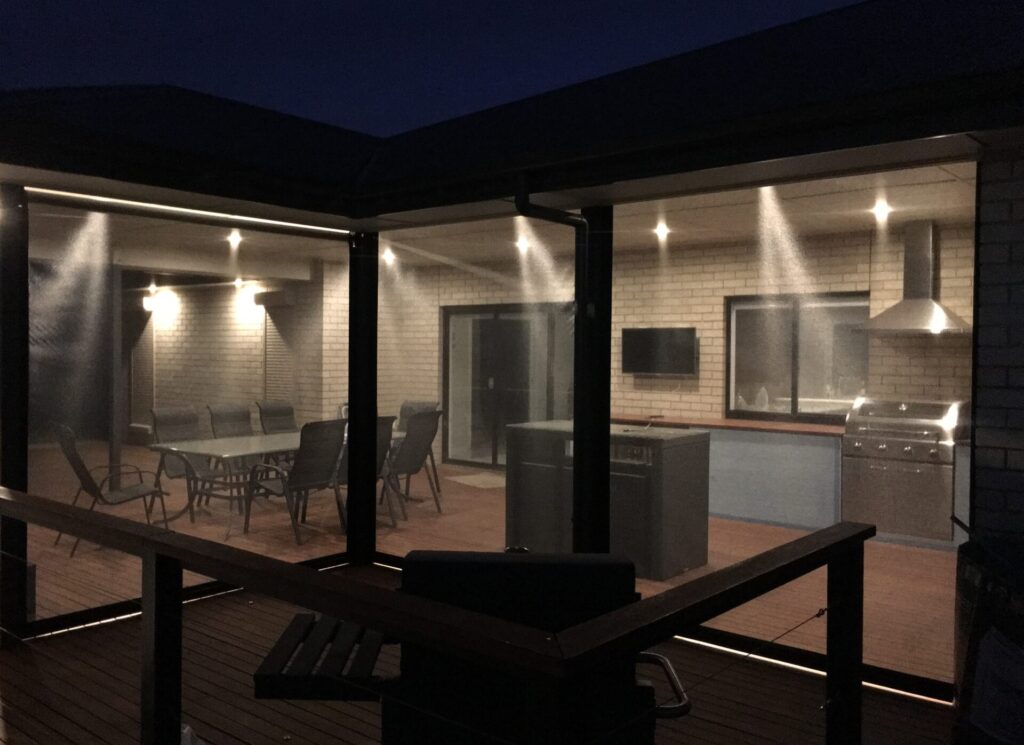 Customizing by Use:
Game Room Rumpus Room Ideas:
If your rumpus room is dedicated to gaming, here's what you need:
Gaming Tables: Introduce game tables like pool, foosball, or ping pong to encourage friendly competition.
Ample Seating: Ensure there's enough seating for extended gaming sessions, keeping comfort in mind.
Good Lighting: Install bright lighting for precision gaming, and consider adjustable options for different moods.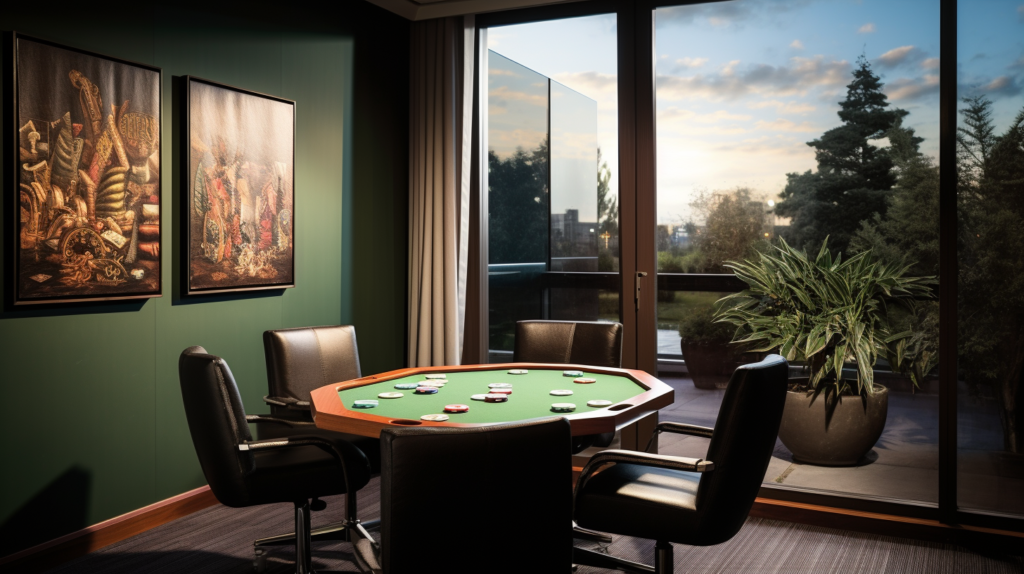 Media Room Rumpus Room Ideas:
For a cinematic experience, your rumpus room can become a home theatre:
Soundproofing: Invest in soundproofing to block out external noise and create an immersive audio experience.
Comfortable Seating: Choose comfortable seating with reclining options for movie nights that rival the cinema.
State-of-the-Art Entertainment: Create a state-of-the-art entertainment system with a large screen and surround sound.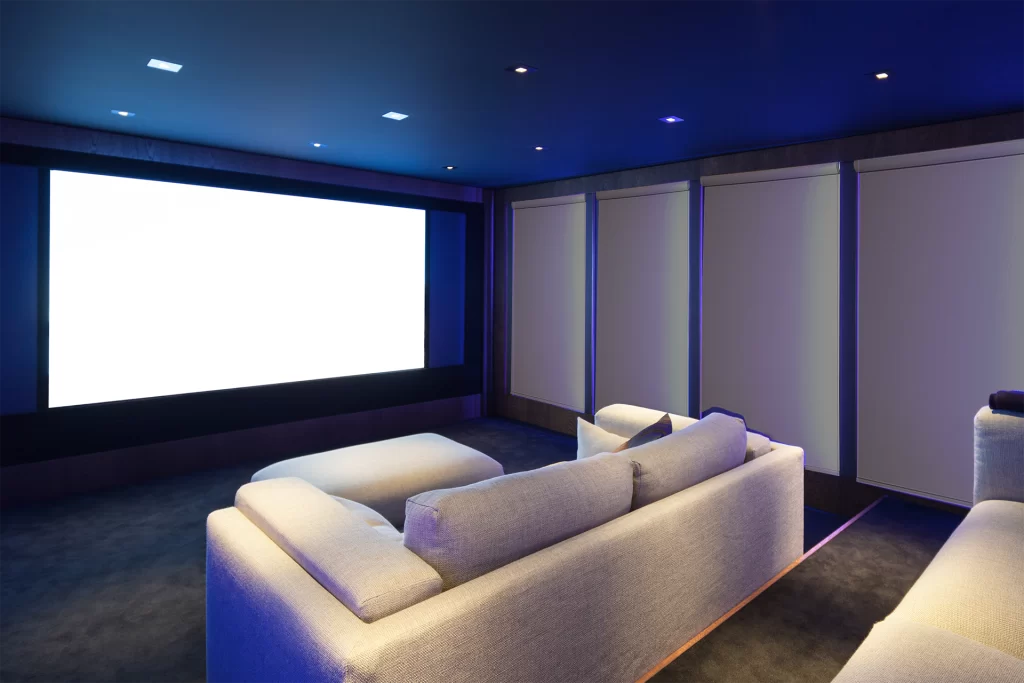 Fitness-Centric Rumpus Room Ideas:
If fitness is your focus, here's how to design a workout-friendly rumpus room:
Rubber Flooring: Install rubber flooring for shock absorption during workouts.
Mirrors: Include mirrors to check your form and maintain proper posture during exercises.
Proper Ventilation: Ensure good ventilation to keep the space fresh during intense workouts.
Special Touches:
Showcasing Sports Passion:
Display your sports memorabilia proudly:
Dedicated Display: Incorporate shelves or display cases to showcase jerseys, signed equipment, or trophies.
Personal Touch: Add a personal touch by arranging your sports collectibles in an eye-catching and organized manner.
Enhancing Your Rumpus Room with Blinds and Shutters from Open N Shut:
Incorporating outdoor blinds, plantation shutters, and roller shutters into your rumpus room design can take it to the next level. Here's how: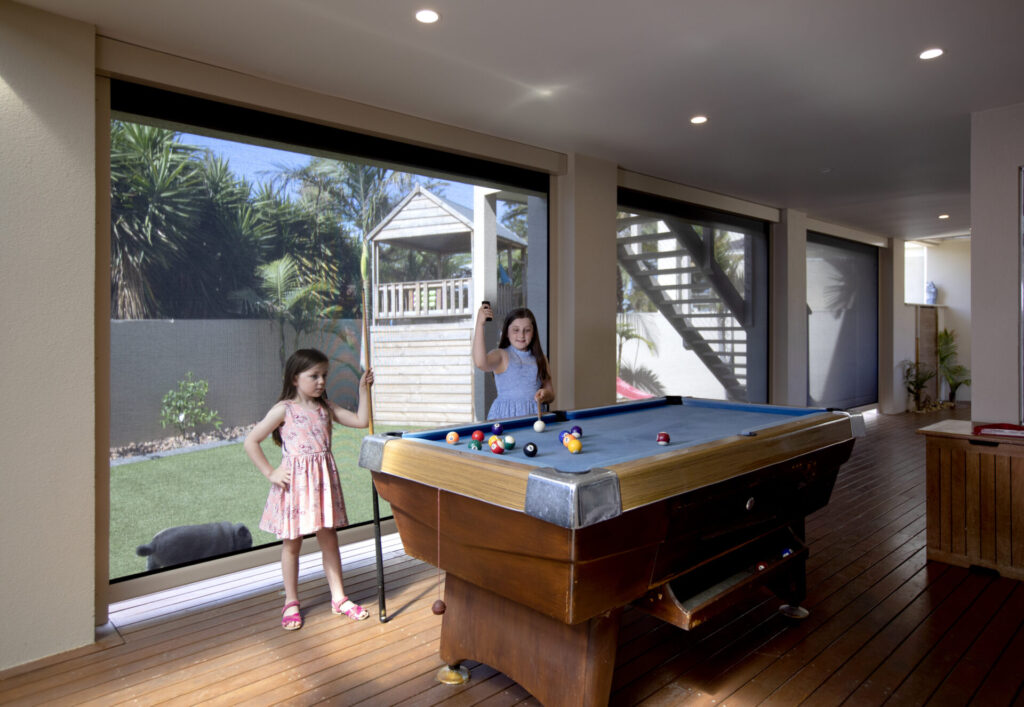 – Privacy and Lighting Control:
Outdoor roll-up blinds offer privacy and control over natural lighting. Adjust them to create the perfect environment for watching movies or playing games.
– Year-Round Enjoyment:
Protect your rumpus room from harsh weather conditions, allowing you to enjoy the space throughout the year.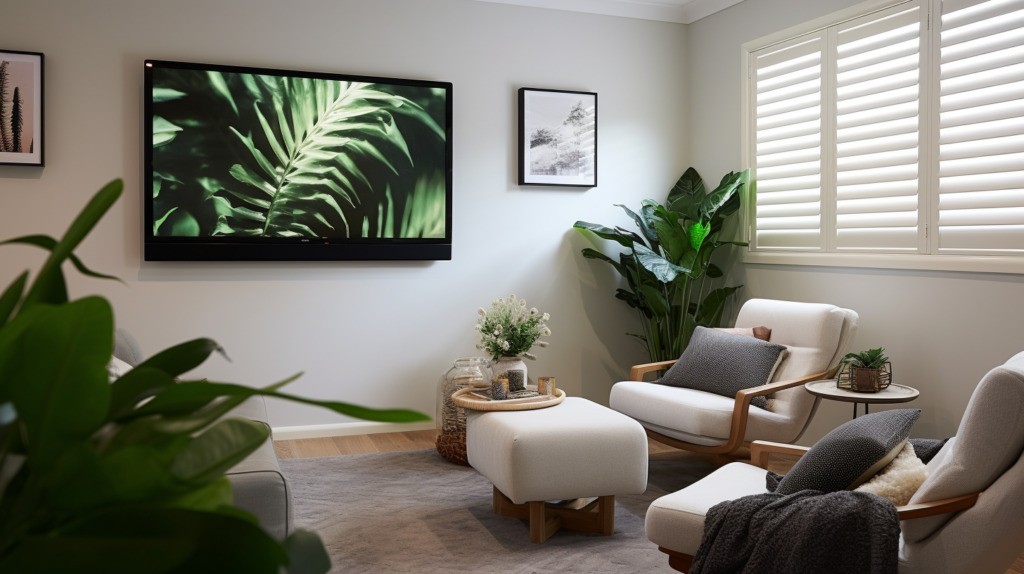 – Elegance and Light Control:
Plantation shutters add elegance and provide excellent light control. Tilt the louvres to reduce glare on screens or game surfaces.
– Durability and Low Maintenance:
Indoor plantation shutters are durable and low-maintenance, making them a practical choice for a busy rumpus room.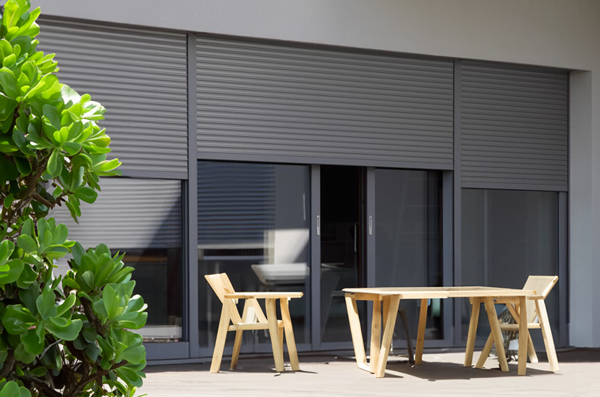 – Noise Reduction and Security:
Roller shutters offer noise reduction, creating a peaceful atmosphere for your rumpus room. They also enhance security, protecting valuable equipment and collectibles.
– Ease of Use:
Operate window roller shutters with ease, transforming the room from an entertainment area to a private space in seconds.
Design Your Rumpus Room with Open N Shut:
Designing your ideal rumpus room is an exciting journey that combines creativity and functionality. By considering the specific needs of your household, whether for teenagers, families, or seniors and tailoring the room type and use, you can create a space that's perfect for entertainment
By incorporating outdoor blinds, plantation shutters, and roller shutters from Open N Shut, into your rumpus room, you can enhance the overall comfort, functionality, and ambience of the space.
Get a FREE Quote From Our Friendly Staff