In many situations cases, homeowners could have prohibited or condensed the damage to their homes through the installation of roller window shutters. Actually, in tough and strong blustery weather and winds break to windows and doors is always a hazard.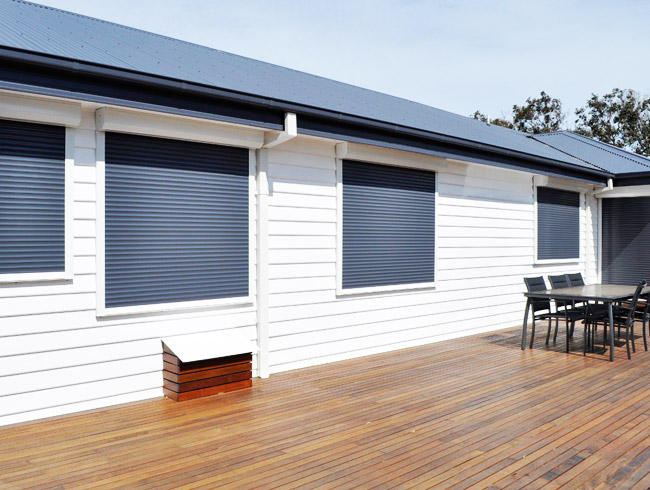 As it happens, flying waste and broken tree branches can fly at high speeds and rapidity in strong winds, while heavy frozen rain can break windows or glass doors. Therefore, this can lead to inner water damage as rain can gust in through broken doors and windows, while smashed glass and outdoor wreckage can cause smash up to furniture and fixtures.
Great Benefits of Window Roller Shutters Adelaide
Roller window shutters Adelaide can prevent breaks to your doors and windows, which can assist to stop both exterior and interior damage to your home.
In fact, roller window shutters are from aluminium and have foam insulation, which means they are enormously powerful, toughest and hard-wearing, and easily able to prevent just about anything strong floods or extreme weather conditions can toss at them.
In addition, if required, it is likely to buy roller window shutters that obey the rules of Australian CSIRO cyclone standards.
Furthermore, security blinds for windows are highly resistant to high winds, meaning that you can yet feel peace and softness throughout the heaviest of winds. Moreover, roller window shutters in Adelaide are fast and simple to work (either manually or by remote control), meaning that you can stop them up at a moment's observation of a preventing blizzard.
Solar-Powered Roller Shutters
Another great benefit is that solar-powered window shutters are also available. These run by a solar tubular motor that works by little, lightweight solar cells that can work from any place and operate efficiently under any conditions. Thus, in stern weather conditions, they can still defend your home.
Protect your Adelaide's home with Open N Shut Roller Shutters
Storms and strong weather conditions can't be avoided, but related breaks to your home can be.
Roller window shutters Adelaide make an efficient fence to the elements, protecting the glass in windows and doors, damage from water and rain can be kept away. Furthermore, if powered by a solar motor, they can run very well even through power cuts.
Homeowners should undoubtedly think about installing roller window shutters as an important part of keeping homes protected from the edges of wild weather.