BLOCKOUT BLINDS ADELAIDE
Experience the latest in Window Treatment solutions that provide excellent blackout and a convinient blind solution perfect for any family home.
Discover Your Perfect Outdoor Blind Solution – Get a Free Quote Today!
Blockout Blinds Adelaide
At Open N Shut, we are proud to offer our exceptional Blockout Blinds, designed to create a completely dark environment at any time of day, allowing you and your loved ones to enjoy a peaceful and restful sleep.
With our extensive experience and completed projects in Adelaide and Perth, we have become the go-to provider for premium-quality window treatments that cater to various needs and preferences.
At Open N Shut, our Blockout Blinds are specifically engineered to block out 100% of external light, making them the perfect solution for those who require complete darkness during the day.
Whether you're a shift worker needing to catch up on sleep, a parent with a baby who needs daytime naps, or someone who prefers a dark environment for relaxation, our Blockout Blinds will meet your needs.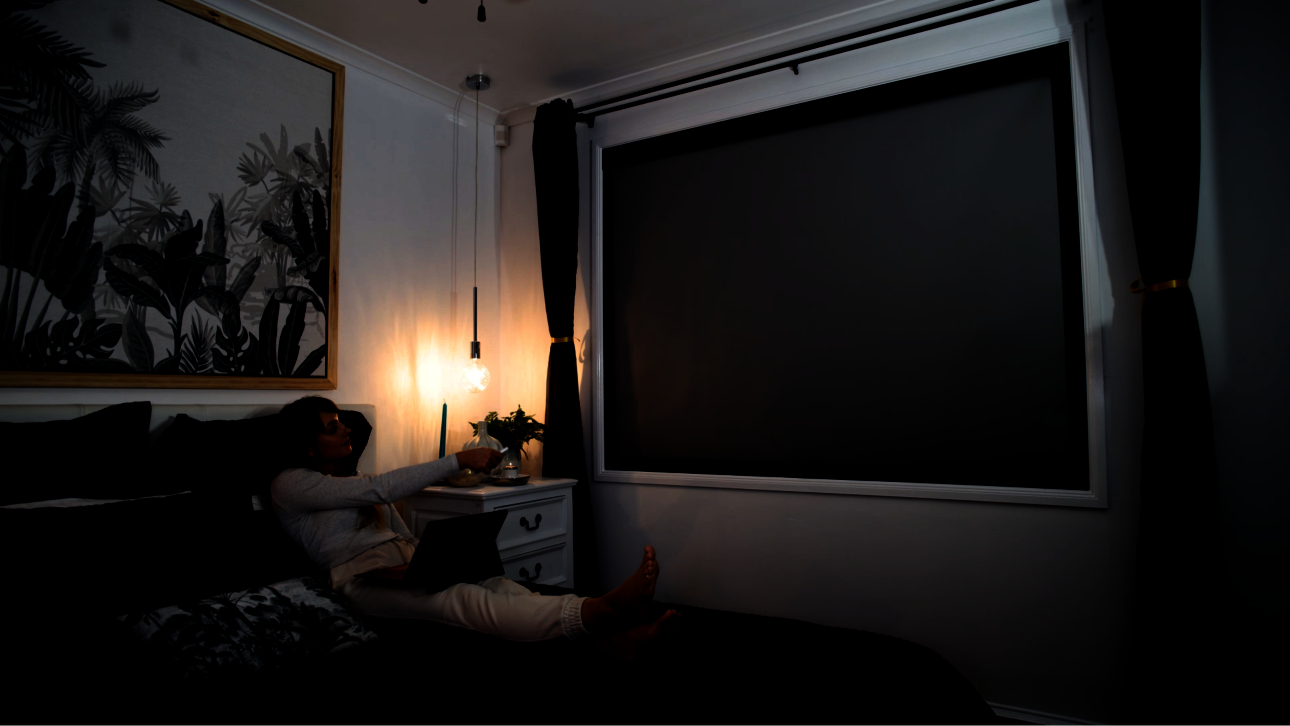 What kind of people would benefit from Blockout Blinds?
There are several reasons why our customers in Adelaide and Perth choose Blockout Blinds for their homes:
⋅ Shift Workers:
For those who work night shifts, it can be challenging to sleep during the day due to sunlight and external noise. Our Blockout Blinds provide complete darkness and noise reduction, ensuring a restful sleep environment.
⋅ Parents with Babies:
Babies often require daytime naps, and creating a dark, quiet space can help them fall asleep faster and stay asleep longer. Our Blockout Blinds make it easy to transform any room into a peaceful sanctuary for your little one.
⋅ Light Sensitivity:
Some individuals are sensitive to light and may experience headaches, migraines, or difficulty sleeping in bright environments. Our Blockout Blinds offer a solution by blocking out all external light, providing relief and comfort.
⋅ Home Theatre Rooms:
For movie enthusiasts, our Blockout Blinds can help create the perfect home theatre experience by eliminating glare and reflections on your screen, allowing you to fully immerse yourself in your favourite films.
⋅ Privacy:
In addition to their light-blocking capabilities, Blockout Blinds also offer increased privacy, ensuring that your home remains a private and secure space.
Blockout Blinds Frame Colour Options

Blockout Blinds From Adelaide & Perth
At Open N Shut, we understand the importance of finding the perfect window treatment solution to meet your needs. If you want to create a dark, restful environment our Blockout Blinds are the ultimate choice. Let's address some common questions about our Blockout Blinds and compare them to popular options such as roller blinds, roller shutters, and plantation shutters.
Blockout Blinds FAQ
1. What are the best blinds for keeping the room dark?
While roller blinds, roller shutters, and plantation shutters can provide varying levels of light control, our Blockout Blinds can offer complete darkness. These blinds are engineered with blackout materials that block out 100% of external light, making them the best choice for those who require a completely dark environment for sleeping, relaxation, or privacy.
2. Are day and night blinds as good as blackout?
Day and night blinds are a versatile option, offering both light filtering and room darkening capabilities. However, they may not provide the same blackout level as our Blockout Blinds. Our Blockout Blinds are specially designed to create a completely dark environment, ensuring no light seeps through, making them the superior choice for blackout purposes.
3. Can you see through daylight roller blinds at night?
Daylight roller blinds allow natural light to filter through while providing privacy during the day. However, at night, when the interior lights are on, it is possible for people outside to see through these blinds. In contrast, our Blockout Blinds offer complete privacy, as they block out all light and prevent visibility from inside and outside.
4. Are day and night blinds private?
Day and night blinds offer a degree of privacy but may not provide the same level of privacy as our Blockout Blinds. Since Blockout Blinds are designed with blackout materials, they ensure complete privacy by preventing any visibility from both inside and outside your home.
While roller blinds, roller shutters, and plantation shutters each have their benefits, our Blockout Blinds are the best choice for those seeking complete darkness and privacy.
Experience the superior blackout capabilities of our Blockout Blinds by Open N Shut and transform your home into a peaceful sanctuary. Just fill up our contact form or give us a call today to learn more about our innovative window treatment solutions.
Blockout Blinds Colour/Material Options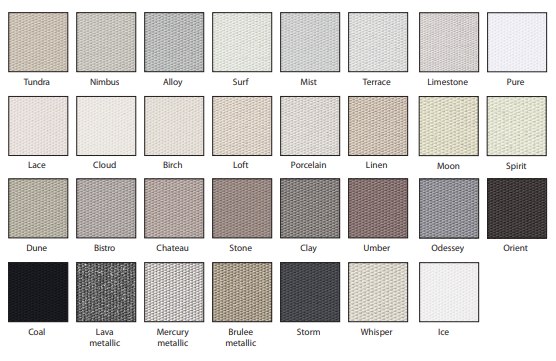 Paul Vafiades
7. November, 2023.
Great team from start to finish work was excellent would recommend them to anyone
Shani S
28. October, 2023.
Open N Shut were fabulous - good price, great service, and I'm really happy with my new roller shutter and screen door. Definitely recommend.
Mathew Devine
14. September, 2023.
Wanted new roller shutters, so I contacted Open N Shut. It's really quick to get someone out to me . The person who arrived (Will) explained everything very well and I even got an EOFY discount. All were made to my requirements in SA. All were delivered and installed in no time. Highly recommended
Anthony White
31. August, 2023.
Great choice if you're looking for shutters and blinds. Highly recommend. Great customer service, good workmanship and friendly people. It's a rarity these days. They will be back to do more work in the future.
Chris Kelly
17. August, 2023.
I highly recommend this fantastic family owned company! I have used them multiple times now for screen doors and blinds and have always been happy with every aspect - workmanship, price, professionalism and communication. 😊🙌
Jodie Watson
17. August, 2023.
I had Open N Shut come out and install a security screen for my front door and two roller shutters. Great service from the quote right through to installation. No mess left behind, quick turnaround and unobtrusive installation. Highly recommend. I'll be back for my internal roller blinds 😀
Karen Squire
5. August, 2023.
I had a shutter installed by Open N Shut 3 years ago, the service and product supplied I can not fault. Recently decided to install motorised black cafe blinds on the patio and another shutter on the front of the house. I again went to Open N Shut. From quoting to installing the communication, service and installation on every aspect was 10/10. Highly recommended.
Expert Installation & Unparalleled Customer Service
At Open N Shut, we're committed to delivering an exceptional customer experience from start to finish.
Our team of skilled professionals will guide you through the entire process, from selecting the perfect outdoor blinds to expert installation.
We stand behind our products and services, offering ongoing support and maintenance to ensure your complete satisfaction.
Watch our company video to find out about our high level of customer service and value we provide our customers!
FREE MEASURE AND QUOTE FROM OPEN N SHUT. WE GUARANTEE TO BEAT ANY LEGITIMATE QUOTE
get in touch with us today and find out how much you can save with Open'N'Shut
You are dealing directly with the factory, which means huge savings
We offer 50-months interest free finance with no deposit
Adelaide's largest independent manufacturer of roller shutters
Minimum 5-year quality guarantee
100% Australian made roller shutter
We match or beat all genuine quotes
We provide all roller shutter parts and repairs